Continuing with the theme of reflecting back on the past year, today I thought it might be fun to revisit some of my favorite posts from 2015, month-by-month. Hopefully you'll see a few you enjoyed or might've missed the first time around!
January
Featured a favorite coffee shop. NYC Guide: Toby's Estate Flatiron.
February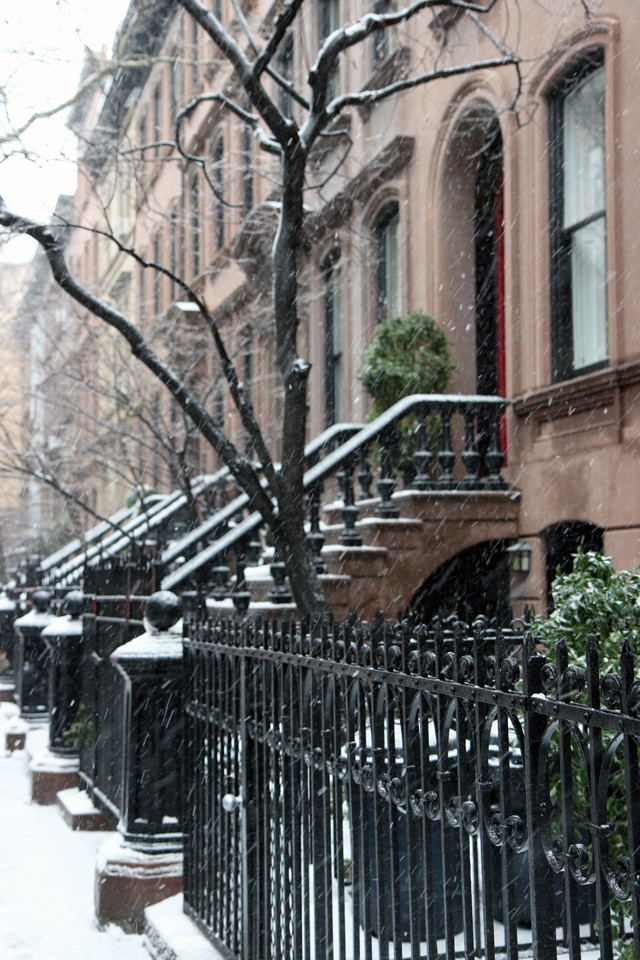 Froze myself solid but thoroughly enjoyed capturing the snow fall in the West Village. Photo Essays: A Snowy West Village.
March
Got to photograph one of my favorite places in the city. NYC Guide: Ladurée Soho.
April
Enjoyed pretty flowers in spring. Tulips for Today.
May
Photographed one of my favorite things: Central Park in springtime. Photo Essays: Upper East Side in Bloom.
June
Marveled at this epic staircase gallery wall. Kips Bay Decorator Show House 2015.
July
Photographed a gorgeous store downtown for the NYC Guide. NYC Guide: The Meadow.
August
Enjoyed teatime at the Plaza in celebration of a new novel. Tea at the Plaza.
September
Photographed one of my favorite places in the world. Photo Essays: Summer at Old Westbury Gardens.
October
Featured a New York City artist whose work I absolutely love: West Village Art: Kazuya Morimoto.
November
Had a blast photographing this gorgeous event for the blog: Garance Doré: Love Style Life Book Signing at Club Monaco.
December
Made the yummiest cookies for a Christmas Cookie recipe exchange: Vanilla Bean Eggnog Cookies.
Happy New Year's Eve and thank you so much, as always, for taking the time to read here. I appreciate it more than you know and look forward to creating more fun content in the coming year!