I mentioned this restaurant when I posted about the High Line, and ever since my first visit I've been looking forward to going back. I just love the comfortable, laidback atmosphere, the vintage decor, and the homey Southern food. It's the perfect place to duck into for a late lunch-a cozy little haven from the winter chill. And this time, my sister reminded me to snap a few pics of the meal before I inhaled it! It was a close call, let me tell ya.
Hot buttered rum to warm us up-it was chilly outside!
Baby brussels, buttermilk chive biscuit with honey butter, mac and cheese, and the hot, crispy fries.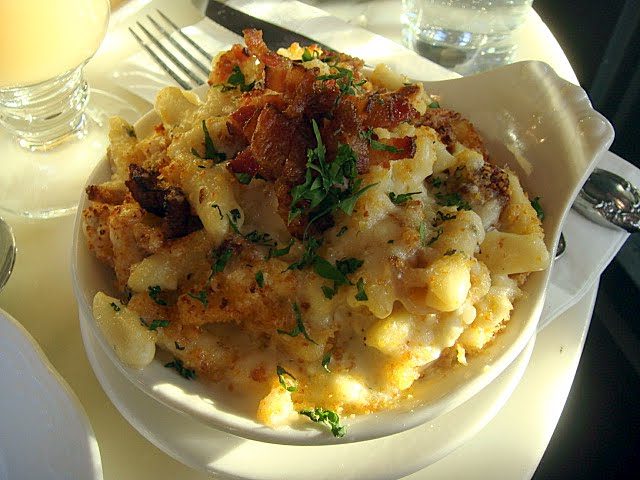 Mmm that mac and cheese-with cornbread crumbs and bacon.
Here's a few pics from the web:
That amazing wallapaper I'm obsessed with!
via
The gorgeous bar.
via
Tipsy Parson is on 9th Avenue between 19th & 20th Sts, and in case you couldn't tell, I wholeheartedly recommend it! Now if only I could get up early enough to enjoy their brunch…