There's nothing I love more than a good home tour, and lately I've come across so many good ones that I decided to round them up into one post! Get ready for some eye candy and serious decor inspiration.
This tour of Chloe Warner's colorful California home pulled me in the second I saw this gorgeous corner, with the fresh, enveloping shade of green on the walls and the fabulous floral cushions and pillows. Add in that little pink cabinet and the stack of books…perfection!
See the full home tour on One King's Lane.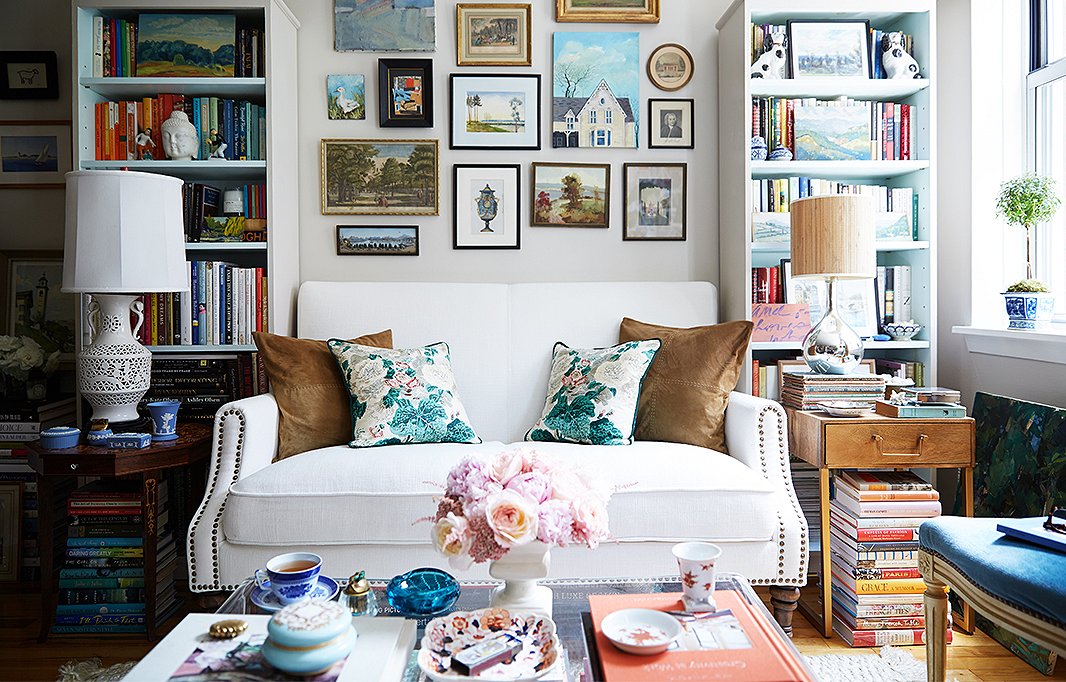 The One Kings Lane blog has become one of my favorite daily reads, and I was so excited when they published the home tour of Heather Clawson, writer of Habitually Chic. From seeing glimpses on Heather's Instagram I pretty much knew I would love her apartment decor, and it did not disappoint. She has exactly the style I love – a little eclectic, a little traditional, and full of books, art, and beautiful furniture. Her Upper East Side home is cozy, comfortable, and sophisticated all at once. There's that "controlled clutter" look that I love, where there's a lot of books and art and collections but you can tell that it's all thoughtfully curated and arranged, and that every piece is something special that the person truly loves.
See the full home tour on One Kings Lane. 
So many cool vintage details in this tour of a 150 year old Brooklyn Heights apartment on Design Sponge.
See the full home tour on Design Sponge.
I liked Nathan Turners take on "old-lady style" in this 1930s home he designed. I kinda like old-lady style, what can I say? (big fan of chintz). He even used the Anthro wallpaper that I blogged about! (not in the pic above, that's de Gournay).
See the full home tour in House Beautiful.
I'm a huge fan of the mother-daughter design duo McGrath II, so I was excited to see Lauren McGrath's home tour on My Domaine. She lives in a one-bedroom on the Upper East Side, located inside a historic mansion from 1890 – complete with a working fireplace, wrought-iron banisters, and amazing architectural details. Look at the rounded doorway and the built-in bookshelves above…this is my dream apartment!
See the full home tour on My Domaine.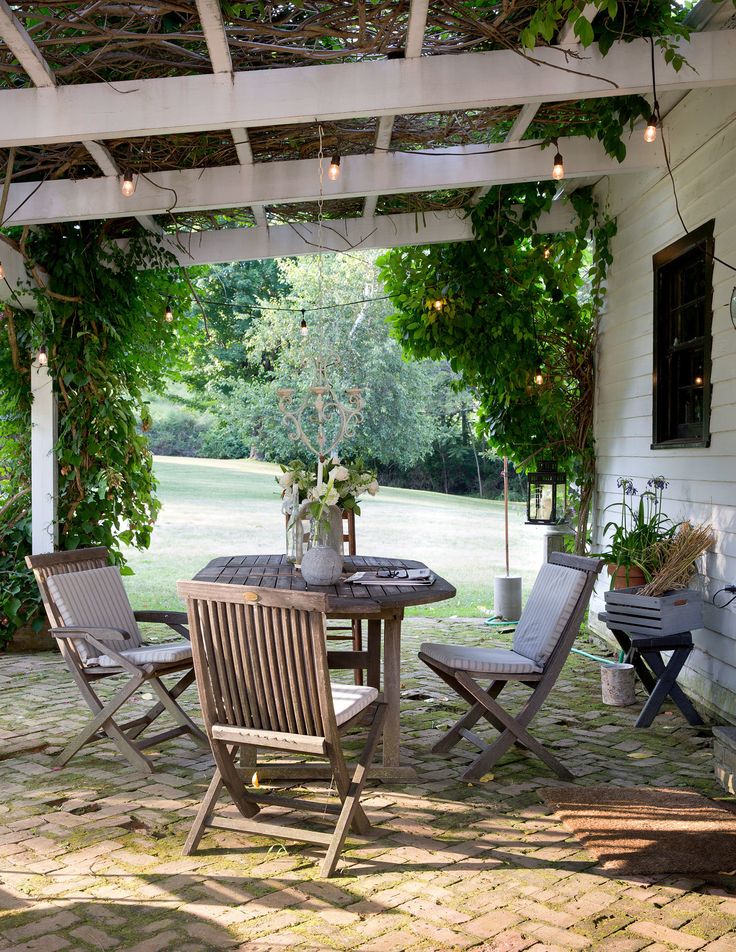 For anyone who dreams of living in a quiet, peaceful country home, far away from the hustle and bustle…you'll love this tour of Frederique van der Wal's charming and idyllic home in the Hudson Valley.
See the full home tour in the New York Times.
first photo by Manuel Rodriguez, from Heather Clawson's home tour on One Kings Lane.