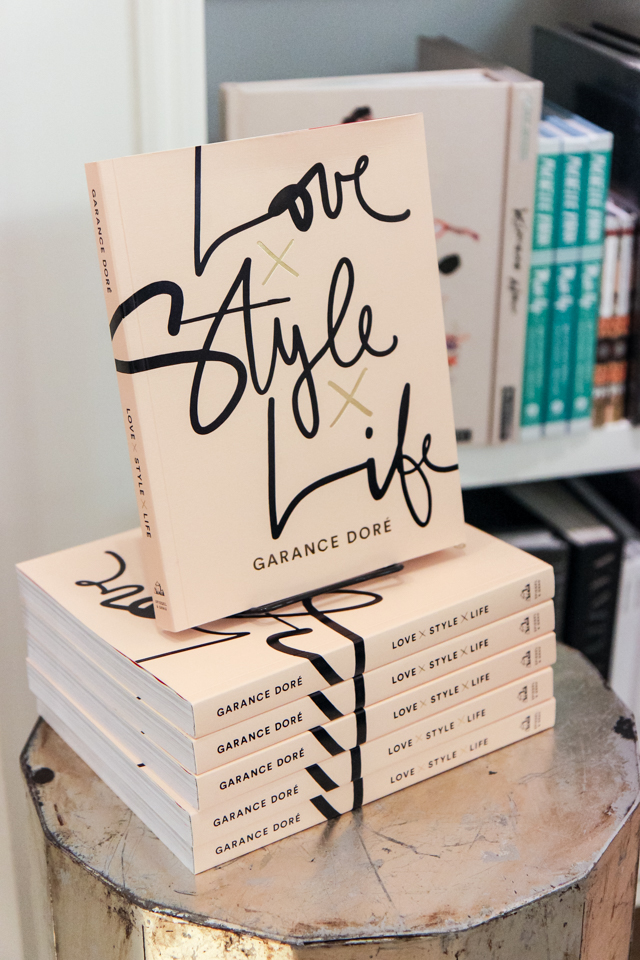 Last Wednesday I went to the most lovely event – a book signing with Garance Doré for her first book, Love Style Life. The signing was held at the Club Monaco flagship on Fifth Avenue, which was just the perfect venue. The store is gorgeous to begin with, and they added in so many amazing details for the signing. There were tasty little bites, a bar serving cucumber Cointreau Rickeys (surprisingly delicious), new framed illustrations from Garance decorating the shelves, and even a gorgeous little bouquet of flowers for each guest to take home!
I have to admit that I was also thrilled just to have the chance to shoot at the Club Monaco flagship, with its in-store Strand outpost -it's just the prettiest place.
Click through to see the rest of the post – 
Chatting with Garance was great – I met her at her event with Rifle Paper Co. last year, and she was just as sweet and gracious as I remembered. Truly a class act – plus talented and stylish to boot!
Garance's stylish illustrations decorated the space.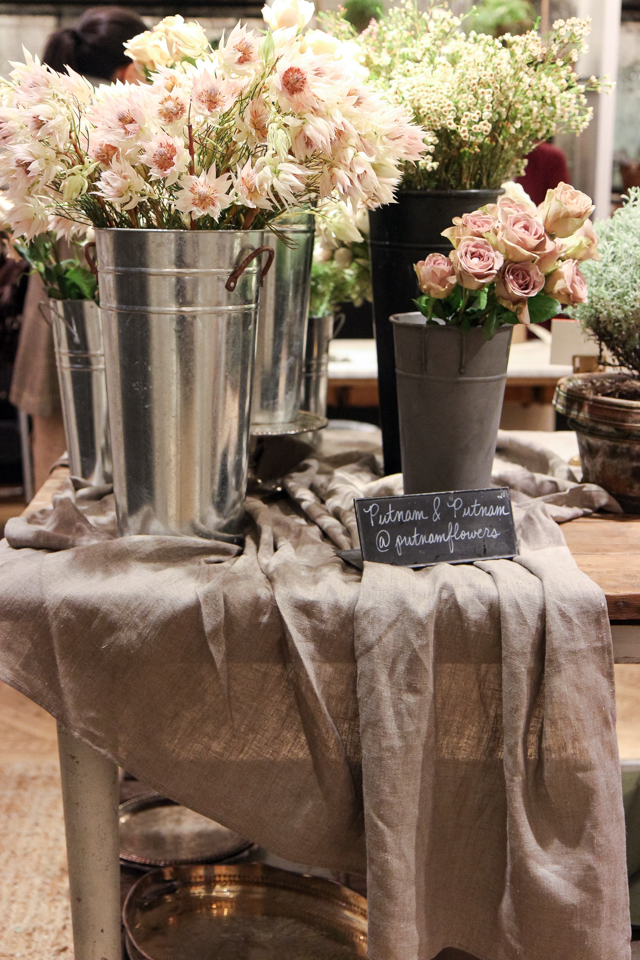 Putnam and Putnam has a little store-in-store at this Club Monaco, and they have the most gorgeous florals.
In case you're dying of curiosity, that says "Make it Fizz!"
Cutest little details!
The pretty, rustic bouquet arranged by Putnam and Putnam that they gave to each person that attended.
Love Style Life is laid out beautifully and full of gorgeous glossy photographs, along with graphics and illustrations by Garance. It is divided into five sections: Style, Metier (profession), Beauty, Elegance, and Love, each written in Garance's charming and unique voice. Sometimes I find style books to be repetitive or too instructional, so I often hesitate to buy them, but I can recommend this one wholeheartedly. Not only is it visually stunning and full of style advice, but it also includes fun things like interviews with stylish friends (Jenna Lyons! DVF!), funny tidbits from Fashion Week, tongue-in-cheek comparisons between Paris and New York, and stories from Garance's own life and career, which lend a bit of a memoir feel. Overall it's definitely one of the best style books I've picked up in a long time!
photos by me