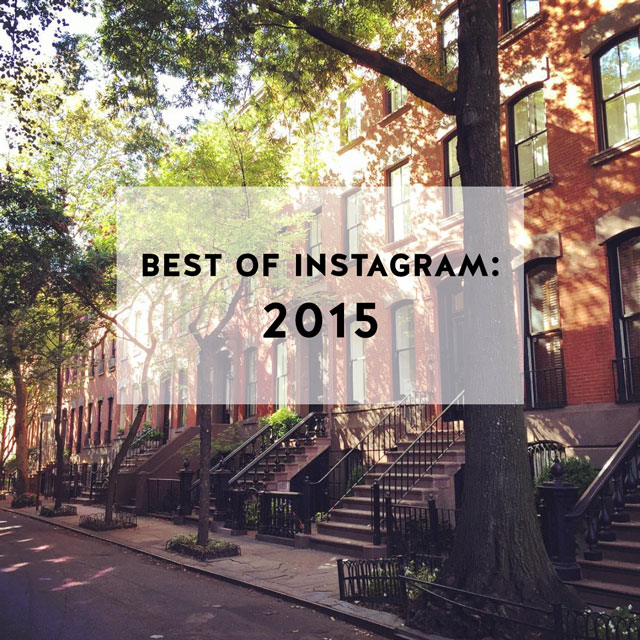 Instagram is fun for lots of reasons, one of the biggest being getting to look back over fun moments from the past year that might have been forgotten if not for the photographic evidence. As 2015 winds down I thought it might be fun to look back at a few of my favorite moments from the last year, as seen on Insta:
Pretty doors on the Upper East Side // Brunch at Ladurée Soho // Tea and macarons // Spring finally arrives!
A visit to The Strand at Club Monaco // Dinner with my family at my favorite restaurant // Brunch at Mermaid Inn // Snow in Central Park (will it ever happen again??)
Afternoon tea at Tea & Sympathy // Peeking into Grove Court // Being a tourist with frozen hot chocolate at Serendipity // Tea with my Mom at Bergdorf Goodman
A two-tone macaron (so cute!) // A visit to the Museum of the City of New York // West Village wandering // Taking a dip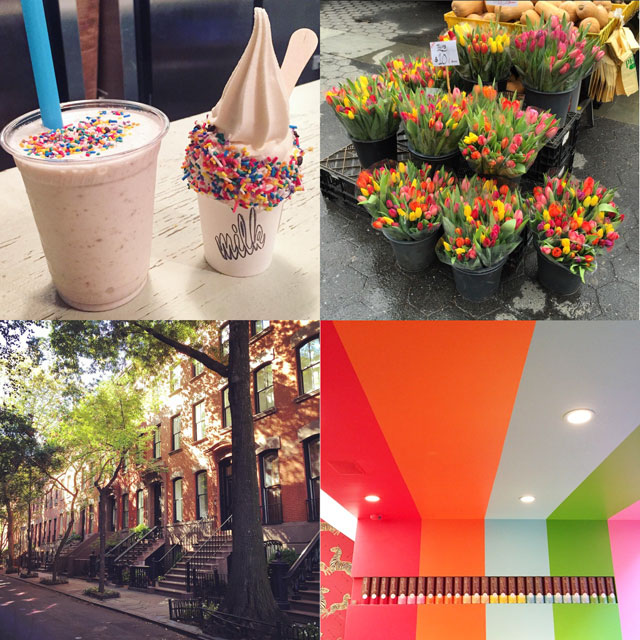 My first time at Momofuku Milk Bar // Tulips at Union Square Greenmarket after a long, cold winter // Perfect light in the West Village // Colorful stripes at Sprinkles
Conclusion: lots of yummy food and lots of city wandering. Looking forward to what 2016 has to offer (much of the same, I imagine :). You can follow along here, if you're not already!