The other day I had the absolute pleasure of visiting the Ladurée Soho tea salon, their second location in NYC, and one of only three in the entire United States (the other is uptown, and the third is in Miami). In contrast to their petite Madison Avenue boutique, the Ladurée Soho tea salon is a full-service, sit-down restaurant with an extensive menu and tons of room for sitting and enjoying your meal. There are actually four separate seating areas, and the whole space is filled with so many beautiful, Parisian inspired design details. Each room is absolutely gorgeous in its own way, but the big outdoor terrace adjacent to Thompson Street is really something else. I cannot wait to go back in spring when all of the cherry blossom trees back there will be blooming…but I'm getting ahead of myself! Let's start at the front of the shop, shall we? 
When you walk into the restaurant, you have a lovely seating area on the right, complete with gorgeous statues, cozy tables, and tasseled curtains. Across from the seating area is the counter where guests can order colorful macarons and beautiful pastries, as well as candles, teas, the signature gift boxes, and more.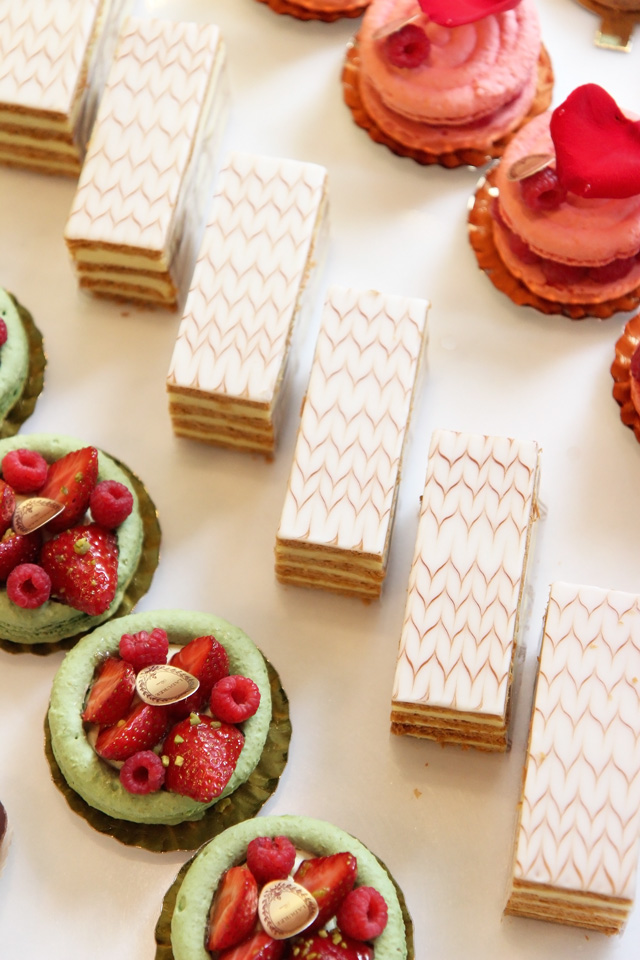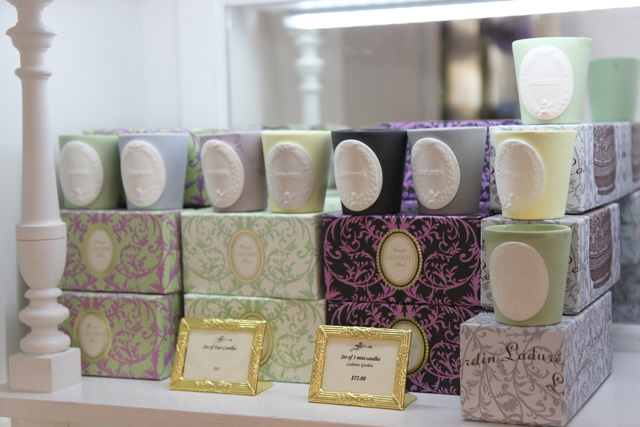 Minis! I love, love, love them.
This is the middle seating area, complete with leopard rug, navy tufted seating, and that gorgeous striped ceiling. It's a cozy and luxe space.
This is the third seating area in the back. Isn't it beautiful? It's opulent and light-filled – such a perfect spot for brunch. The ceiling is high and that floor is spectacular. I just love the striped chairs, the floral curtains, and all of the architectural detail – is this how it would feel to eat in Versailles?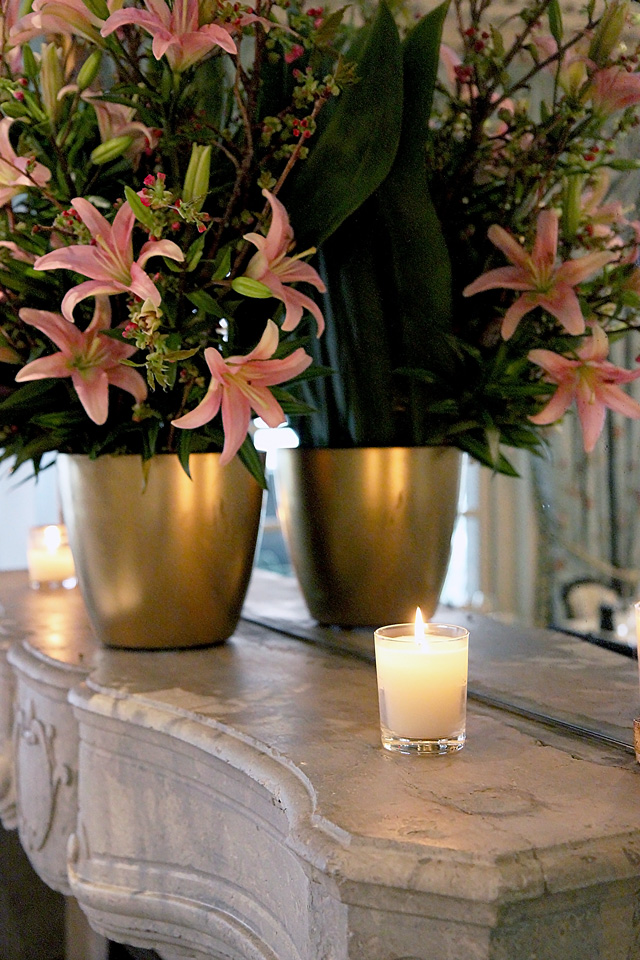 Here is the beautiful outdoor back terrace, where cherry blossoms bloom in spring…absolutely cannot wait for it! I just love how the chairs are Ladurée green – reminds me of their pistachio macaron.
I love their pastel dish ware.
Just like on my last visit, I had to order the Marie Antoinette juice, made with tea, grapefruit syrup, white grape juice, and strawberry nectar. It is seriously delicious. 
This is the Millefeuille Praline with caramelized puff pastry, praline cream, almonds and hazelnuts. This. Is. Incredible. The mix of crispy, flaky puff pastry with smooth, silky cream, along with the sweet crunch of caramelized nuts…amazing.
398 W. Broadway (between Broome and Spring St.)
Open Monday-Thursday 9AM-10PM, Friday and Saturday 9AM-11PM, Sunday 9AM-9PM
photos by me