As I mentioned the other day, we got super lucky with the weather on our European trip – it didn't rain once, which, from what I've heard about London, is quite the anomaly! Most of the days were overcast and gray, including the morning that I took this walk through Hyde Park – but with the autumn colors in full burst, the park felt anything but gray.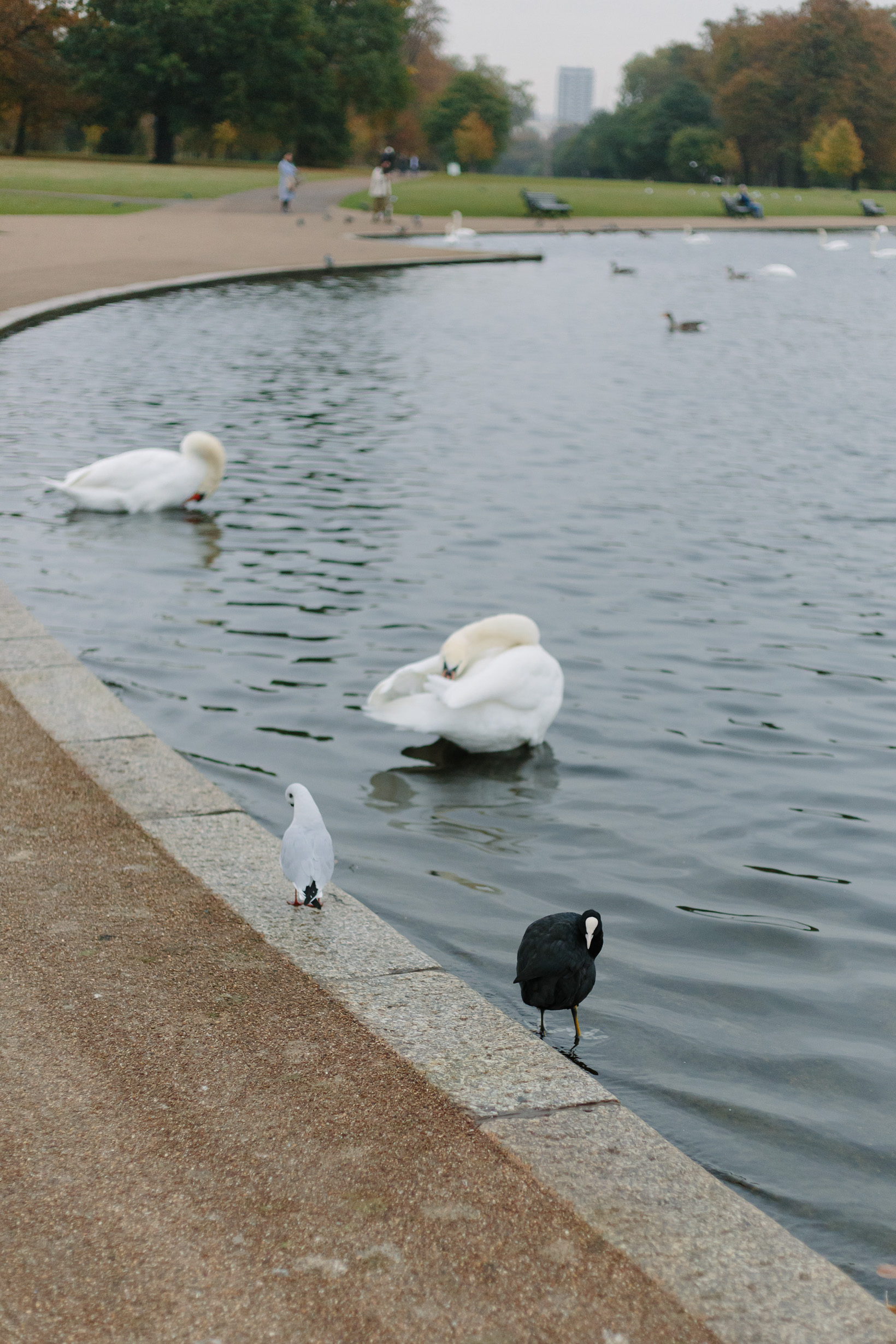 This area of the Park made me think of Bethesda Terrace in Central Park (of course I have to compare everything to New York :).
I only wish I had had more time to explore Hyde Park – just another reason to go back!
More from London here, here and here.
photography by Jacqueline Clair