I'm guessing a lot of you have seen glimpses of Sketch London online – with its gorgeous pink decor, charming tea service, art-covered walls, and crazy bathroom pods (we'll get to that), it's pretty much a Pinterest board come to life. So naturally, it was top of my list to visit when planning our London trip!
If you're not familiar, Sketch is this really cool, sort of avant-garde restaurant in Mayfair, London. They have a few different rooms where you can eat, all of which are decorated in eclectic and incredibly fabulous styles – The Gallery (aka, the pink room) was of course  where I insisted upon dining, and luckily my friends were very much on board! We headed over for afternoon tea one day, and I loved it:
Quirky little messages wait in the bottom of your teacup.
The space was decorated by India Mahdavi, with art by David Shrigley covering the walls.
Those floors!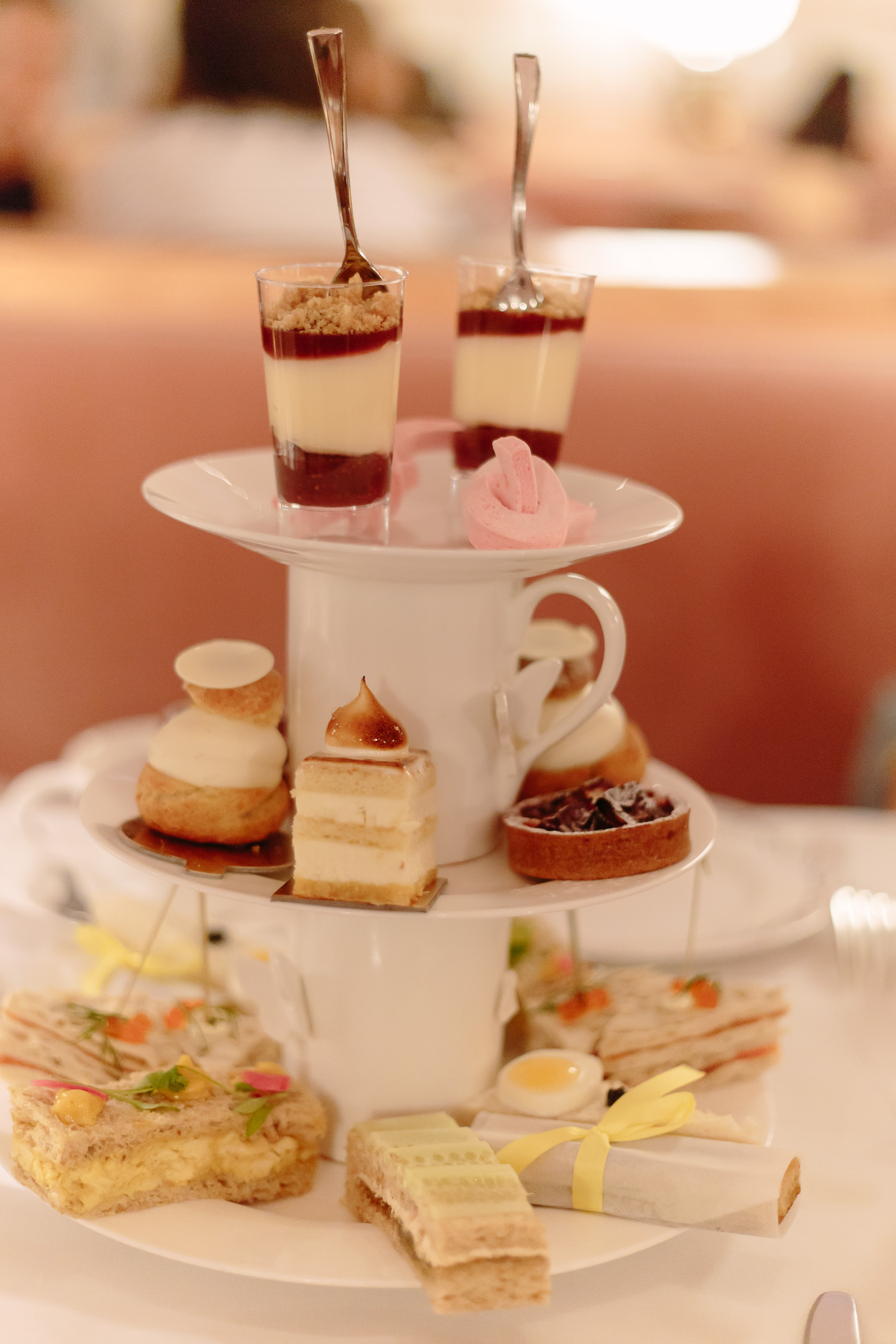 We did the afternoon tea service – it was definitely a little on the pricy side but I felt like you got a lot for your money – unlimited tea and a lot of food, plus you can do a champagne tea but I opted for sparkling grape juice (yum). 
The stairs leading to the super futuristic and amazing bathrooms…
Where these egg-shaped pods are the stalls! Too cool.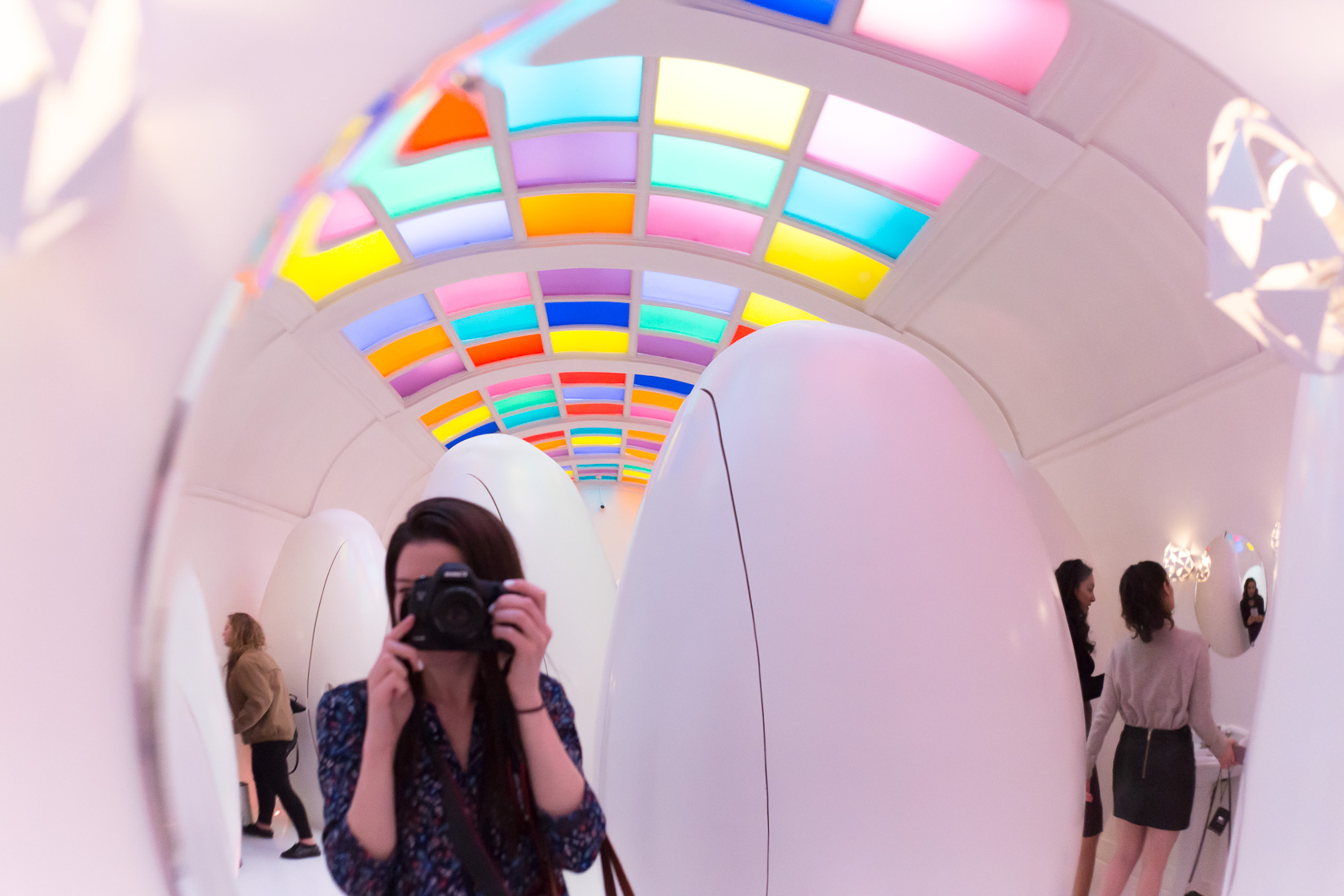 Hi 🙂
Fun detail in the entryway (and by the way, love that girl's booties). 
This is a glimpse into The Parlour, another one of their seating areas. 
Drippy paint stairs…obsessed.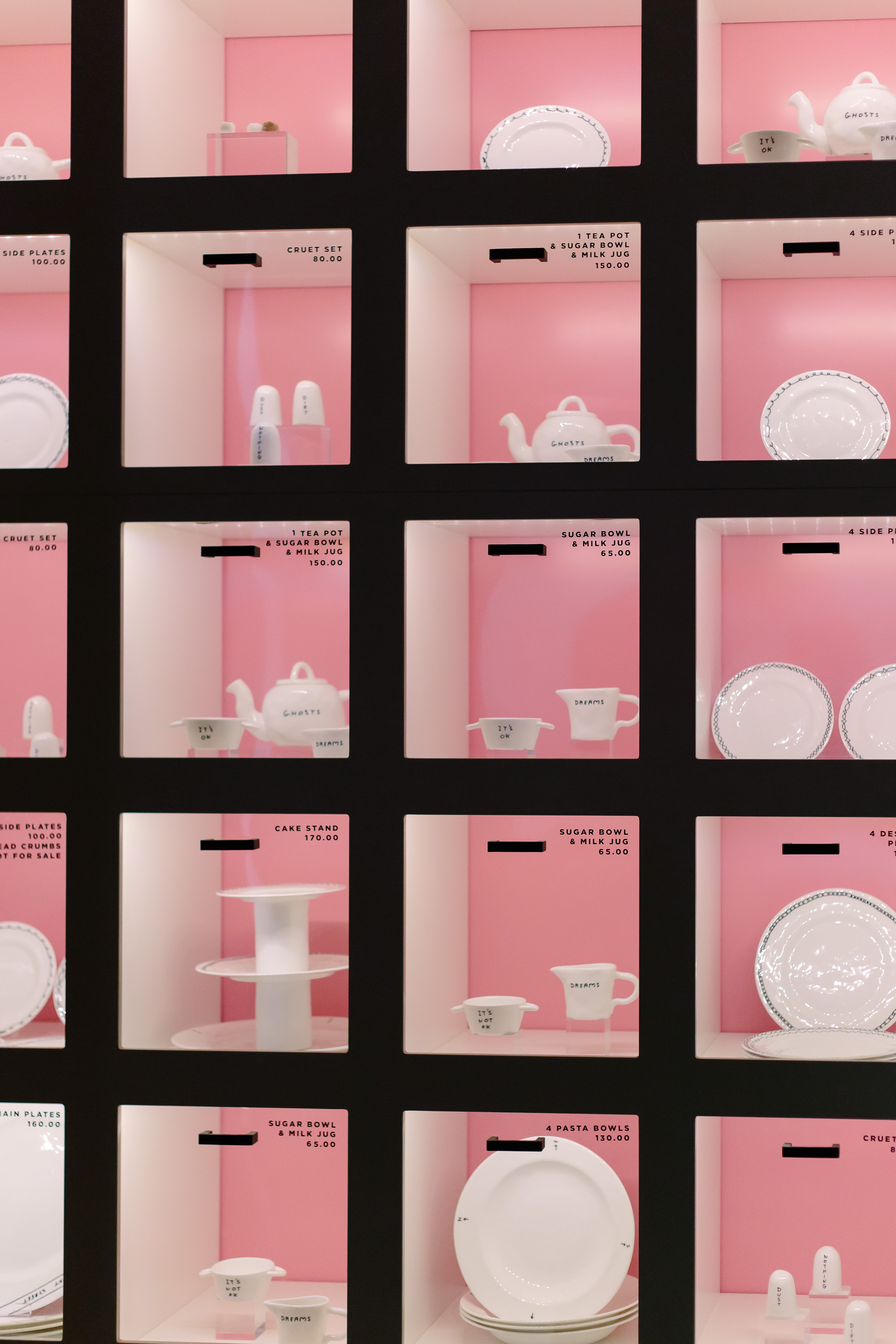 In the "Vending" area, the quirky dish ware is available for purchase. I totally wanted to get some but the thought of lugging it home helped to restrain me.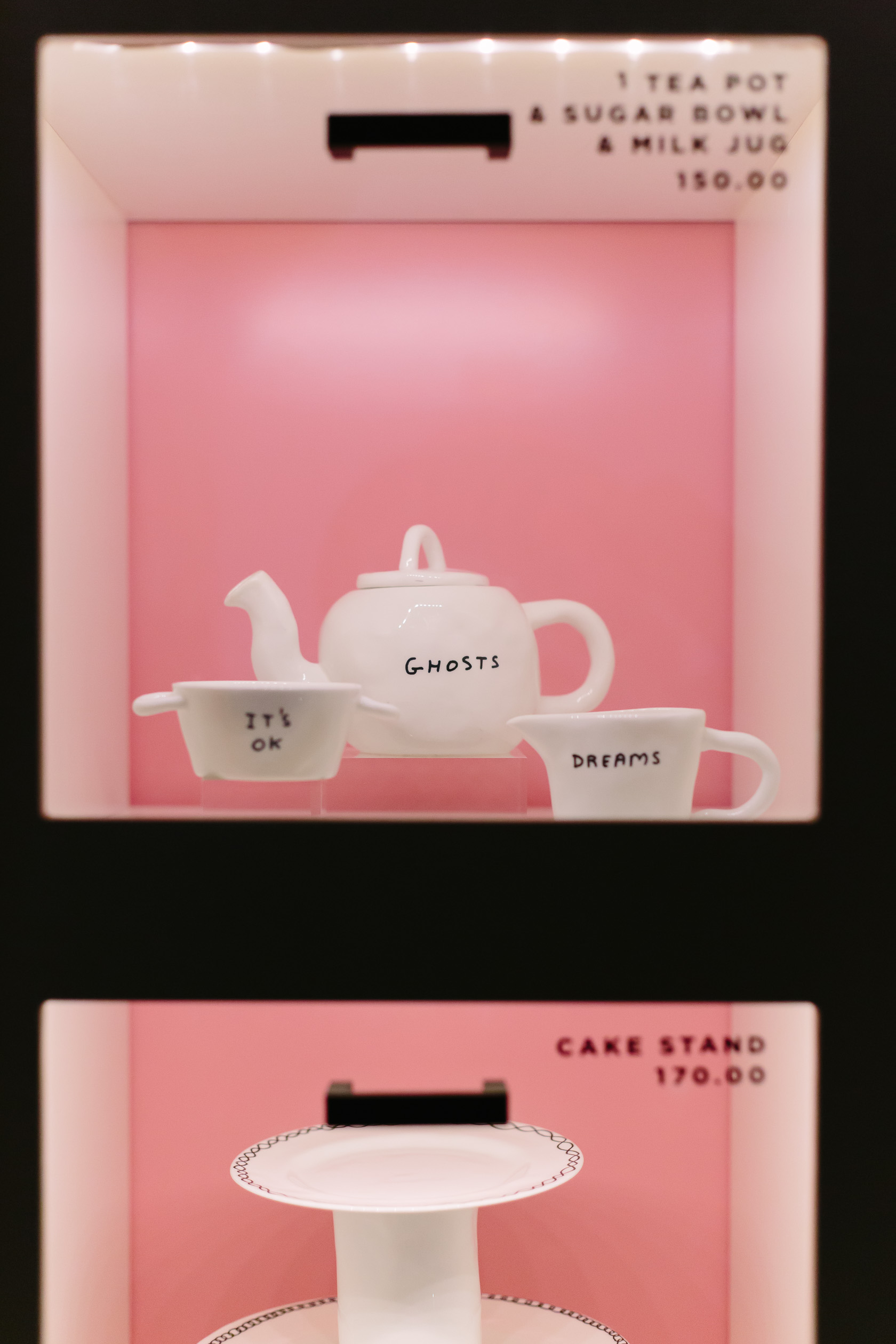 I loved Sketch and I really hope to go again someday! And by the way, if you want to dine in the Gallery in all its pink glory, you better get to it because the decor of that room changes – I'm not sure what the schedule is, but you can see past iterations of the room here. One scheme lasted for ten years but the one prior to this was only two years… so start planning now!
photography by Jacqueline Clair