Carnaby Street was an area I stumbled upon when I walked out of Liberty of London, and I couldn't tell if it was a totally tacky tourist area or a charmingly zany little street – but I didn't really care either way because I totally fell for that bedazzled sign above – too good!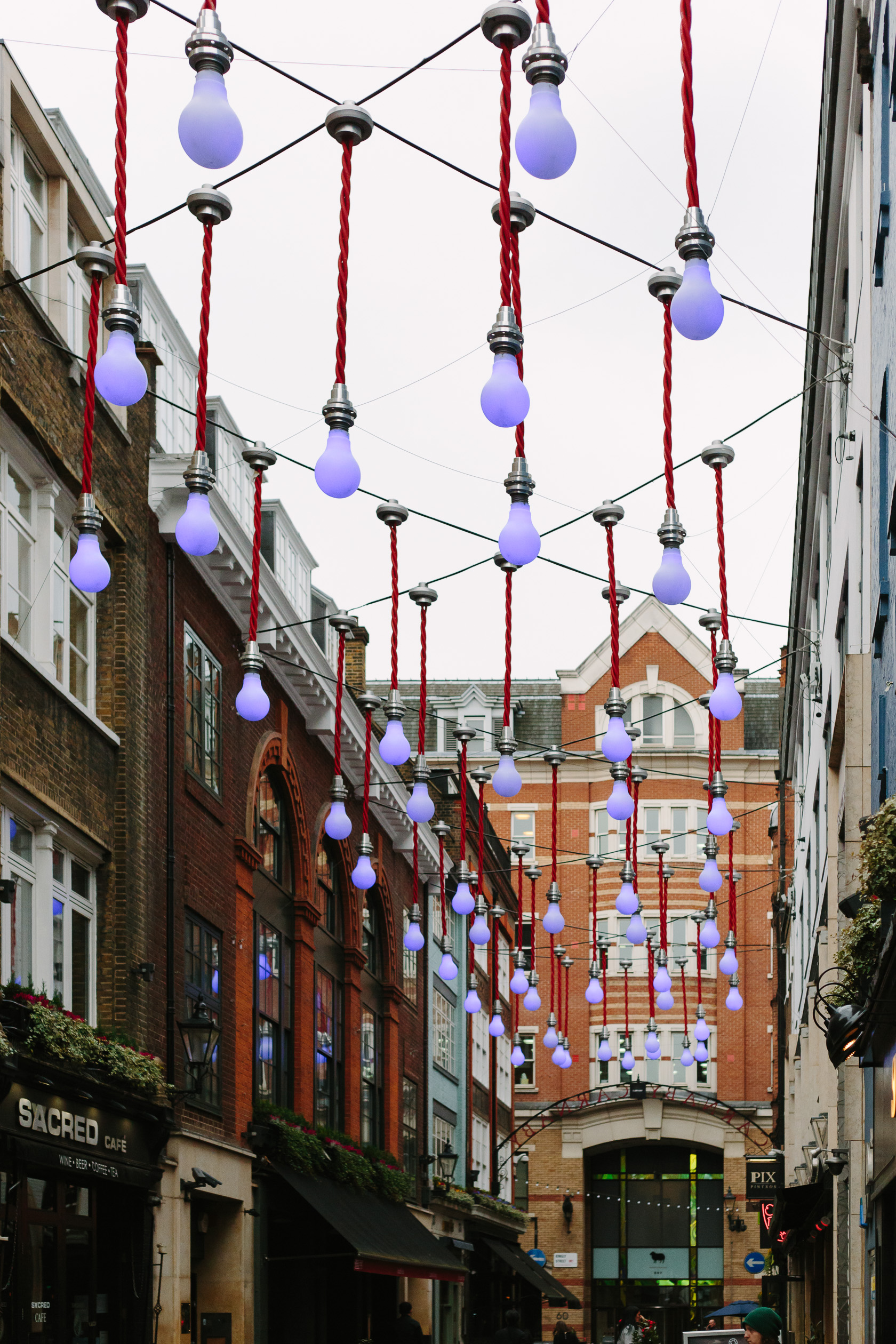 I also loved this colorful mural I spotted outside Liberty. 
PS – I added a few more London shots to my Etsy shop! Also sorry for the spotty posting – I caught some kind of bug over the Thanksgiving break and I've been feeling really crappy all week – hoping it goes away soon (I miss being able to breathe through my nose). Hope all of you are having a better week :).
photography by Jacqueline Clair