Not only was London rife with colorful and charming front doors, but colorful houses as well! The weather while we were there was gray and misty (though we lucked out with no rain the whole trip, can you believe that?), but with colors like these, who could possibly mind?
How adorable is this little blue house? Love!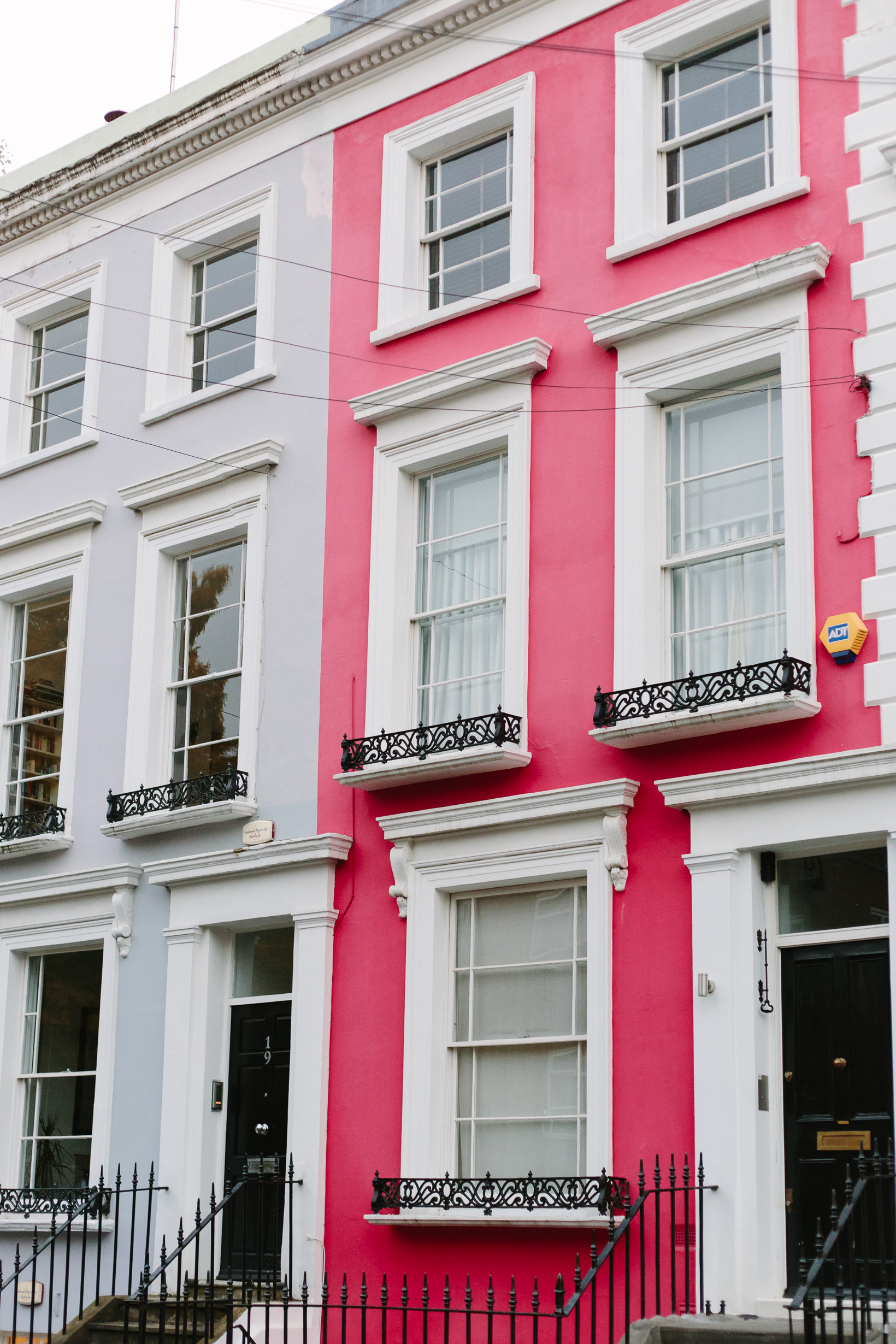 So many colors! Already plotting my return trip so I can find more 🙂
PS – more from Chelsea and South Kensington here and here.
photography by Jacqueline Clair