How pretty is this gray floral wallpaper from House of Hackney? Reminds me a bit of my favorite fabric, Scalamandre's Pyne Hollyhock in Charcoal.
Gah, I love it so much! And the muted color means that it can totally act as a neutral base – you could layer colorful furnishings and/or art over it without a problem. Almost like a grisaille wall covering. The paper is from House of Hackney, a London based company, but you can also order it from Anthropologie where they've dubbed it Smoky Rose wallpaper.
Pretty much obsessed with their Poppium Wallpaper in Ebony as well:
Similar to the wallpaper in the powder room at Tipsy Parson, which I've long loved: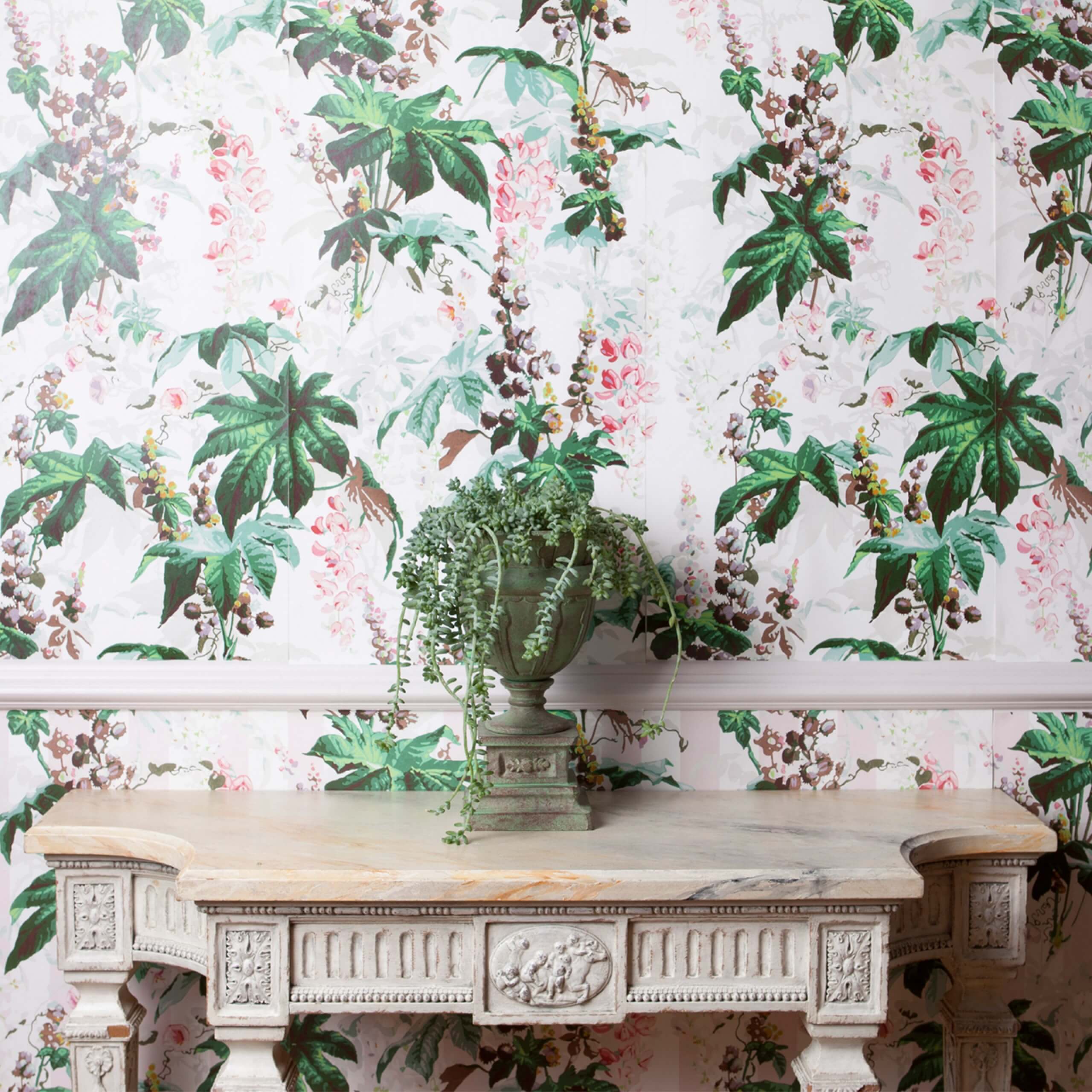 Also a big fan of the colorful Castanea wallpaper.
It somewhat evokes the bright and cheery floral paper used recently in a nursery makeover on Emily Henderson's blog:
So pretty.
Also:
Leopard couch. I definitely wouldn't have the guts, but I think it could be fab in the right context. Would you ever do it? Lauren McGrath did a modified version in her NYC apartment:
Can't say I've ever seen the contrasting couch cushion idea before…very interesting! But I think these leopard mugs are more up my alley:
Have a good weekend!