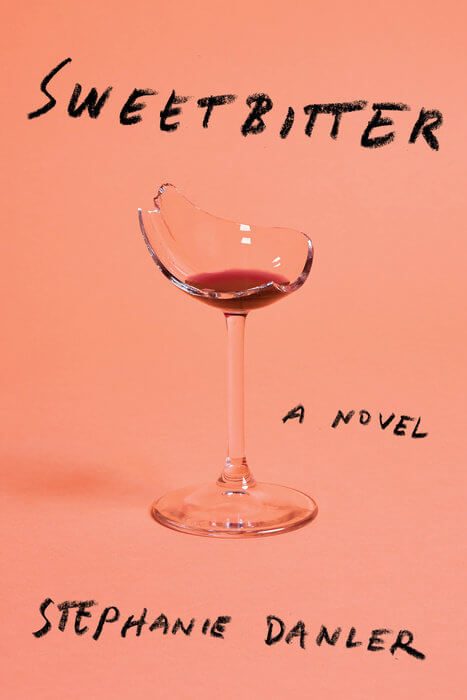 I know you shouldn't do it. But look at that cover! Isn't it great? Luckily what's between the pages sounds just as good. The publisher's synopsis:
"Shot from a mundane, provincial past, Tess comes to New York in the stifling summer of 2006. Alone, knowing no one, living in a rented room in Williamsburg, she manages to land a job as a "backwaiter" at a celebrated downtown Manhattan restaurant. This begins the year we spend with Tess as she starts to navigate the chaotic, enchanting, punishing, and privileged life she has chosen, as well as the remorseless and luminous city around her. What follows is her education: in oysters, Champagne, the appellations of Burgundy, friendship, cocaine, lust, love, and dive bars. As her appetites awaken—for food and wine, but also for knowledge, experience, and belonging—we see her helplessly drawn into a darkly alluring love triangle. With an orphan's ardor she latches onto Simone, a senior server at the restaurant who has lived in ways Tess only dreams of, and against the warnings of coworkers she falls under the spell of Jake, the elusive, tatted up, achingly beautiful bartender. These two and their enigmatic connection to each other will prove to be Tess's most exhilarating and painful lesson of all." 
Sounds good, doesn't it? There's also an interview with author Stephanie Danler on Goodreads. She actually sold this novel while working at a West Village restaurant – a Penguin Random House editor was a regular and asked to see the manuscript! Pretty cool.
Sweetbitter arrives May 24th, or you can preorder a copy here.
PS – some other books I'm looking forward to reading, and my current audiobook.