As promised, this is Part II of my pictures from the historic Old Westbury Gardens. Don't forget to check out the first set of pictures and some details about the house and gardens in yesterday's post, right here!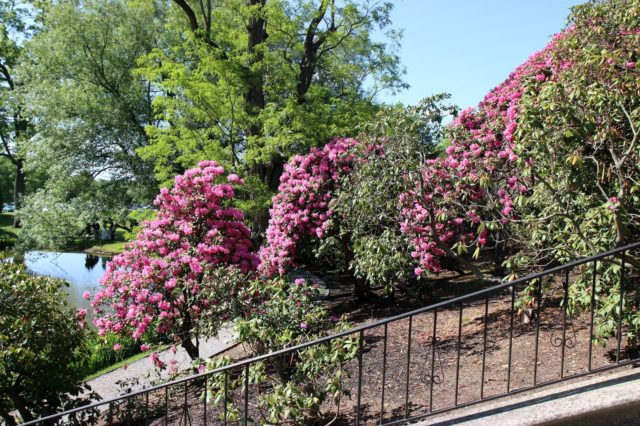 A little glimpse inside the house.
The Thatched Cottage, which was basically like a giant playhouse for the children. It was given by the Phipps' to their only daughter Peggy, on her tenth birthday. Some present, huh! Today you can still peek inside the windows and see the sorts of toys that children played with in 1906. Funnily enough, as per the Westbury website, Peggy writes in her memoirs that she preferred playing with her brothers in the little log cabins that they had as playhouses.
I can't wait to go back to Westbury in June when the roses are in full bloom! There are lots of things that I didn't get to photograph this time, like the pool, the back terrace, and the rose garden, so a return trip is definitely in order. I've only been to the gardens in spring and summer, but I can imagine how lovely it would be in fall with all the leaves changing colors, and even winter, all covered in snow.
If you live anywhere near or on Long Island, I highly recommend taking a day to visit Westbury Gardens. It is simply the most picturesque, peaceful place, full of rich history and an almost overwhelming amount of beauty to soak in.
photos by me