Today I'm excited to take you inside The Laundress flagship in Soho, and give you a peek into a brand that's taking that most dull and dreadful of chores – the laundry – and putting a stylish spin on it.
The Laundress is the creation of Gwen Whiting and Lindsey Boyd, both of whom have impressive backgrounds in fashion and design. Before founding the brand, Gwen worked as a senior designer for the Ralph Lauren Home Collection, and Lindsey was manager of U.S. Sales for Chanel Ready-to-Wear. Considering where these ladies have come from, it's no wonder that everything about The Laundress brand, from the packaging to the decor of the flagship, is completely chic and adorable. Click through for more… 
Not only is the branding on point, but the products themselves are a miles better than your typical store-bought detergent. The Laundress uses natural scents and colors, recyclable and eco-friendly packaging, and never tests on animals. Their products are sulfate and phosphate-free, and don't contain any dyes.
Besides creating eco-friendly and natural products for laundry, cleaning, and personal care, Gwen and Lindsey have another goal with The Laundress, one that they drive home on their site and in-store: educating the public about fabric care. Their website is chock-full of info on how to best take care of your clothing and fabrics, which I really appreciate because clothing is so expensive nowadays – it's important to take good care of it and use quality products to launder those pieces that you've spent a good chunk of change on! For example, did you know that 90% of items that are labeled "dry-clean" can actually be washed safely by hand? Think of the money you could save! (I mean admittedly, hand-washing is a pain, but more and more I'm feeling uncomfortable about the toxic chemicals that are used in dry-cleaning).
The Laundress has particular detergents for different fabrics and uses – their Signature (good all-purpose option), a formula for your delicates (a personal favorite – love the lightly herbal scent), a Wool and Cashmere shampoo, an Unscented option, and many more. In addition, they sell cleaning tools and other household items that are so pretty you'll want to keep them on display instead of hiding them away! Never have I wished so much that I had a laundry room.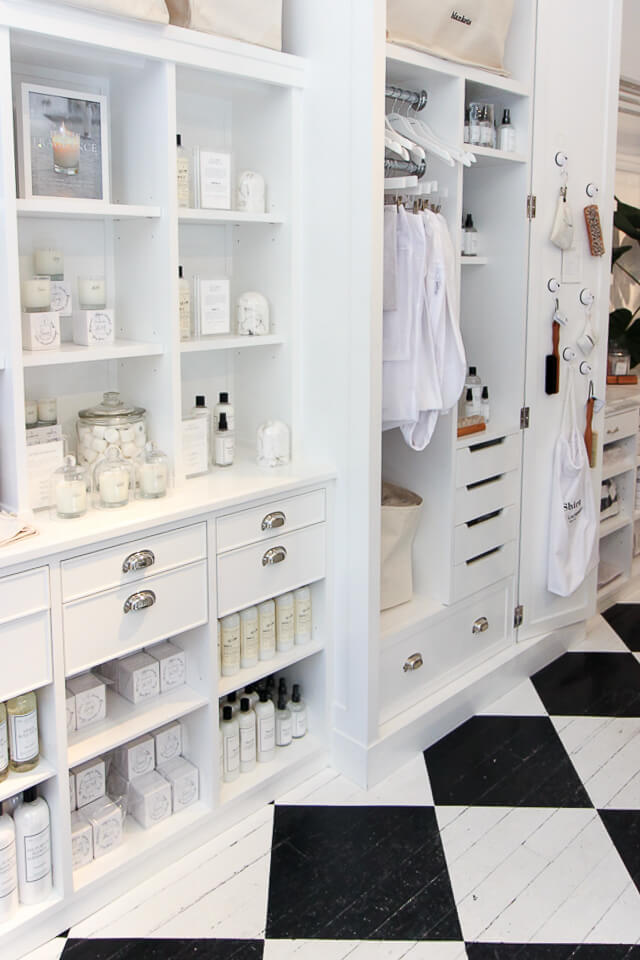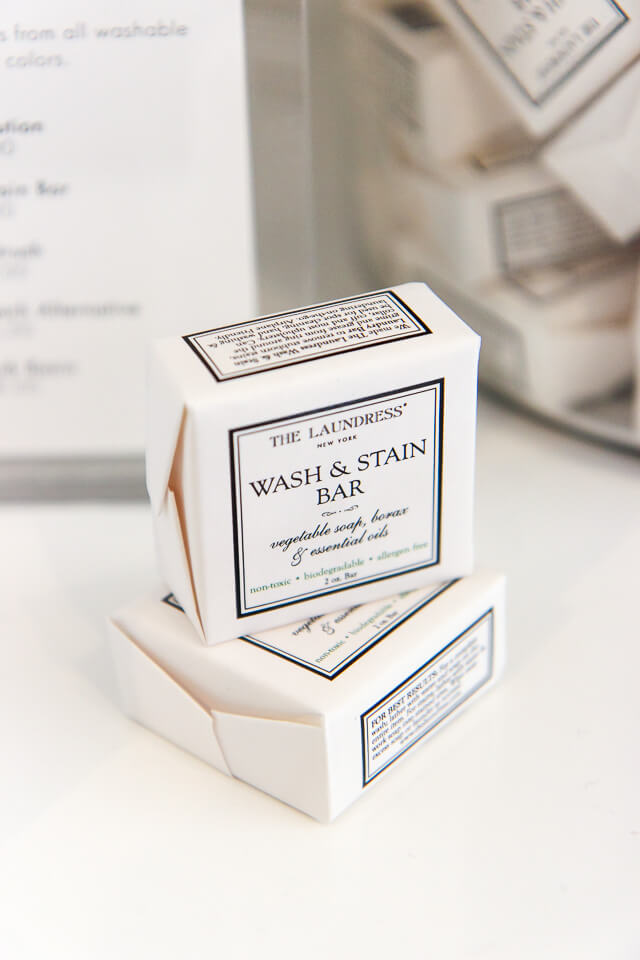 199 Prince Street, Soho
photos by me