Happy pub day to More Beautiful! I've been looking forward to Mark Sikes' new book for months and months (maybe the only thing that got me through quarantine? lol), and it's finally here! I received my copy a few days ago and spent a relaxing weekend morning reading it cover to cover with my coffee. I'm happy to report that it's just as good as I hoped it would be, if not better!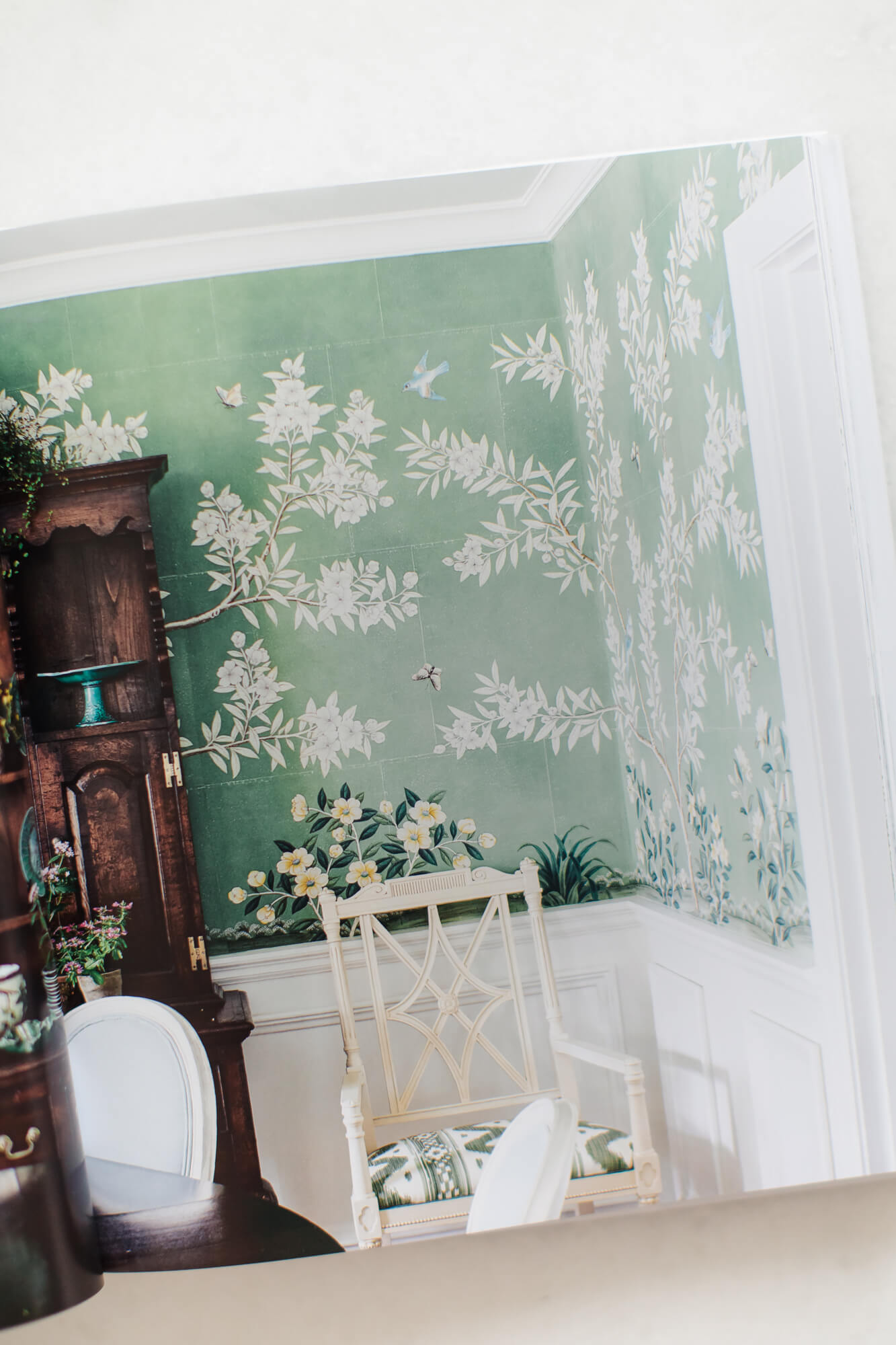 Mark divided this book into four sections based on the styles in which he typically designs – traditional (my favorite section, of course!), country, coastal, and Mediterranean. It's a great framework because it allows you to get a sense for the way elements of his rooms remain consistent even when he designs across different "genres," if you will, and what he does differently. He has a great variety of designs in the book, and yet there's always that connecting thread where you can see a room and pretty much know right away, yup that's a Mark Sikes room. It all seems so effortless, too!
The design and layout of the book are really special as well. The endpapers are this gorgeous pale blue gingham, and the inside of the dust jacket is covered in little detail shots from his rooms – I gasped when I saw it! What an amazing detail and not something I've ever seen done before. Truly just filled me with joy. There are also pages that have an image laid over a pattern or fabric that Mark often uses, (a great callback to his penchant for layering and mixing patterns), as well as pages that are kind of laid out like a pinboard. It's just a really fun and dynamic layout that keeps you wanting to turn the pages!
I was especially psyched to see that he included a section of photos from his 2018 Kips Bay Showhouse room, which was stunning. I'm so glad I got to see it in person and now to have it in book form to refer back to! He also shared a look into his current Hollywood Hills home, which is just such a perfect mix of everything I love about Mark's style – blue and white, chintz, pattern mixing, tons of books, and a gorgeous outdoor garden space.
If you love Mark's style (does anyone not?!), you simply need to add More Beautiful to your collection! I seriously just can't get enough of Mark's work…nobody does layering and maximalism like him. He has such a singular style that's all his own, and yet it's somehow…normal? Like it's not out there or too wild or anything, but it's so him. And he creates rooms you'd actually want to hang out in – always welcoming, warm, and full of personality. The photos by Amy Neunsinger are truly beyond words – she could not be more talented. Overall this has quickly become one of my favorite design books ever and I know I'll be referring back to it time and time again for inspiration!