Always looking for creative storage solutions for the many books in my tiny apartment, I recently decided to make a little stack of them under my chair. I think the idea came about because for a while I was stacking them on top of my Expedit, sort of similar to this from the old Domino:
It looks great in that apartment, but I decided that for mine, it looked a little too cluttered. But with stacks on the brain, I somehow decided to put one under my ghost chair, and I really like how it looks! I think the best part is that since the chair is see through, it allows you to see the books, rather than hiding them, which is nice because they're pretty. Another way that books and chairs can live together harmoniously? A stack on top of a chair:
I just love this whole look. And the chair can easily be used when guests come over. In a small space, everything has to multitask!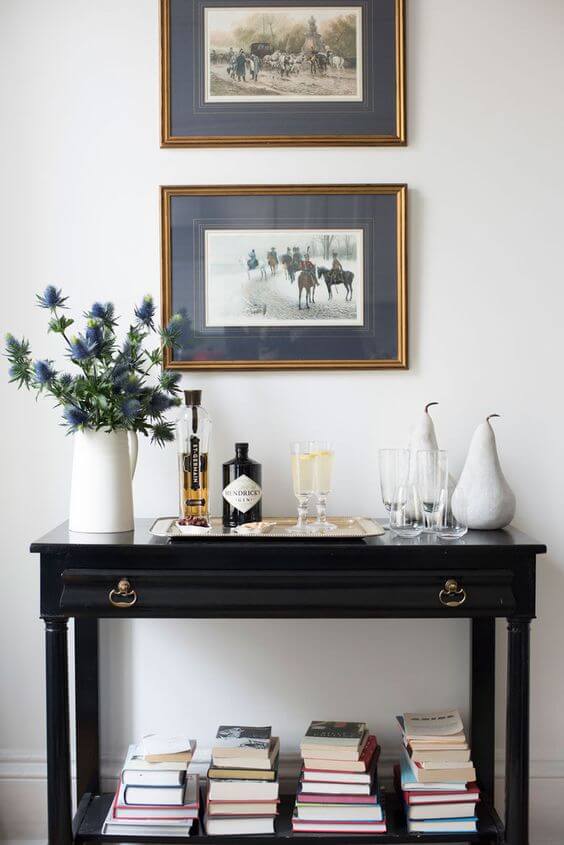 Another idea: books stacked on the bottom shelf of a console table, which I love as well.
What say you? Books + chairs…yay or nay?