This weekend, I….
Popped into The Strand on my way downtown.
Went to Stick With Me Sweets to check out all of their new goodies – candy bars, new truffle flavors…so. Good.
Ordered a few goodies from Sézane…typography love!
Learned so many interesting things from the Museum Hack tour on Saturday night, including the unexpected location of this rather weird but strangely entrancing piece…will post a full review soon!
Picked up some new reading material…Susanna Salk's newest book and the revamped Metropolitan Home.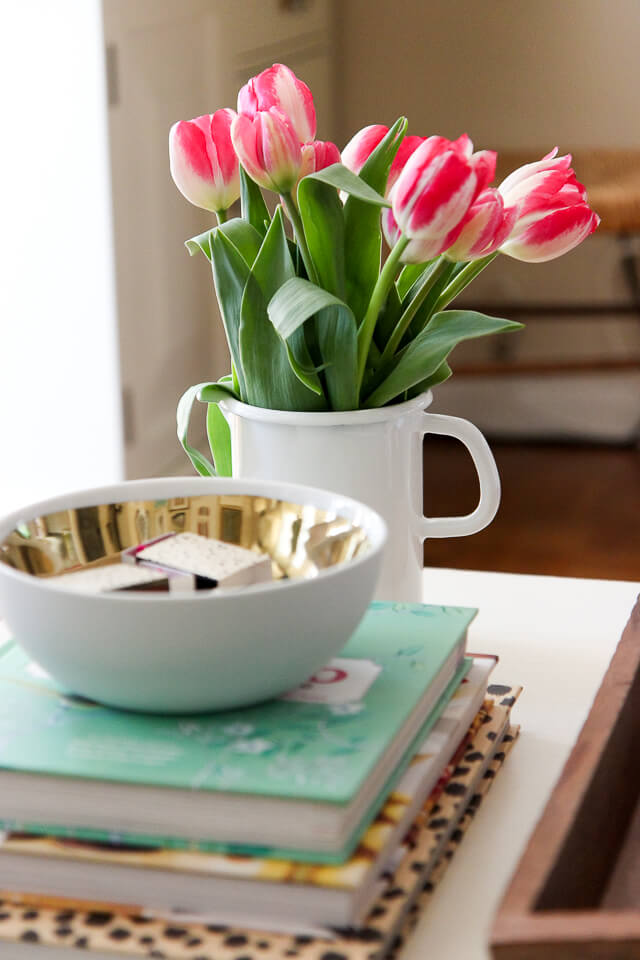 Couldn't resist bringing a lovely bit of spring into my apartment…in hot pink form, naturally.