Time for some pictures from Versailles! Going through and editing these is getting me so excited to go back to Paris.
Versailles was pretty amazing. I mentioned it on Instagram, but the most flabbergasting thing about it was how big it was. Not just how big the chateau was, but the grounds – they stretched on for what felt like eons. The allees and vistas just appeared to go on and on as far as the eye could see. It was truly overwhelming, in the best way – kind of awe-inspiring. The palace was (of course) lovely, but I was most in love with the incredible grounds and gardens. It reminded me a bit of Westbury, but if you multiplied its size and opulence by about a million (still love ya though Westbury!).
This is the Orangerie – in spring and summer there are orange trees here (which move indoors for winter). I loved the Alice in Wonderland quality to this garden.
This was one of the stand-alone little mini palaces that were scattered around the grounds – the Grand Trianon.
On and on and on…I love these allees. They're so majestic. 
So many marble statues. I mean, a seriously large amount. 
Marie Antoinette's Temple of Love.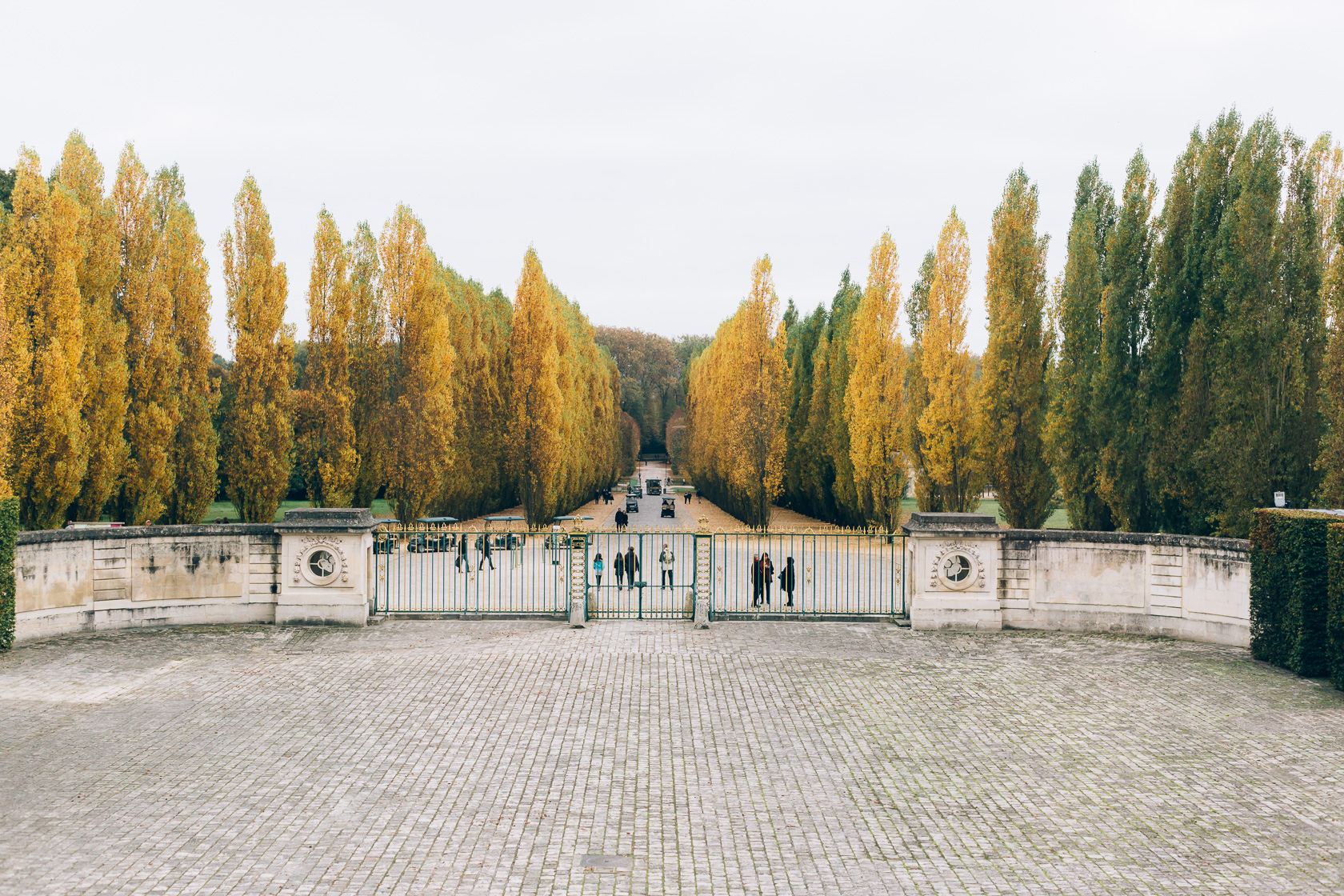 As I mentioned a time or two, Versailles is freakin' huge, so here's a little tip to help you see as much of it as possible when you visit. When we first arrived, the line to get into the palace stretched on for a long way. A friendly worker told us that our best bet was to just head into the gardens and explore, then come back later in the afternoon for the palace tour. We did just that, and lo and behold, when we came back in the later afternoon for the palace tour – no line at all! Do it, people…and be ready to walk. Wear your comfy shoes! The grounds and gardens were so massive that, though we walked around for hours, we didn't even get to see a fraction of it. What I did see, I loved, so I highly recommend a visit if you're heading to France!
photography by Jacqueline Clair