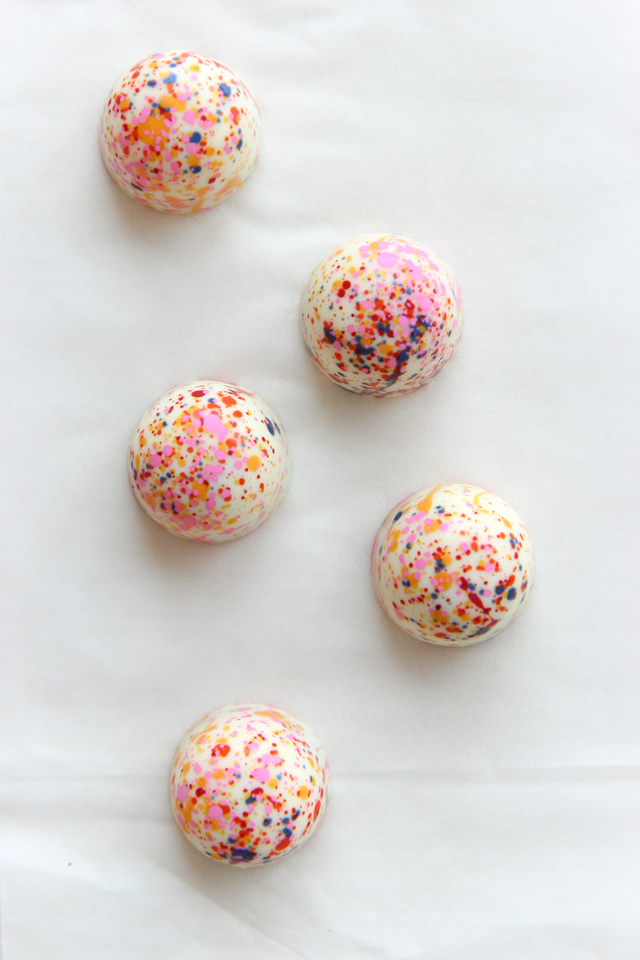 If there are two (random, unrelated) things that I love in this world, it's birthday cake, and splatter paint. Leave it to Susanna Yoon, the genius pastry chef at Stick With Me Sweets, to find a way to bring these two elements together – thus creating a treat so beautiful and appealing that I simply had to hightail it down to Nolita this past weekend to buy myself a box. Oh, another thing I love besides birthday cake and splatter paint – chocolate! Which is what these delicious confections actually are – white chocolate, with a creamy "funfetti" interior (real sprinkles mixed in), layered over an actual (teensy, tiny) piece of ACTUAL chocolate cake! Like, homemade chocolate cake that they make in the SWM Sweets kitchen. Mind-blowing.
My obsession with Stick With Me Sweets knows no bounds – after my initial visit to photograph the shop, I've gone back an embarrassing amount of times (like, every other weekend practically) – in addition to orders from Postmates when those evening chocolate cravings hit!
The only thing I enjoyed more than photographing these beauties was devouring them after – all in one sitting, naturally. Follow SWM Sweets on Instagram to keep up with all of their inspiring creations!