Recently I attended a really awesome press preview to check out West Elm's collaboration with design firm Roar + Rabbit. The event was held at Maman in Tribeca, which provided a perfect backdrop for the lovely collection (not to mention lots of delicious eats!). Roar + Rabbit was founded by designers Mitzie Wong and Wendy Wurtzburger, who met while working as Design Director of Home and Chief Merchandising Officer, respectively, at Anthropologie. This is actually their first home collection, and I think West Elm is the perfect partner for it. The pieces are very much in keeping with West Elm's modern, yet warm aesthetic, and at the same time they bring something new and fresh to the retailer. I'm excited to have Wendy and Mitzie on the blog today to share a bit about their design backgrounds, what inspires them, how they created the collection, and more. Enjoy!
Q: Can you tell us a bit about your backgrounds and how you got to where you are today?
Wendy: I've spent many years as a merchant, traveling and sharing discoveries from around the world, working with artists and designers to develop products, putting it all together to tell a story. I'm a visual thinker. I studied art history — I have an instinct for what's new and I have a business sense. I love telling a story with product.
Mitzie: Born in the UK. I studied at Winchester school of Art and have a BA in Painting and Textiles. After graduation I worked in London for 5 years, creating original artwork for the Textile, Apparel and Home industry.I moved to the US in 1996 and continued in the Textile industry. I was able to draw upon all this experience and use it in my next venture, working in apparel, focusing on creating concepts, creating graphics, embroideries and prints. In 2004 I took a leap of faith and ventured into a whole new realm…. Home. As Design Director of Anthropologie's Home division I created seasonal concepts and exclusive home product with a team of talented designers. I was fortunate to travel around the world (many times!) for sourcing and inspiration. Also to meet with our vendors and agents and collaborate with many artists to create unique product. It was such a valuable hands-on education and I am very grateful to have had that exposure.
Q: How would you describe the aesthetic of Roar + Rabbit?
A harmonious blend of modern style and whimsical details, which is a collision of two unique DNAs and our combined love of nature and art.
Swivel chair || Layered Rhombus Drum
Q: Please tell us about your design process and how you collaborate while designing.
Wendy: We start the process by catching up on things we are currently excited about — art exhibits, places to travel, new chefs and food discoveries, what's blooming in the garden or a new hiking spot.
We then find the common ground. We set up a series of dates to talk about story, product ideas, color, fabric, trim and research and sketch separately and bring our ideas together. We do divide and conquer each season and then ping (Mitzie's word) ideas back and forth. We put it all together several times during the design process to make sure that we are aligned and thinking holistically as a brand.
Mitzie: Our process is a very natural collaboration. We work closely together on research, bringing ideas together. Sharing our finds to create a concept, color palette and a narrative to work into each season. Wendy is very in tune with trends, fashion and has a sharp merchandising eye and vision for next and upcoming. I tend to focus on creating artwork and design and detail. The end result is a combination of our combined voices.
Brass Geo Inlay Dresser || Ripple Ceramic Table Lamp
I love that they mixed shots of gold in with wood, creating a mix of glam and rustic (a great juxtaposition). I also think they chose the most gorgeous wood (it's solid mango wood) – I love the texture and the color of it. And check out the fancy feet – they keep the piece feeling light and add another dose of modernity.
Q: Please tell us about your favorite pieces in the collection and how you envision them being used by the West Elm customer.
Mitzie: I really love the versatility of the Velvet Swivel chair. It can fit in many different environments. The chair looks glamorous, feels luxe yet casual, and twirls around!
Wendy: We have so many loves in this first collection! We're very excited about the framed artwork — we'd love these to be part of the customers artwork collection. These pieces are modern and absorbable and have a unique character that sets them apart. They are accessibly priced and can anchor a room as a single or work together to make a bigger statement. Mitzie is a prolific painter and her paintings can be both exuberant and calm depending on how you work with them. The white textured bedding programs are a love too because you can't have too much of that to layer together. We hope the customer will collect it every season.
Q: What inspired the collection or inspires you in general?
Modern art, textures found in nature, graphic laces from the runway, and a touch of glamour from mixing humble materials with gems and metal.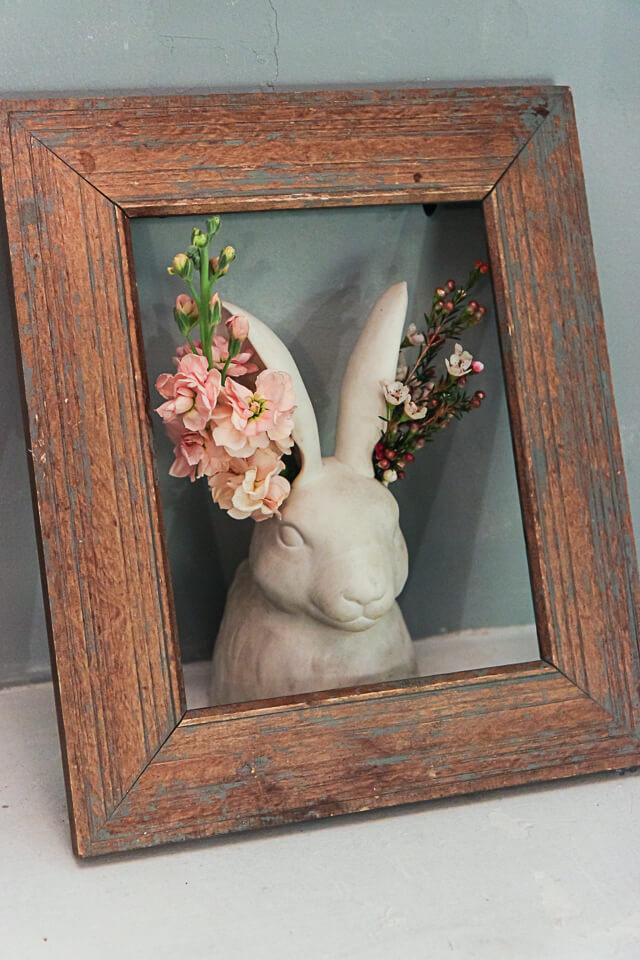 Q: What have been the biggest challenges in launching Roar + Rabbit?
We are always moving from place to place and and the calendar moves quickly — we don't want to turn any opportunity down! We solve this challenge by combining our brainstorming time with meals in a museum or on a hike — playing and exploring is needed to come up with a fresh perspective.
Q: Where do you hope to see Roar + Rabbit going in the future?
We want to build the signature and be known for a new modern with a lighter footprint that is fun, artful, collectable and not overcomplicated. We are unlimited and open to exploring all opportunities.
Sidenote: Maman had the yummiest food for us…this pistachio cake was unbelievable.
Q: What advice do you have for aspiring product designers or entrepreneurs in the creative space?
Wendy: We both love working on product that has soul. We make something that we love and hopefully that energy comes out in the product. Do something genuine with the best ingredients you can afford.
Mitzie: (Love that) I would like to add…Keep things simple, it's as fun as you make it!
Huge thank you to Mitzie and Wendy for taking the time to answer my questions, and to West Elm for inviting me to preview this lovely and unique collection. What I love most about the line is that it's modern, but still warm and welcoming. They achieved this by incorporating great textures that make the pieces very touchable, and by utilizing organic materials (the beautiful mango wood, touches of marble), that keep the pieces feeling timeless and natural. Every space needs something natural (or lots of somethings), and this collection provides that in spades. Interesting design details make each piece feel special – I especially love the doses of gold woven throughout, which as Mitzie pointed out, add a little dose of glam. There are touches of femininity (like the pleats on the swivel chair), and yet the pieces are definitely gender neutral and sophisticated enough to fit seamlessly into any space. As you can tell, I'm a huge fan and can't wait to see what Wendy and Mitzie do next!
photos by me