I wrote about my love for Rita Konig's Greenwich Village apartment here, so I was thrilled to discover another home tour of hers floating around the Internet, which I'd completely missed. This is Rita's first Manhattan apartment, which she moved into after relocating from London. To say that I love this apartment would be an understatement. I capital LOVE this apartment. I think I could move right in and feel perfectly at home. The colors, the artful clutter, all of the books, all of the floral patterns. It feels so perfectly homey, bright, cozy, and sophisticated, all at the same time.
I love the stacks of books and the D. Porthault linens.
Green and pink are always a gorgeous combination, and that picture grid is obviously an amazing focal point.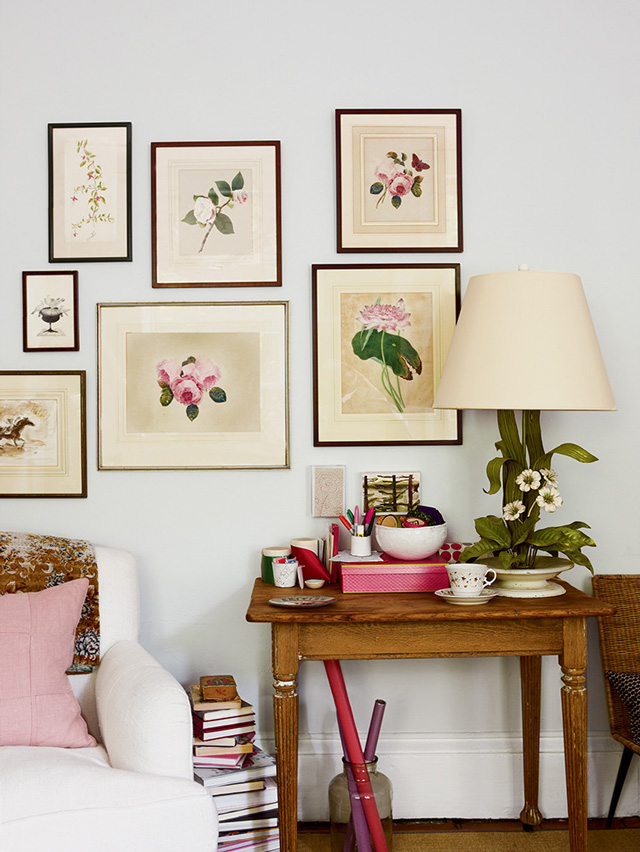 I love these botanical prints, which remind me of the ones I saw recently in the Sotheby's Showhouse.