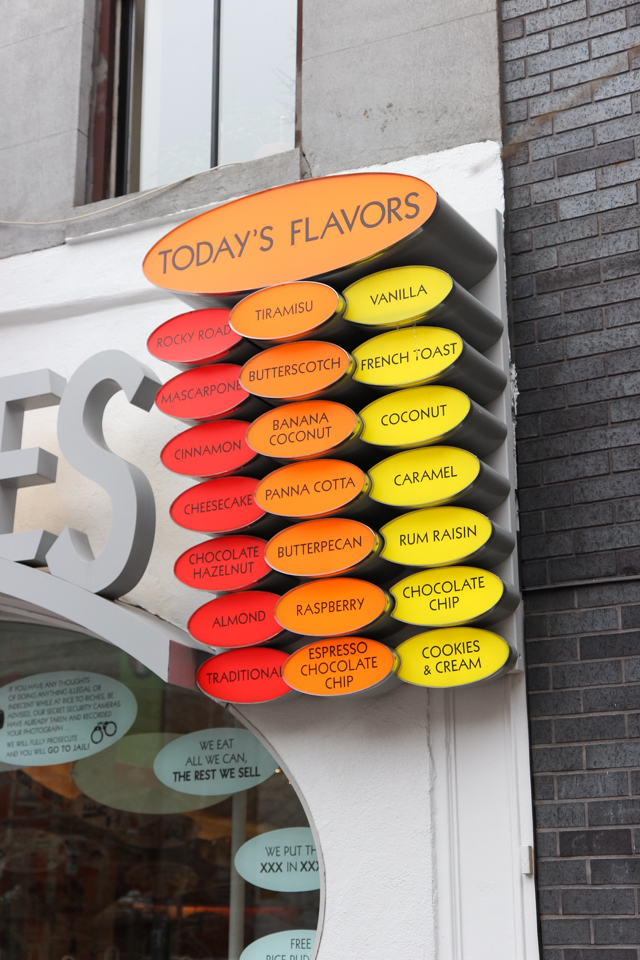 I hardly ever seem to meet or talk to anyone who shares my intense love of rice pudding, but I myself am obsessed with it. So when I found that there was a place downtown that serves exclusively rice pudding, I knew I needed to visit- and it definitely did not disappoint. It's called Rice to Riches, and probably no one will be as excited about this as I am, but take a peek if you like…

They have so many cool flavors here, like mascarpone (yum), caramel, French toast, and many more. I'm into the classics so I got the Old-Fashioned, and it was awesome! I can't wait to go back and sample more flavors – and maybe some toppings next time too.
Besides the rice pudding, I couldn't get over the ridiculous/hilarious signs that they had all over the shop. They were kind of cracking me up.
"If you want to look young and thin…hang out with old fat people." (sorry, I know that is offensive. But it's funny!)
"Anything worth eating is worth overeating." Um, yup. That sounds like my life motto pretty much.
 "Quality, price, service…pick any two." And the surcharges list…cracked me up.
I'm getting so hungry just writing this post. I can definitely admit rice pudding is not the most photogenic food in the world – but it is definitely delicious!
37 Spring St. between Mulberry and Mott Street (Nolita)
 photos by me, mix of iPhone and DSLR