One of the best things about blogging is the people you meet, who you never would without Instagram/the Internet…and the really best is when you finally meet in person and they're as great as you thought they would be! Case in point: last week I finally got together with interior designer Emily C. Butler after following each other on the 'gram for a while. We met up at Rebecca Atwood's new Brooklyn design studio for a fun DIY event, and it was so nice to see Rebecca, meet her whole team, and get a peek at her inspiring studio space. She taught us about marbling with rice paper, and it was surprisingly easy and fun (and this is coming from a self-professed terrible DIY-er). She has a full tutorial in her book Living With Pattern (which is a gorgeous and inspiring book, by the way – you should check it out!). Today I'm excited to share a little tour of the Rebecca Atwood Design Studio in Brooklyn:
Rebecca recently did created a line of wallpaper in collaboration with Chasing Paper.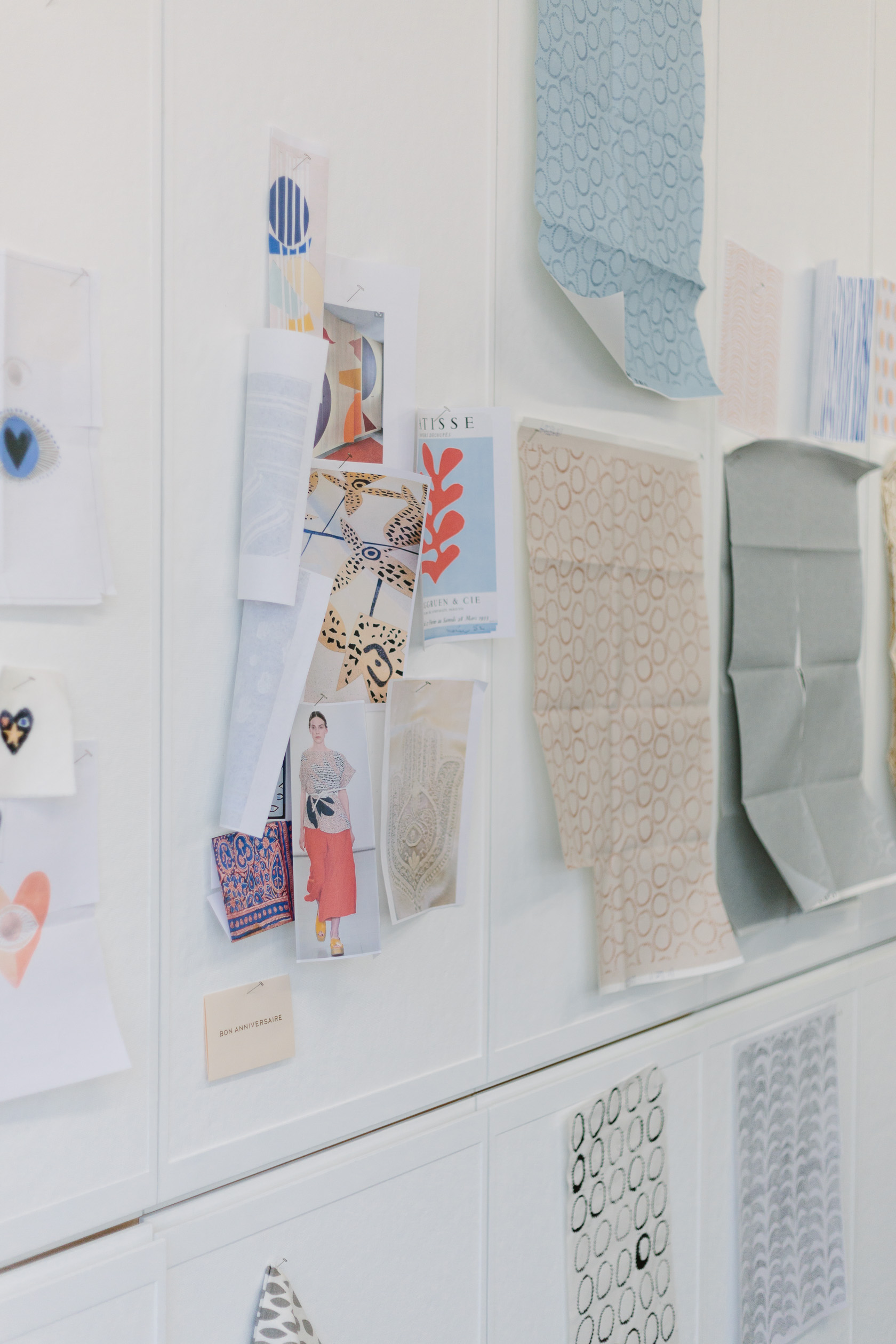 Vision boards give a peek into Rebecca's creative process.
Rebecca teaching us her marbling technique, which she uses to create her beautiful marbled textiles. For patterns where she wanted a really big repeat, she used to marble in her bathtub!
One really cool thing about Rebecca's textiles is that the reverse is often as pretty as the actual front of the fabric. I loved the Quilted Circles Fabric with the subtle metallic running through on front, and a more bold shimmer on the reverse. 
This textile is a mix of printed + hand embroidery.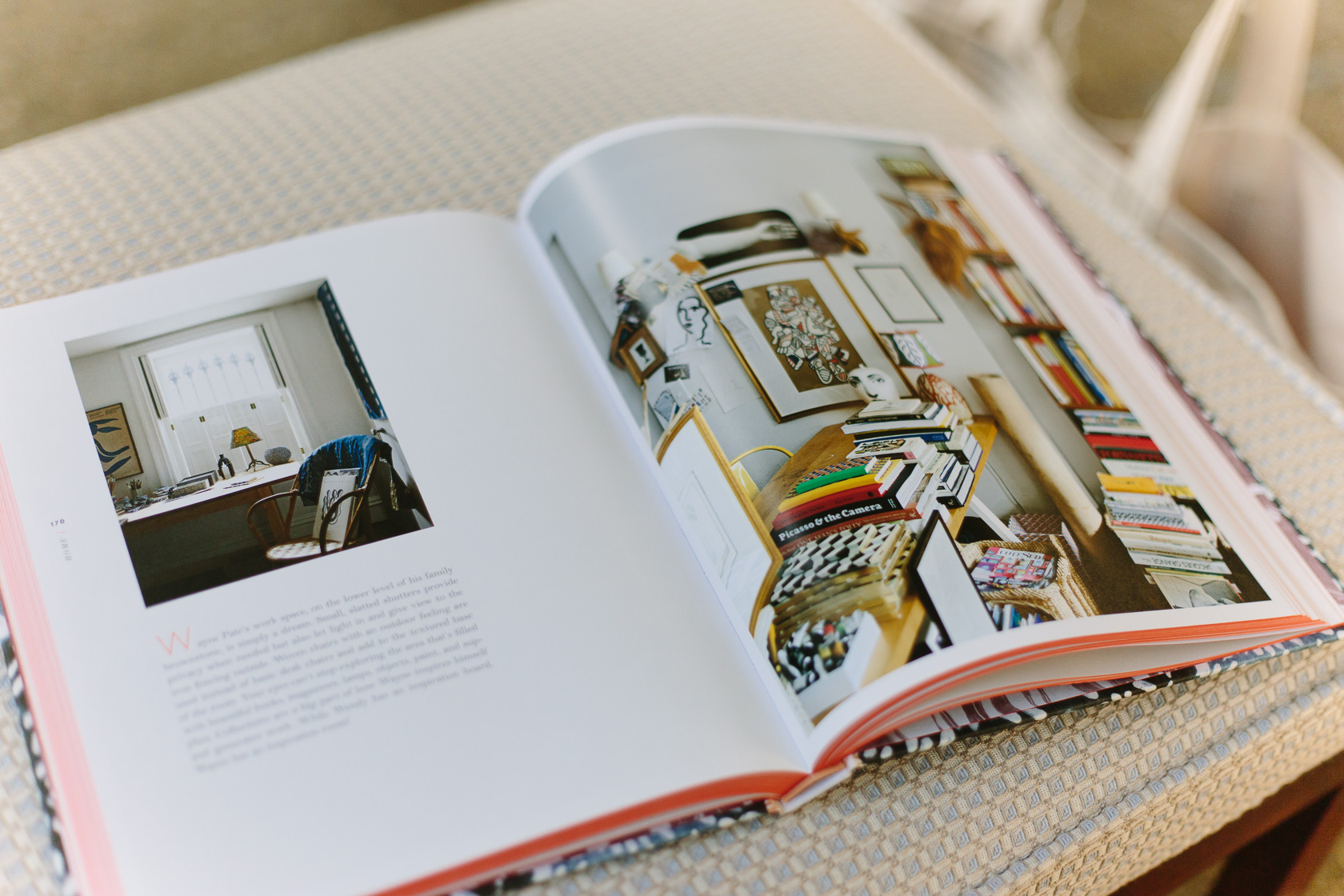 Paging through Rebecca's lovely book.