Two books worth multiple reads: The Catcher in the Rye and Daphne Du Maurier's classic Rebecca.
I once read a quote from Stephen King that said something to the effect of life being too short to re-read. Which I totally get – I like to be moving ahead all the time on my huge and ever-growing
to-read list
. However, there are times when I find myself reaching for an old favorite because it's tried and true and I'm guaranteed to enjoy it. Let's face it: every time you start a new book it's a bit of a gamble. And if it's bad it's pretty annoying because you wasted your time (and often, money) on it. So sometimes you just want to read something you know for a fact you'll like. Often I find myself reaching for an old favorite when I feel disillusioned – ie, when I buy a book with high hopes and it turns out to be not my cup of tea. Also, I tend to forget a lot of what I read, so a re-read usually feels somewhat new to me – yet still familiar. So it's a winning combination. For some people I think re-reading a favorite can also be comforting, like watching the same classic movie around the holidays every year.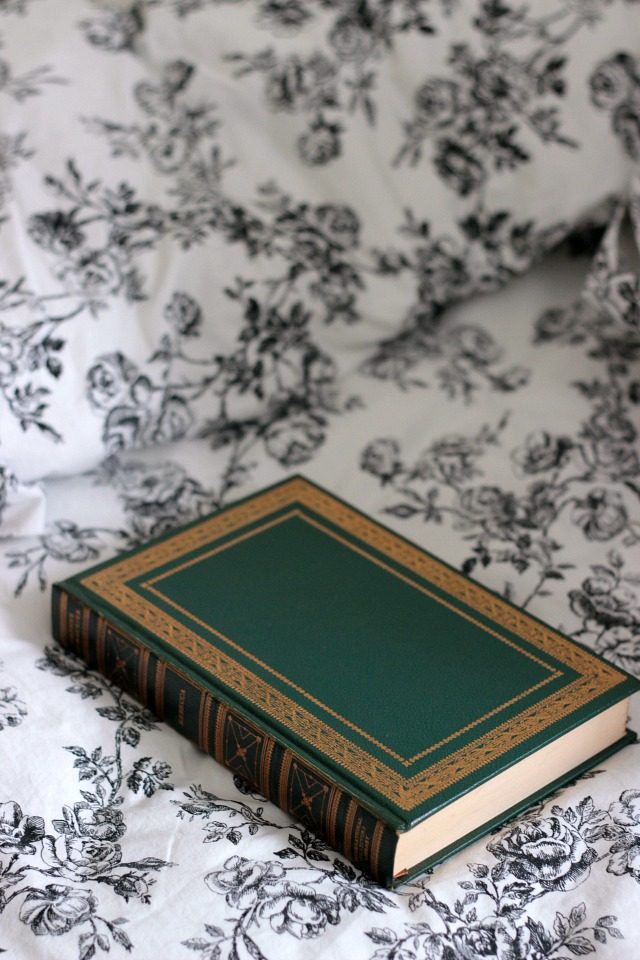 A few that I've re-read besides Catcher in the Rye and Rebecca include the first few Harry Potters, The Ruins, A Simple Plan, (if you're into suspense, thrillers, Stephen King, or anything to that effect, you simply must read The Ruins and A Simple Plan), and The Little Stranger. I plan to (at some point) re-read the rest of the Harry Potters and one of my favorites from Tom Wolfe, I Am Charlotte Simmons.
What are your thoughts on re-reading? Any books that you find yourself returning to again and again?
photos by me