Yesterday was weird – I woke up at 5AM and couldn't get back to sleep, so I decided to take advantage of this strange occurrence and do something I've been wanting to do ever since I got into photography (so, for years) – an early morning photo session at Central Park. Central Park in the morning is an entirely different thing than Central Park during the day or even evening – it was so quiet that at one point I could actually hear birds chirping. I was enjoying that and then quickly came upon thousands of runners gathered at the Mall for the France Run 8k so there ya go – Central Park is never really empty! Either way, it was lovely to take pictures when the Park was so peaceful. It was rather overcast and eventually there was one of those come-out-of-nowhere sudden summer rainstorms, which was actually fine with me because it was so hot and sticky! It was crazy rain (I was literally soaked like I had just stepped into the shower), and then suddenly gone as quickly as it started. It turned into a beautiful day, but I kinda missed the rest of it because a long nap was necessary after my morning adventure!
The Bow Bridge
Cherry Hill
Bethesda Fountain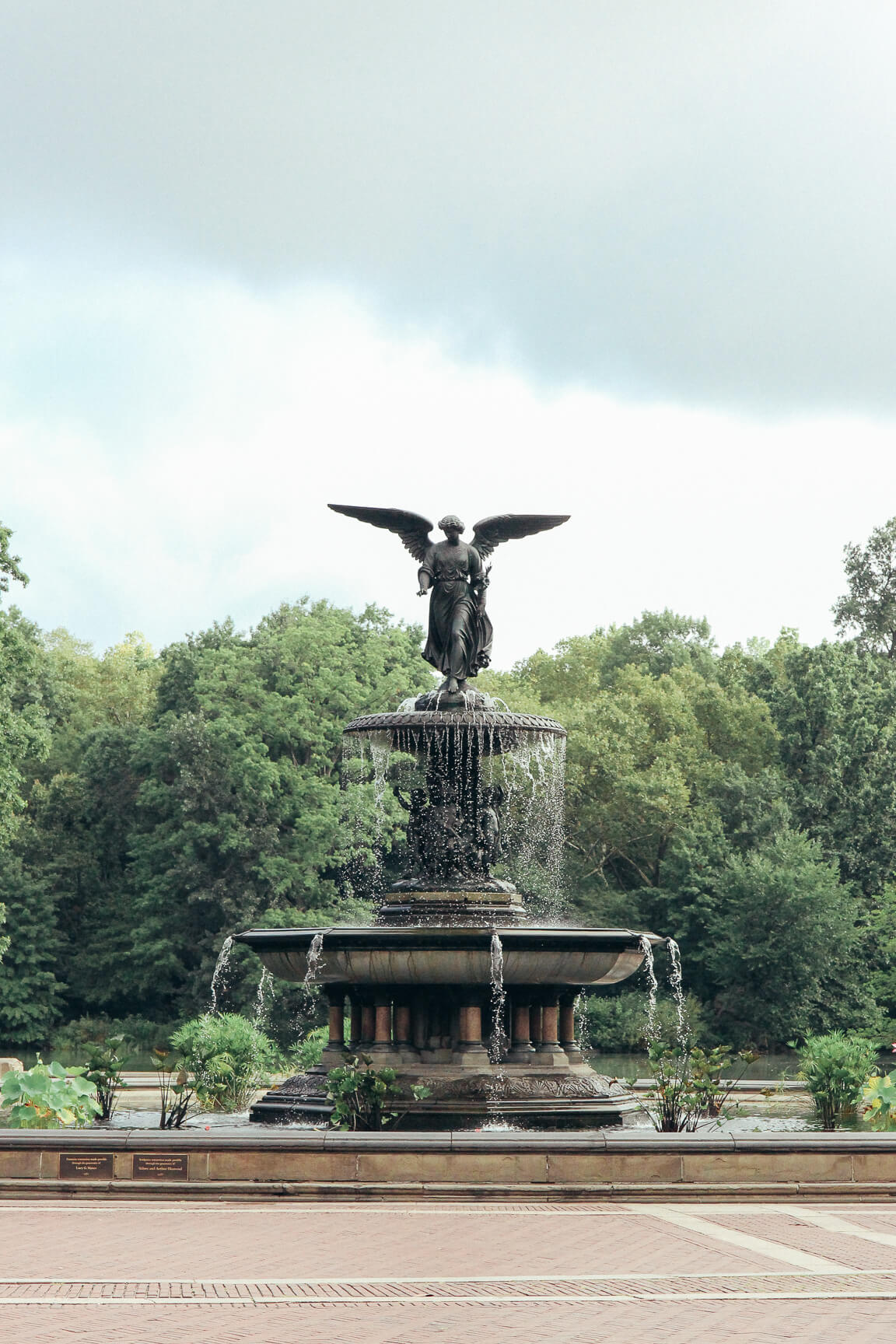 Probably my favorite statue in the Park.
The Lake
The Sailboat Pond sans sailboats…with lots of rain!
photography by Jacqueline Clair