While there are a few Diptyque Paris locations around NYC, the Diptyque West Village boutique on Bleeker Street remains my favorite. If ever a store fit the description of being a little jewel box, this is it. From the curvy and studded table legs, to the dazzling wall treatment, to the amazing light fixture crafted of upside down candle holders – every detail in this shop is sumptuous and special. The boutique is enveloping, and despite its intimate size, it feels fresh, airy, and open. As one might expect, besides being visually stunning, the shop also smells amazing! Read on to take a peek inside this elegant boutique 
I've always been a big fan of Diptyque's Baies scent, but on my last visit I finally picked up the Oranger candle that I've had my eye on forever. It's fresh, spicy, and delicious.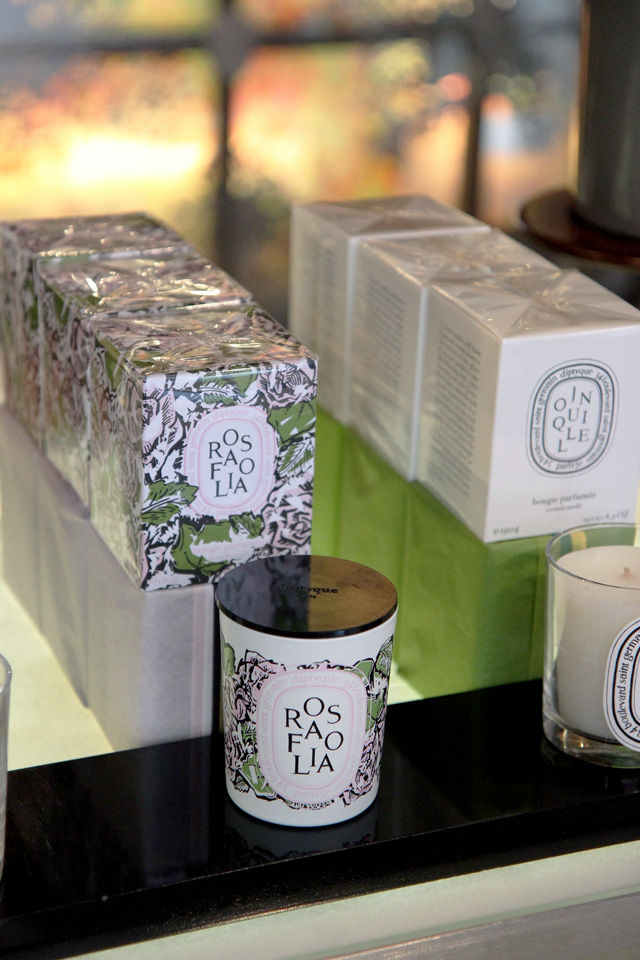 When gift-wrapping, Diptyque uses colorful tissue paper (always in groups of three) as wrapping. Each scent has a specific configuration of three colors that is always used to wrap that specific candle.
377 Bleeker Street
Open M-F 11AM-8PM, Sat-Sun 11AM-7PM
photos by me