I am a huge fan of Ladurée macarons (obviously). But as it turns out, there's more to love at this chic Parisian bakery than just their sweets -they also have the most gorgeous candles in a variety of pretty and elegant colors. I was so excited and surprised when my friend Alexis gave me the New York City "Lucky Charms" candle for my birthday – such a sweet, kind thing to do! Since it's purple I knew immediately that it had to live on my purple book stack (just couldn't resist). It smells so good, and I have to admit, I'm just as enamored with the box that it came in as I am with the candle itself. Read on to see more pictures: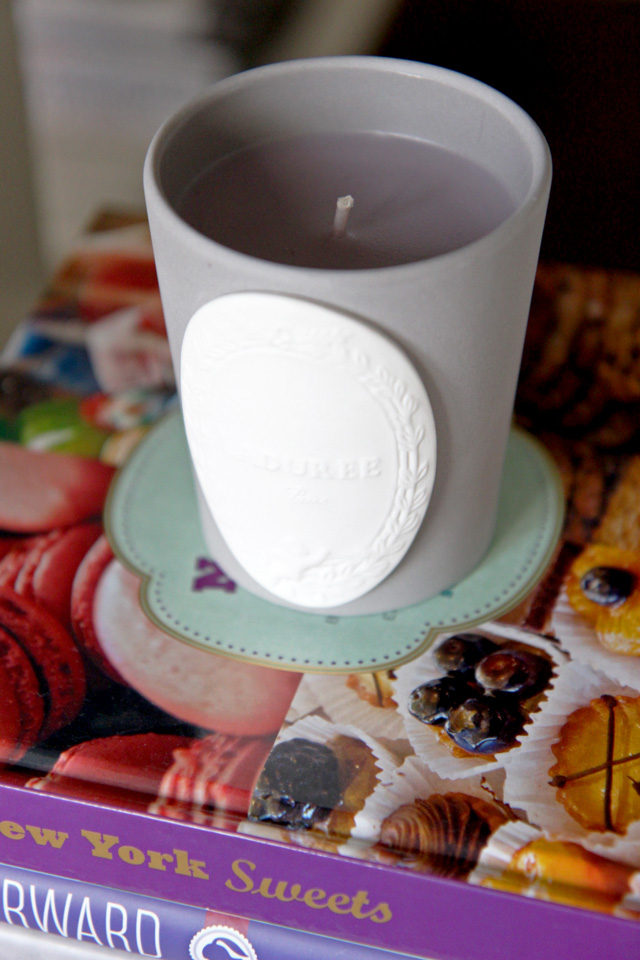 This box! It is so adorable from all angles, and how perfect that she got me the New York candle? I love it.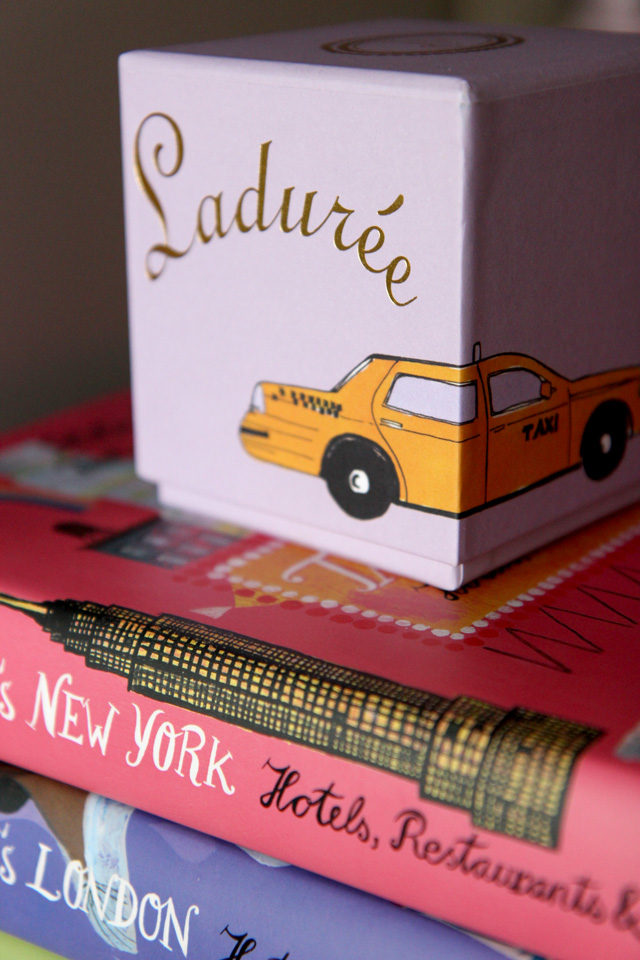 So cute from all angles. I'm such a sucker for little illustrations like these.
All of the city candles are so pretty – gorgeously colorful and with adorable packaging. Aside from my New York City candle, there's also
Paris
,
Tokyo
,
London
,
Singapore
, and
Rome
. What with the boxes being so nice, it's like two gifts in one! I also really love this little
candle topper
they sell. I think it's the perfect traditional, sort of opulent looking piece to contrast against more modern design elements.
photos by me