Ever since seeing Kate Singer's living room at last year's Hampton Designer Showhouse, I've been a huge fan (I think we stayed in that room for like, an hour, just taking in all of the details). So I was delighted to see her sitting room at the Kips Bay Showhouse this year, which was instantly recognizable as hers.
Kate Singer does such a great job of creating spaces that are upscale, but homey and comfortable; neutral and soothing, but never boring; and full of lovely details that become more and more apparent as you spend time in the space. In this kitchen-adjacent sitting room she employed shades of blue to great effect, pairing inky indigos with more washed out, faded-denim tones. She also employed touches of violet, loads of lovely linen, creamy neutrals, and subtle patterns to create a room that you never want to leave.
The art above the couch is full of amazing detail, and contains the blues and violets that are echoed throughout the space. I also really love the subtle detail on the couch – see how the back corner curves a bit? And of course, the single cushion is always preferable – the legs add a nice lightness as well. The worn rug reminds me of faded jeans…so good. 
Kate made the most of this little corner by creating a cozy dining nook that looks out onto the private back garden. 
Violet accessories.  
Kate Singer is a master of bookshelf styling – this looks effortlessly put-together. 
I love the faded blues.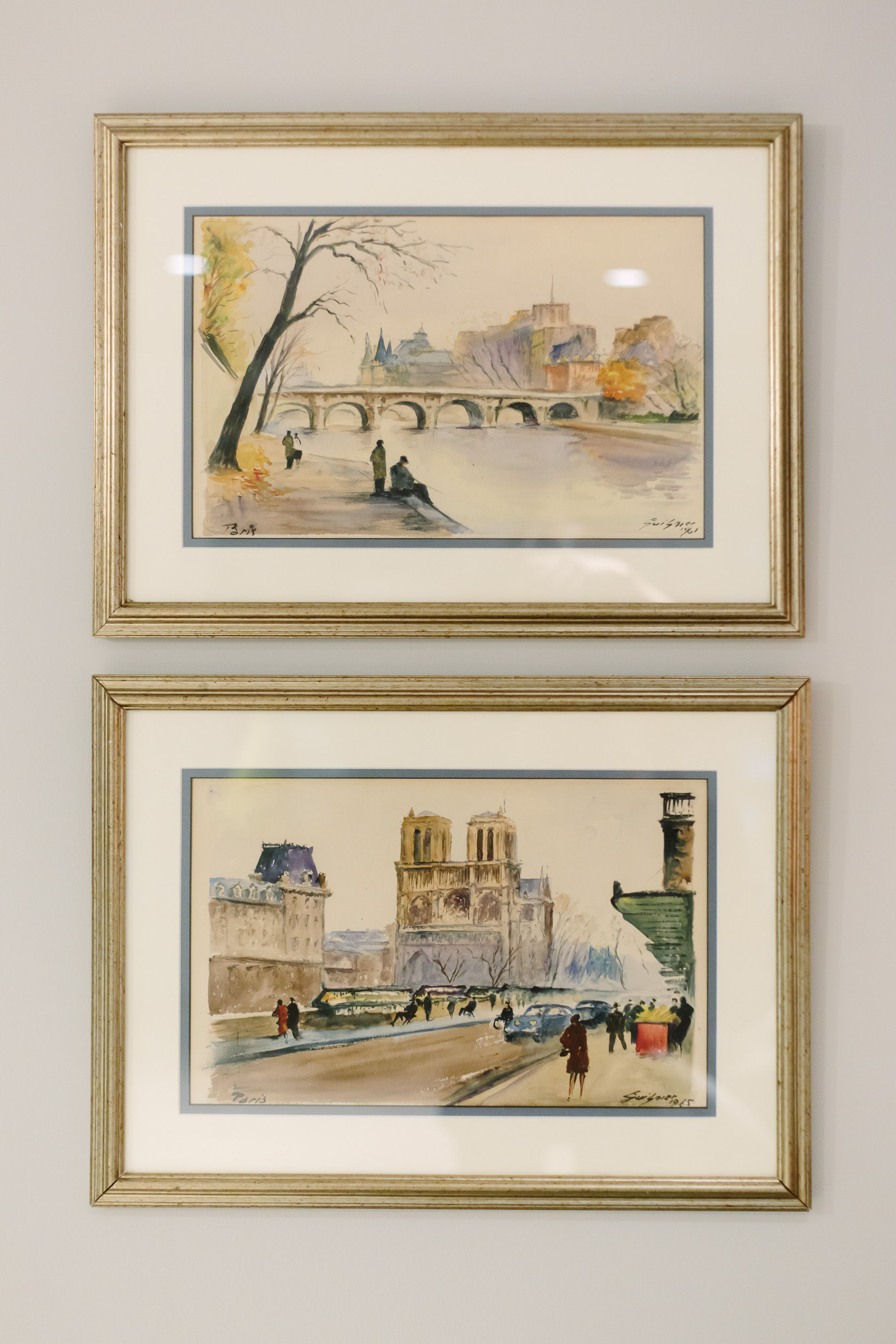 This fabric that she used on the window shades just slayed me. I absolutely love it! I found this pillow with a very similar look here.
The shades carried over to the kitchen, masterfully designed by Bakes and Kropp.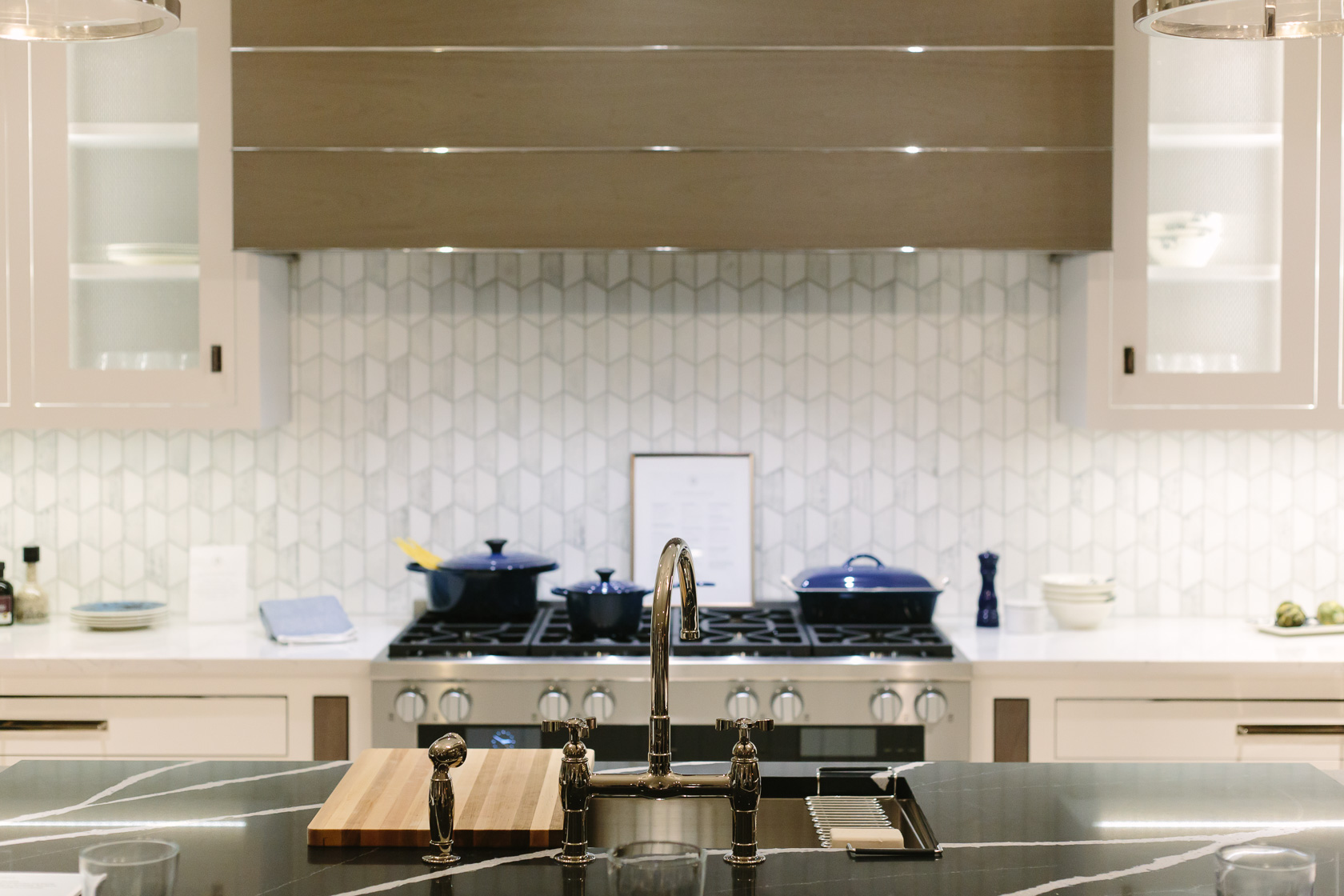 The 2017 Kips Bay Decorator Showhouse runs through June 1st – don't miss it!