How was everyone's weekend? I'm finally feeling like a human again after a whirlwind few weeks of packing, traveling to France, and then moving. I actually got out and about in the city, and it felt really good!
I'm pretty settled in in my new studio apartment and now I'm just working on getting organized and figuring out what will stay, what will go, and what I need to buy (the fun part). But today, I'm throwing it back – the final home tour of my studio apartment!
I moved into my studio when I got my first job after college, and I wound up staying for seven years. Whoa. Over time, the apartment was featured on The Everygirl, then Apartment Therapy, then Houzz, and finally Brit + Co., all of which I was really grateful for. I made a few changes after my last home tour on Brit + Co., so I'm excited to share the final iteration of my NYC studio apartment! I'm also selling a few items, so if anyone's local to NYC shoot me an email if you're interested or have any questions about sources.
My NYC Studio Apartment Home Tour:
Room divider: Ikea // Sofa: West Elm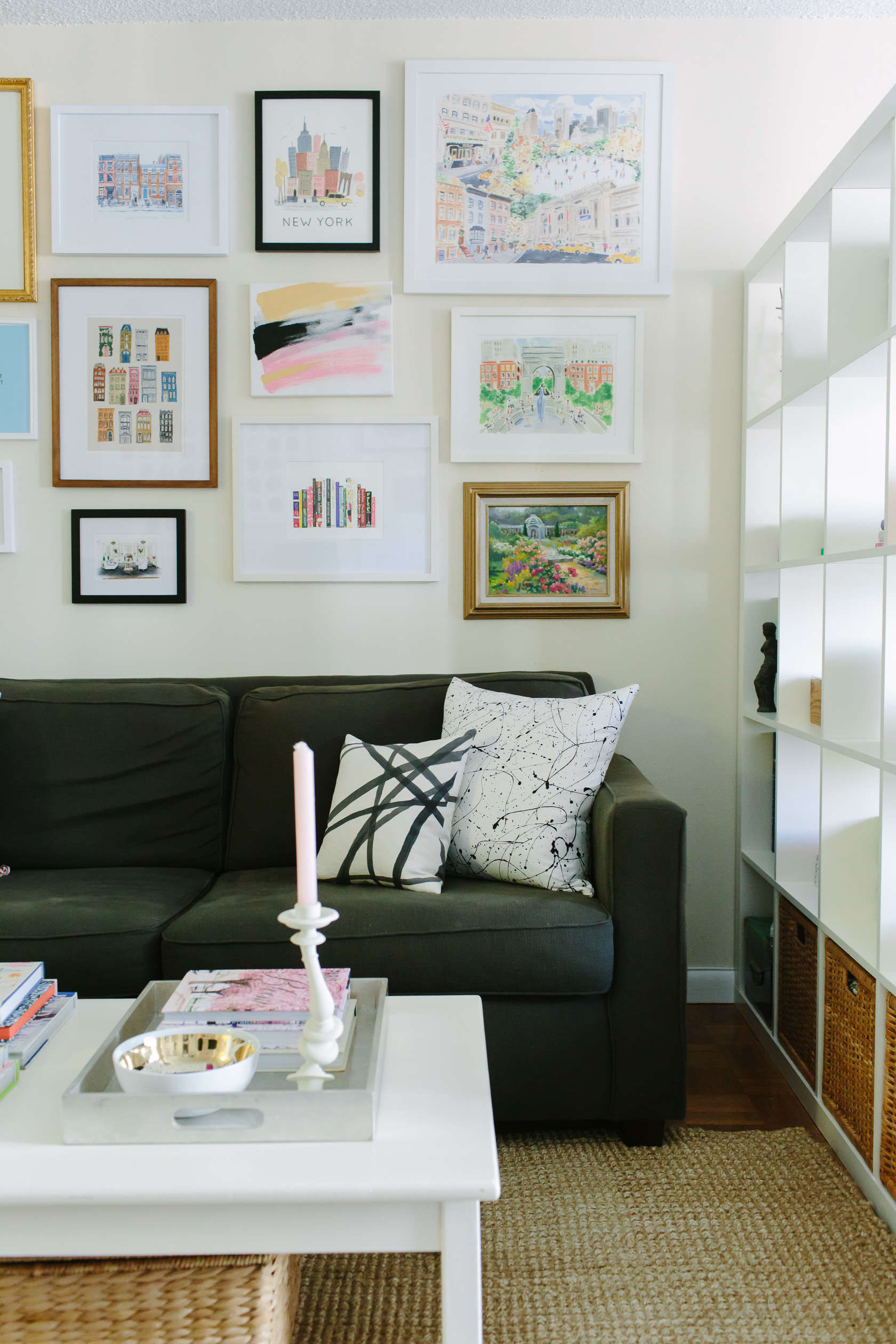 Rug: West Elm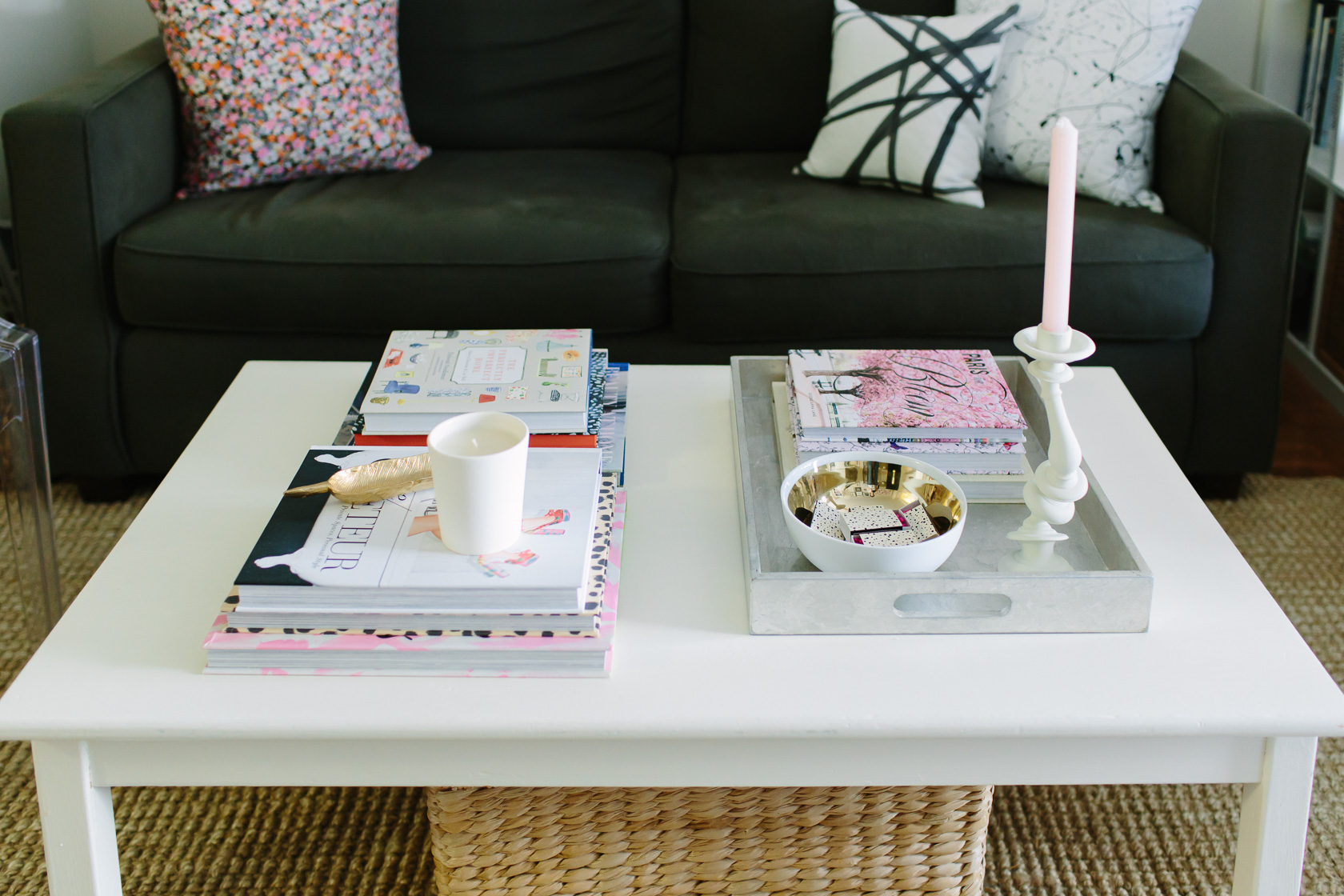 Coffee table: vintage
Desk: Pottery Barn
Lamp: old Nate Berkus // Dresser and desk chair: vintage // Painting: Made by Girl
Bookshelf: Ikea Hemnes
The Ikea Hemnes bookshelf was one of the bigger changes I made before I moved, and I really like it. I was debating between this one and the Billy (which I also like), but I went with this one because it has a little more detail – plus it's on legs which makes it feel a little lighter and less boxy than the Billy. I definitely recommend it if you're looking for a bookshelf that just lets the books take center stage.
Headboard: West Elm // Curtains: old Urban Outfitters // Swing Arm Wall Lamp // Art: Jessica Durrant (for sale) // Pyne Hollyhock Pillow: Arianna Belle // Blanket: Garnet Hill // Curtain panels: old Urban Outfitters (for sale)
Linen sheets: Eileen Fisher
Runner: Dwell Studio (for sale – shoot me an email if interested!) // Hooks (for sale)
Art: Caitlin McGauley
Console table: West Elm – no longer available (for sale).