As promised, today I've got the rest of my pictures from our time spent exploring Old San Juan in Puerto Rico. The colorful buildings were so charming and I had a great time wandering around with my camera. Word of advice if you are visiting Old San Juan – bring a wide-angle lens. Those streets are narrow!
We visited Castillo San Cristóbal, a fortress built by Spain over 150 years ago to protect their land holdings in Puerto Rico. Spain controlled Puerto Rico from 1508 – 1898 (when they ceded it to America in the Spanish-American War), and they built the fortress to help protect it from attacks carried out by the French, Dutch and English. Why were people attacking? Ships would sail from Europe to explore the New World (a 2 month journey), and Puerto Rico was one of the first places they encountered that was a perfect stop for food, shelter, and supplies – hence the reason it was so prone to attack and needed to be fortified along its coast.
Quick history: Columbus was the first from Europe to sight Puerto Rico in 1493, and then Ponce de Leon displaced the native Taino Indians and established a Spanish colony. Puerto Rico translates to "rich port," so named because it helped Spain protect all of the riches it was getting from the New World (gems, spices, gold, silver, and more, from Central and South America).
The fort was really cool to explore – there's a system of tunnels, sentry boxes overlooking the ocean, a well for water, even an observation post used during WWII, and of course beautiful views of the water. I'd recommend checking it out if you're in San Juan – and make sure you wear your sunscreen, because it's all wide open to the sun!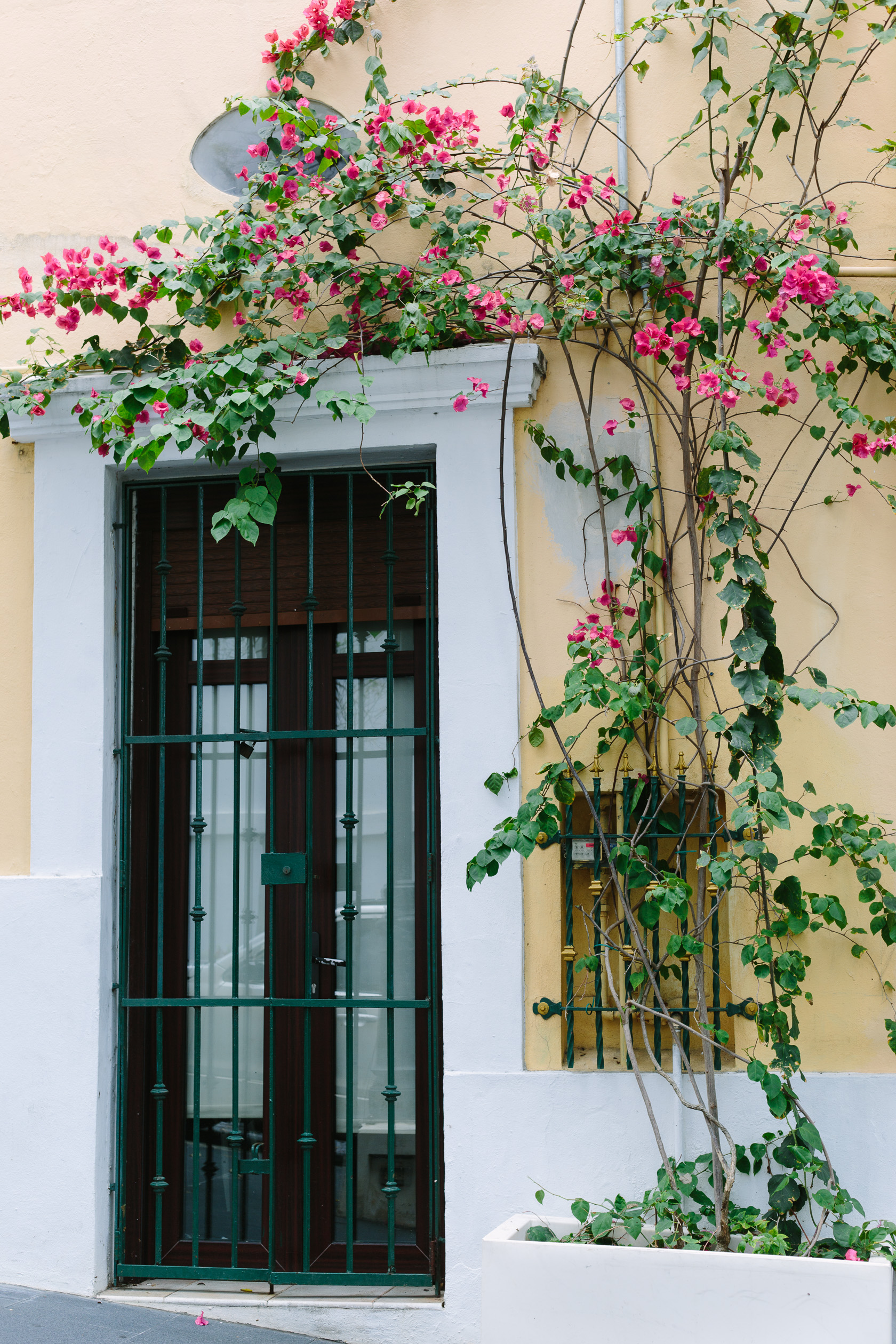 PS – I've added a few of these Puerto Rico prints to the Etsy shop!