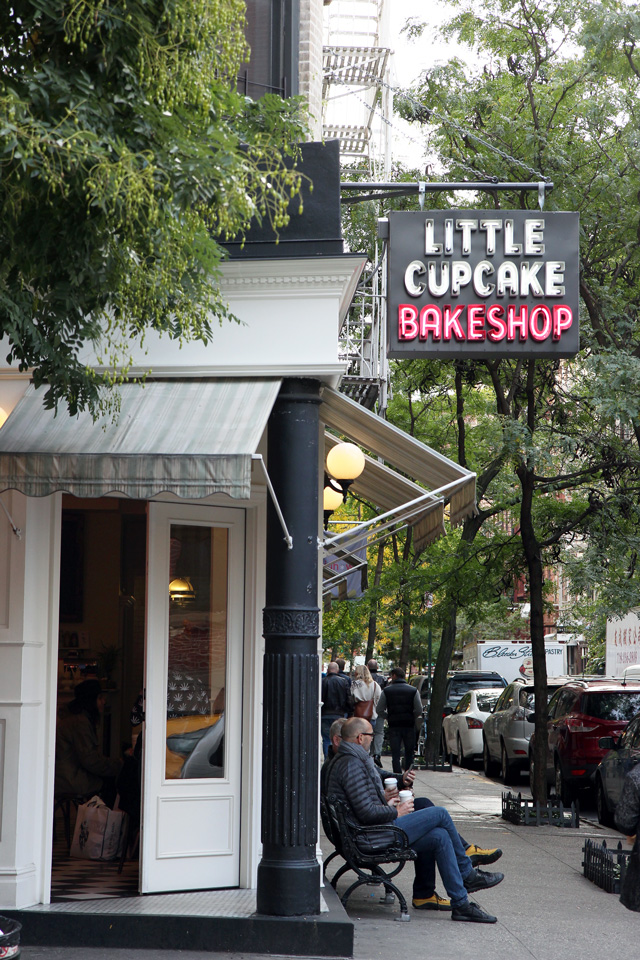 I found some gems in this list of 48 Things I Know for Sure written by Sandra Bienkowski.
Instacart, a service which offers delivery from Whole Foods and Fairway, has become my favorite thing in the world. My nearest Whole Foods is about fifteen blocks away – which is fine on the way there, it's just walking back with a heavy bag of groceries breaking my shoulder that poses the problem. There have definitely been times where I've had to stop every few blocks to put my bag down because I thought I was going to die…then there were the times I did it in blinding snow, or insane heat and humidity (in which case a trip to the grocery store necessitates a shower – ugh). Never again! I still shop in person sometimes when it's convenient, but Instacart just makes it so easy to get the essentials that I need on a weekly basis without adding a broken arm to the mix. If you live in a city (and therefore are probably grocery shopping sans car), Instacart is a real lifesaver.
There's a pastry shop in the West Village where they're baking up delicious merveiulleux, little meringue-and-cream confections from France that I (sadly) have never tasted. Must. Go. Immediately.
Remember when I wrote about Fishs Eddy for my NYC Guide? Love that place. Well, the son of the owners has launched a new venture – an art gallery connected to the store.
The lovely Sarah Sarna was sweet enough to feature me on her blog yesterday! Check out the interview here.
After being invited to Sotheby's and realizing that I had absolutely nothing to wear to a place like that, I realized that I should probably invest in a few pairs of nice pants (that aren't jeans). Not easy to find! So far I've ordered this cute patterned pair from Nordstrom, which I'm not quite sure about (do they look like pajamas?), and this drapey pair, which I have higher hopes for (but are they okay to wear with flats?) Also going to try these drapey black ones from Banana, so we'll see what happens! Fingers crossed.
Nerd alert: my Dad and I are having a little book club of sorts. I was looking for a new audiobook and he suggested the book he's currently reading, so we're both working our way through it at the same time. So far, we both love it! Full review to come.
What are you all up to this weekend? I'm taking a Parisian Baguette class at the International Culinary Center in Soho (so excited!), and getting ramen with a friend on Sunday (obsessed). Hope you all have a great one!
photo by me