Quarantine sucks, but for me the one good thing has been that it's helped me to finally start catching up on my reading goals. I set a goal to read 100 books this year and based on my progress, that was looking pretty laughable in the beginning of March…but now I'm only 9 books behind so: progress! Goodreads helpfully keeps you on track (or shames you for being so off track) by keeping a running list of where you are with your goal. With all the downtime this month when I'm not at work I managed to read/listen to 9 books, and really liked almost all of them.
I also wanted to let you know that I've linked to most of these books using affiliate links through bookshop.org, which is a great alternative to Amazon that shares all of their profits with independent bookstores. So far they've raised over a million dollars for small bookshops, which is awesome! Realistically I also still do some shopping on Amazon and I know you guys do too, so where the book wasn't available at bookshop.org I've linked to Amazon. Also I'm currently working on a separate book page for the blog, where I'll keep a running list (with quick reviews) of everything I'm reading – if you have any requests of what you'd like to see on there, let me know!
Open Book
I listened to Jessica Simpson's audiobook because I kept hearing so much about it, and it was really, really good! You definitely don't need to be a fan of Jessica's to enjoy it either – I was totally neutral and never closely followed her career or watched Newlyweds or anything, but still found myself completely invested in her story. Jessica talks candidly about her issues with alcohol, her marriage to and subsequent divorce from Nick Lachey, her career, the media scrutiny about her weight, her relationship with John Mayer, and more. The book is well paced and the more I think about it, the more I liked it and her. You come away from it feeling like she really opened up, and didn't sugarcoat her own flaws and struggles. I listened to this one on audio which I think is the best way to consume a celebrity memoir – it's always cool to hear them read it.
Beach Read
This was a fun rom-com that takes place in a small lakeside town during the summer, centering around two writers – January writes romances with happy endings, while Gus writes your typical "serious" male literature. Both are struggling to get their next books written, and they wind up challenging one another to write in the other's genre. It's a fun enemies-to-lovers romance that also hits on some more serious topics, which made it a little more surprising than what you might be expecting from a rom-com called Beach Read! I liked the two main characters and the way their relationship developed, and also appreciated the subplots involving individual issues each character is dealing with.
The Unhoneymooners
I liked Beach Read so decided another rom-com was in order, and I'd heard a lot about Christina Lauren (they're actually a writing duo), so figured I'd give them a try. This was another really fun book which also has that enemies-to-lovers trope. Olive's sister is getting married. When the bride, groom, and pretty much everyone in attendance wind up sick with a serious bout of food poisoning, Olive finds herself heading out to Hawaii on her sister's honeymoon (can't let it go to waste) with the only other person who was spared – the groom's brother Ethan…who just happens to be her sworn enemy. What can I say? It's just plain fun! The chemistry between the two main characters was great, the Maui setting made me want to hop on a plane (sigh), and I liked the way you got to see them getting to know each other in a new way. Overall, a perfect fast beach (or quarantine!) read.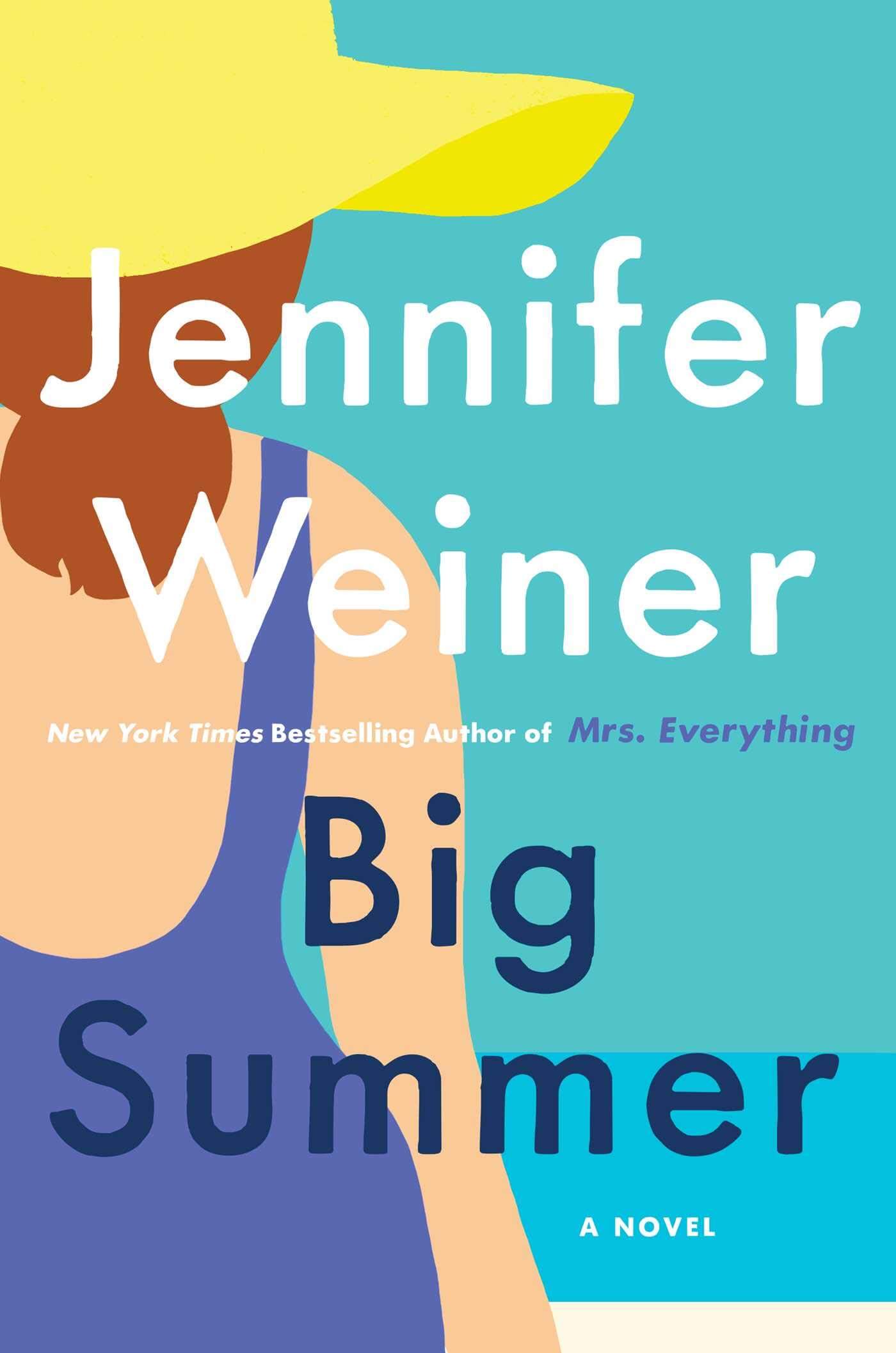 Big Summer
Big Summer follows Daphne, a plus-size social media influencer who is shocked when her ex-high school bestie begs her to be the maid-of-honor at her wedding. Hoping that her friend has changed and wants to make amends, Daphne heads to Cape Cod for the nuptials…but finds that this wedding weekend may be way more than she bargained for. This book kind of reminded me of what I imagine an episode of Gossip Girl might be like, between the Cape Cod wedding, the Upper East Side setting, and the rich-people-behaving-badly. It started as one thing and kind of went in a direction I wasn't expecting – which was a good thing! I was really interested in seeing how it would all pan out, and I thought the social media influencer aspect was fun and current. Overall really liked this one too!
Severance
Severance centers around a young woman living in Manhattan when a pandemic hits – timely! I read somewhere that a lot of people are returning to books like this as we live through corona, and that's why I found myself picking it up after having it on my radar for quite a while. I guess there's something about living through something that previously only seemed to happen in books or movies that makes you want to explore those pieces of culture suddenly. I wound up really liking it. The book captured something sort of haunting and melancholy about the city emptying out, and it just felt kind of atmospheric – I could see what the author was describing in my minds eye and I almost felt like I was there with the main character during many parts (and not just because we're kind of living it!). I feel like this could be a good book club pick because I'd be curious to hear what different people take away from it.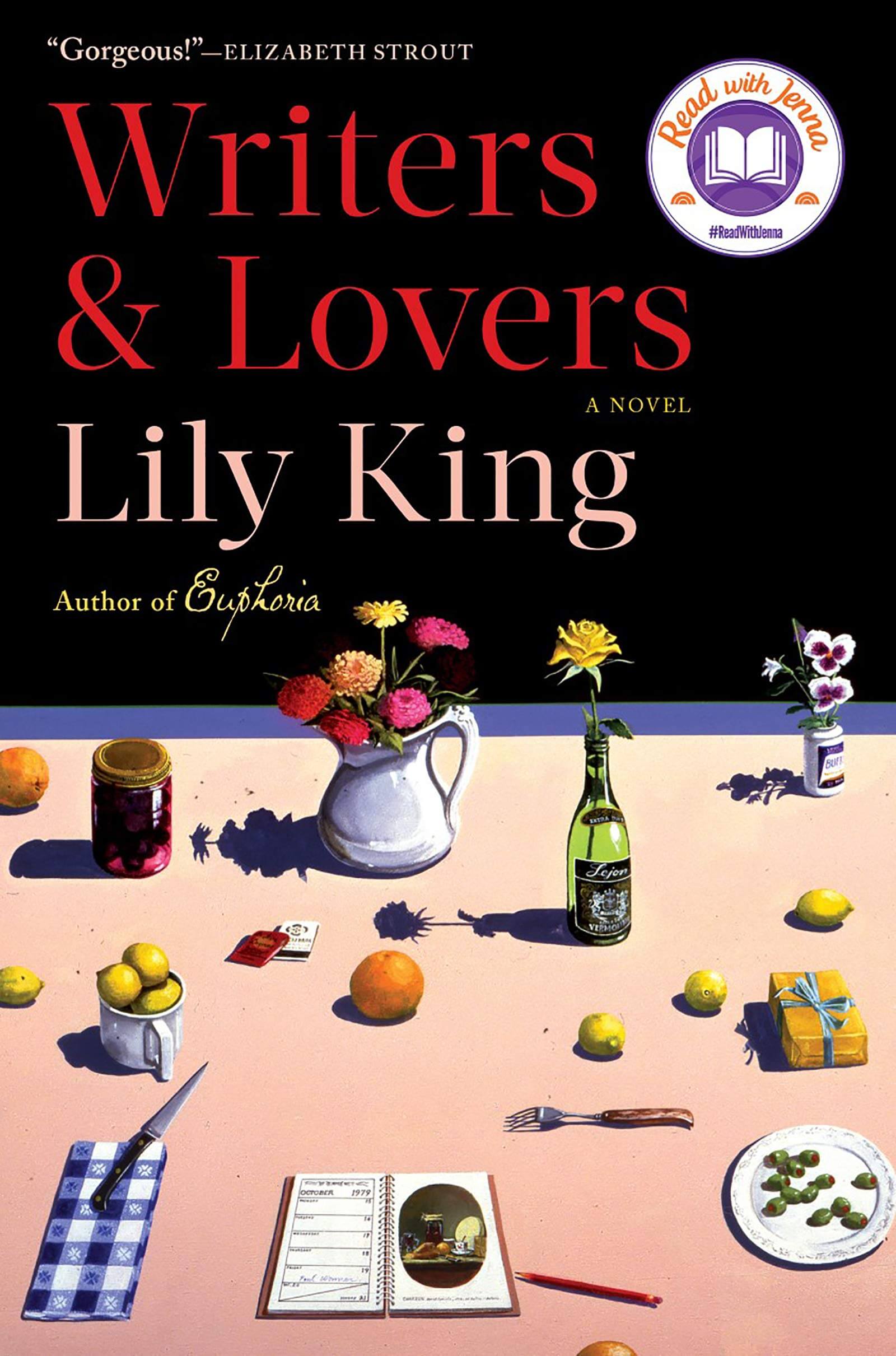 Writers and Lovers
Writers and Lovers follows Casey, a 31 year old writer trying to finish her novel while working as a waitress. She's dealing with the recent death of her mother, navigating new relationships in the wake of a recent heartbreak, and struggling to keep her head above water financially as student loan debt looms over her head. I loved this book. The writing was amazing and Lily King really brings the scenes and characters to life. I felt like it was a good mix of plot and beautiful writing, where ordinary everyday things are explored and talked about in such a way that they become compelling or poignant. The scenes of Casey working in the restaurant were so true to life that I was practically having traumatic flashbacks to my years of waitressing. The book explores loss, creativity, and fulfillment while also involving you so deeply in Casey's story that you don't want to put it down. I didn't want this book to end and highly recommend it!
Death in the Family
Death in the Family was a great locked door, Agatha Christie-esque mystery. Detective Shana Merchant and her partner Tim are called to an isolated private island in upstate New York during a huge storm. A member of the well-to-do Sinclair family has gone missing, leaving only a trail of blood for evidence…and now, with no way off the island and a cast of characters all seemingly with something to hide, Shana and Tim are left to figure out what's going on. I thought this had good character development and was a great mix of police procedural, psychological thriller and murder mystery. It was exactly the kind of thing I like – very Knives Out/ Clue. It centered around this wealthy family that seems perfect on the surface, but when you peel back a few layers, secrets and hidden grievances start tumbling out. The author also incorporated a backstory with Shana that allowed you to feel invested in her as a character, so I would definitely read another Shana Merchant mystery if the author turns this into a series.
In Five Years
In Five Years follows Dannie Shapiro, a young lawyer in Manhattan who has the next five years of her life perfectly planned out – she'll be married to her current boyfriend, living in Gramercy Park, and moving up the ranks at her law firm. It's all going according to plan, until one night when she falls asleep and has a vision of herself five years in the future, living in an apartment she's never been in with a man she doesn't know. The rest of the book follows Dannie as she tries to understand how she comes to wind up in circumstances that vary so wildly from the path she has laid out for herself. I liked this one and wanted to keep reading to see what was going to happen, but didn't get as emotionally invested in it as I know a lot of other people did. I listened to an interview with the author and she said she really wanted to explore fate versus free will with this book, which I thought was interesting. Side note – one of my new favorite bookish podcasts is discussing it for their next episode so I'll be really interested to hear their take on it!
Josh and Hazel's Guide to Not Dating
I really liked everything I read this month, except for this one. Maybe I just need a break from rom-coms/chick lit? As the title might suggest, this was about a girl named Hazel and a guy named Josh who are very clearly into each other, but they don't date. That was pretty much what annoyed me about it – there was no reason for them not to be together. Usually in these types of books there's at least a somewhat plausible reason for the two not to date, otherwise where's the tension, right? But here it was like, they weren't lifelong friends who didn't want to ruin the friendship, they weren't enemies…they liked each other and were attracted to one another…and even kind of said it a few times?…but still didn't date? There were so many times where if one of them just communicated for two seconds, everything would have been resolved, but since that wouldn't serve the plot, they didn't. It was annoying to me, but I may be in the minority as this has a 4 star rating on Goodreads!