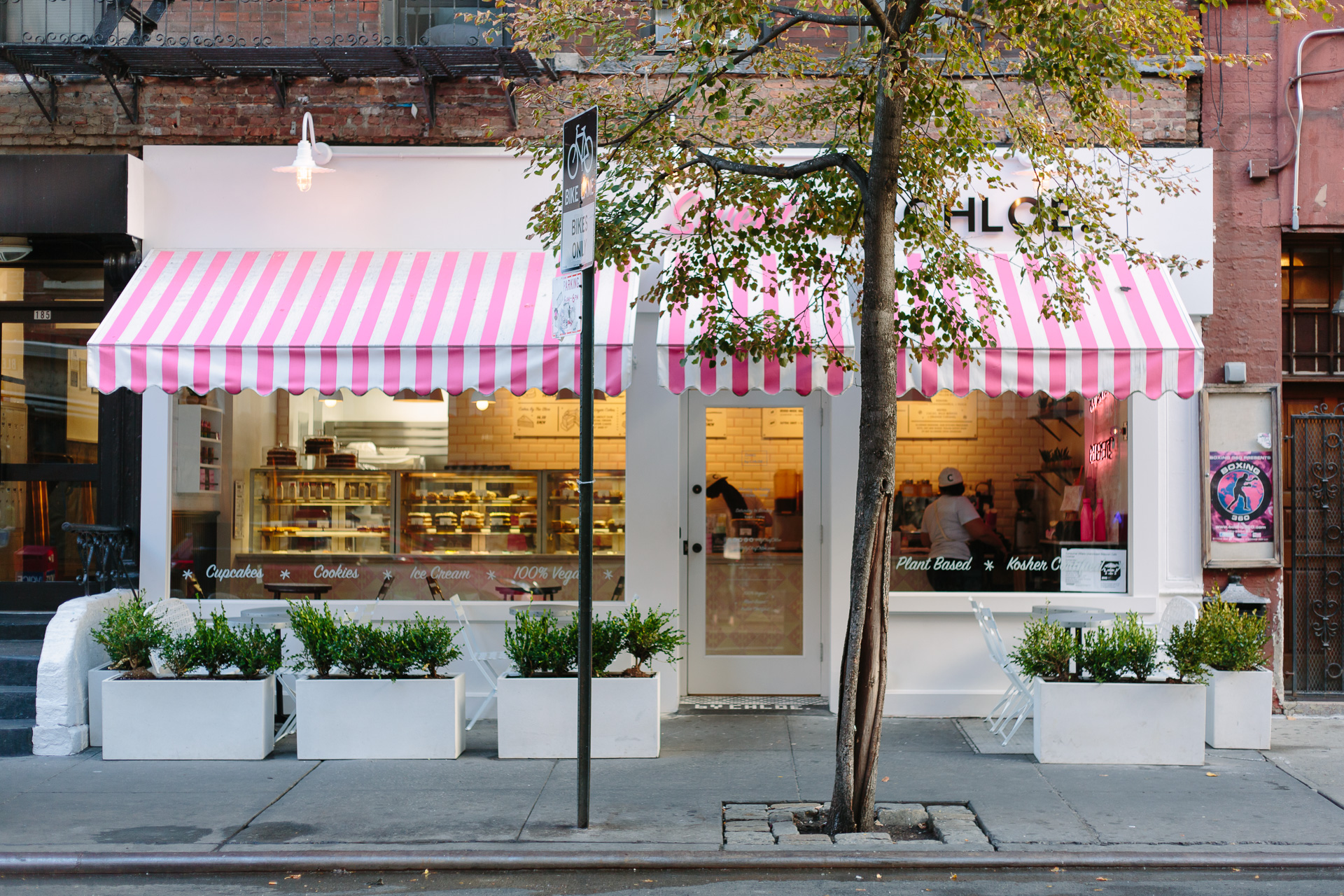 You guys may remember when I effusively raved about the healthy, delicious offerings and charming branding at vegan eatery by Chloe, in the West Village. It's seriously just the cutest place, and any restaurant that can get me into vegan food – well, let's just say that's quite the culinary feat! So if you take that, turn into a bakery, and make everything pink – what you get is Sweets by Chloe, the newest venture from the creative and talented mind of Chef Chloe Coscarelli. Considering my love of both sweets and all things pink, I think you can imagine my excitement when I realized that this place was finally open. I'm really excited to share this spot with you guys today!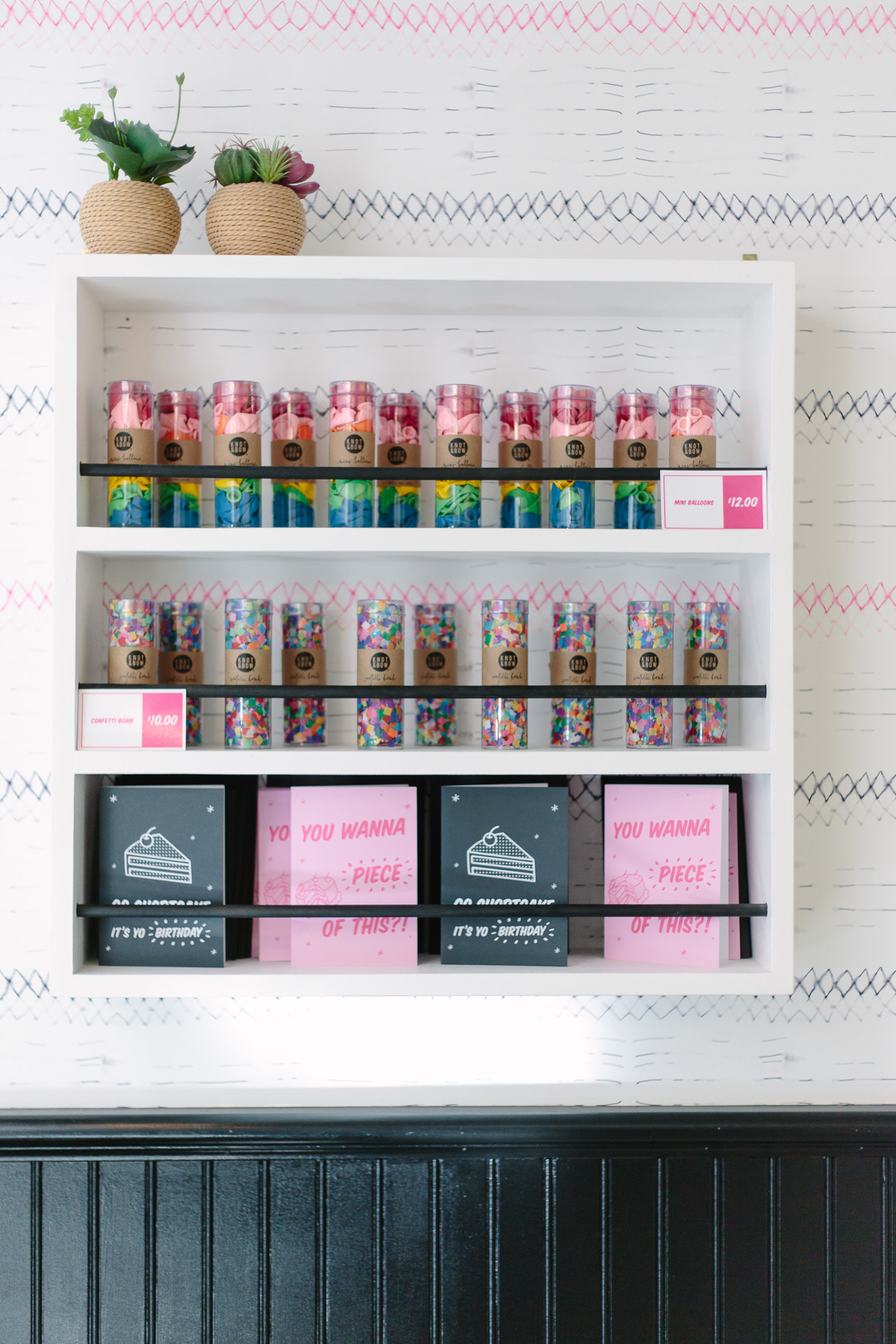 Can you even with these hot pink coffee cups? Because I really cannot.
Look at that pretty tile! Love it.
Prettiest pastry case ever.
Strawberry almond milk…and they also have chocolate and vanilla.
Rainbow of pastries…and I love the "naked cakes."
Pink grout on the subway tile – love these little details.
And I mean, really, those little illustrations? They're just. Too. Cute.
The milk options (almond, hemp, coconut) are in those hot pink S'well bottles…so cute (hmm how many times can I use the word "cute" in this post?).
Adorable napkins!
The chocolate cupcake was so thick and fudgy…delicious.
Are you having pink overload at this point? I really and truly am not.
Classic black and white cookie, but vegan.
Vanilla almond milk – tastes like a vanilla milkshake. Yum.
Coconut cupcake.
I think the key with vegan sweets is to not expect them to be a carbon copy of regular sweets. They have different ingredients obviously – no eggs, no butter…and they taste different as a result, so you have to see them as their own thing. And they're really good! My favorite was the chocolate cupcake, and as I mentioned in my first by Chloe post, the Chlostess cupcake remains a favorite.
Have you guys ever had (or made) vegan sweets?
Sweets by Chloe
185 Bleeker Street
Open M-F 7:30AM-11PM, Sat and Sun 9AM-11PM
PS – if you're looking for more sweets spots in New York City, you can find my favorites in the NYC Guide!
photography by Jacqueline Clair