Today I've got more of the Upper East Side's festive and fun holiday decorations. This year I've noticed a lot of that type of garland above, with the brown and green leaves (in wreath form as well), which my mom informs me is called magnolia. I didn't notice it as much last year, and I'm definitely a fan – I think it's a very classy Christmas look. Read on for the rest…and don't forget to see Part I from yesterday!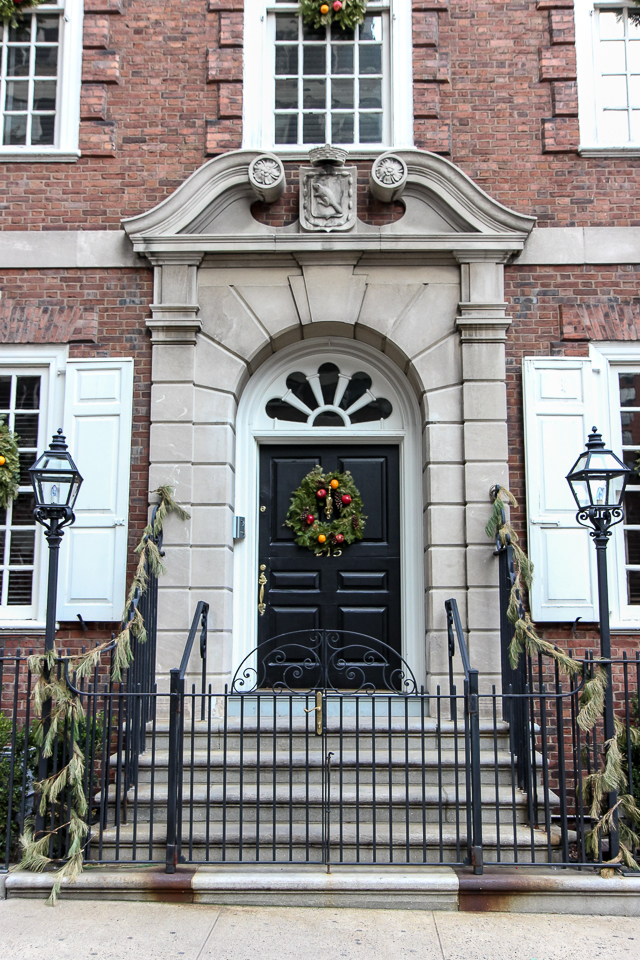 Click through to read the rest of the post…
The Ralph Lauren Mansion on Fifth Avenue – his flagship in NYC (he has like, five stores on Fifth. NBD).
The Ladurée Cocoa Kiosk pop-up at The Mark Hotel (see, they have the magnolia garland!)
Remember this from last year? It's back!
The only thing I always think is such a shame while taking these photos is that I can't really capture the twinkly lights (unless I blur the focus), which is half of what makes these decorations so magical. Maybe next year I'll be really motivated and take night pictures with a tripod, so you can really see those lights sparkle!
photos by me