On Saturday my friend Lauren and I went to a Southern baking class at Haven's Kitchen, where we learned to make Southern biscuits, pie dough from scratch, and delicious peach hand pies with instructor and famed pastry chef Lisa Donovan. It was a great class and also a great excuse to snap some shots of Haven's Kitchen, which is a really cool place that I've been wanting to feature on the blog for a while. Located on West 17th Street between 6th and 7th avenues, Haven's Kitchen is a combination coffee shop, event space, cooking school, and retail space that offers delicious food and drinks along with wonderful products to peruse like packages of homemade granola, Bellocq tea, and much more. You can enjoy a bite to eat and a drink in the front, which is charmingly rustic with wooden tables and subway tile, take a cooking class in the kitchen like we did, or contact them about holding a celebration in their event space upstairs, where they do private events of all sorts. Overall it's a charming, and unique space that any food lover would adore…read on to take a peek inside! 
How cool is that jam jar light fixture??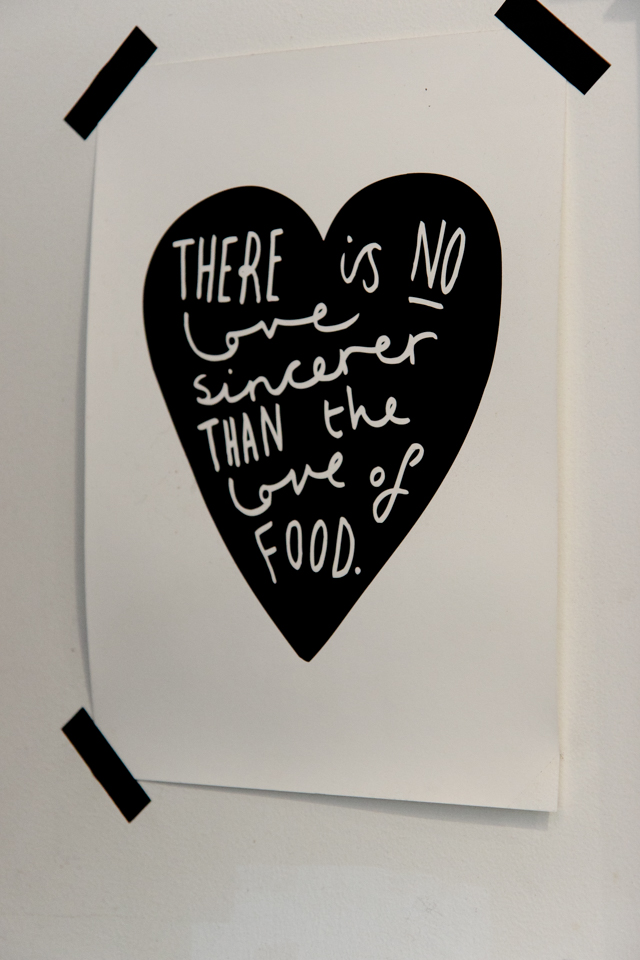 So much subway tile everywhere! It gives the shop such a wonderful look.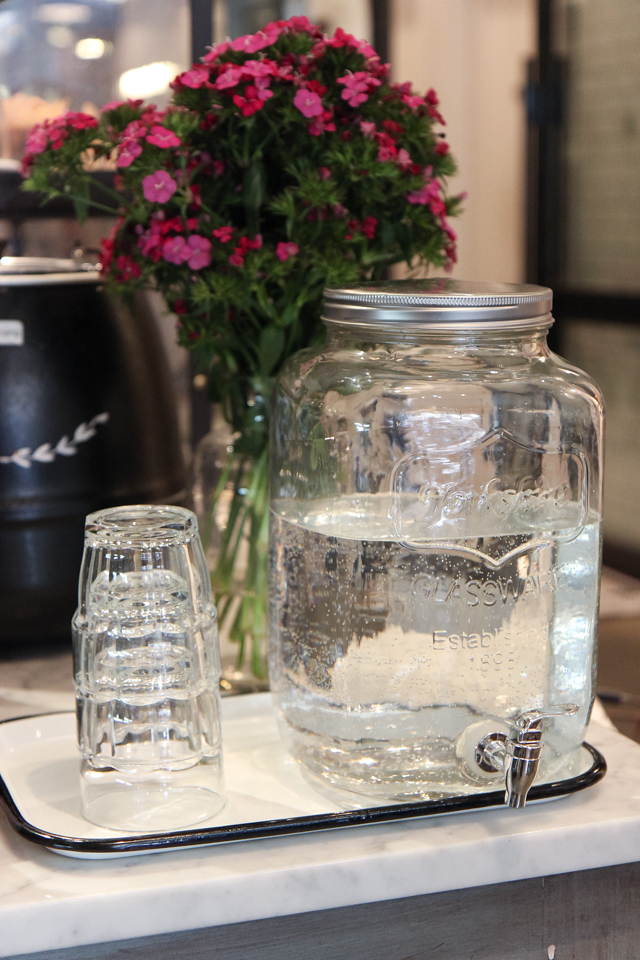 After our class, we sat down at their rustic wooden table for a lunch of kale salad, freshly sliced ham, and the biscuits we'd baked, along with glasses of rosé and our peach hand pies for dessert! It was so lovely – you can see a shot of the table on my Instagram.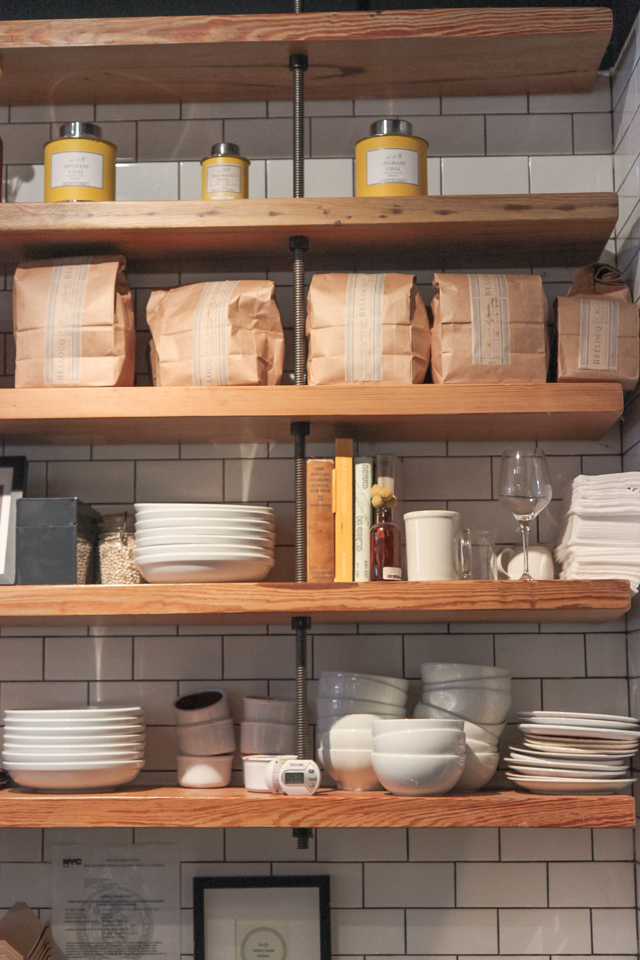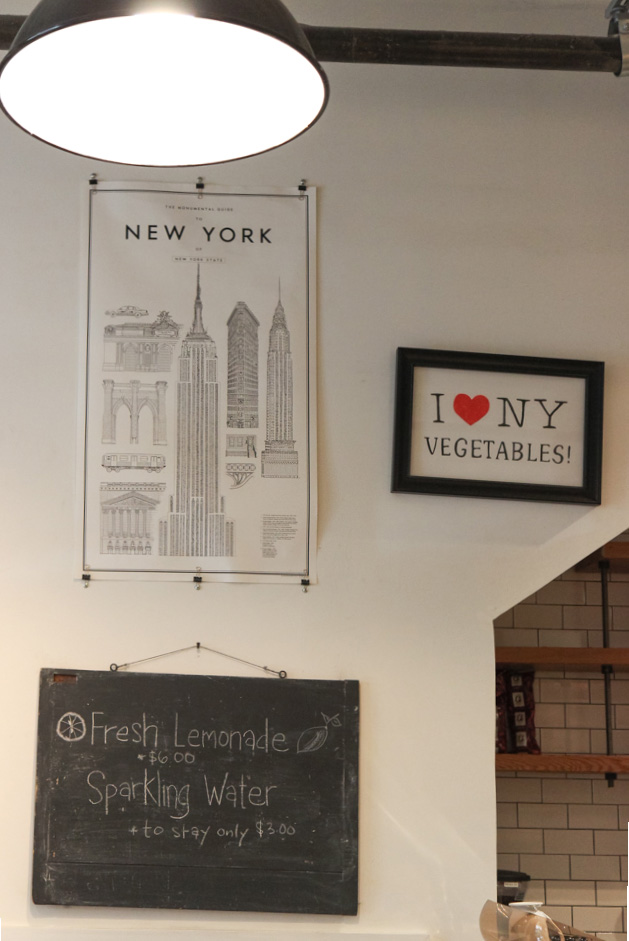 It's no surprise that Haven's Kitchen is so stylish, seeing as it's run by Ali Cayne, whose home you may remember from her feature in Domino mag a few issues ago (it's stunning and you've definitely seen it all over Pinterest). If you're in NYC I definitely recommend taking a class or stopping in to get a bite – that kale salad is delicious!
Haven's Kitchen
109 West 17th Street (between 6th and 7th avenues)
Cafe hours:
Monday-Friday 8AM-7PM
Saturdays 9AM-7PM (Summer Saturdays start July 11: 10AM-4PM)
Closed on Sunday
photos by me