Happy New Year! Continuing with some Paris photos today, and I also wanted to share a few details of the food tour we took in Montmartre, in case any of you are planning trips yourself.

So, as mentioned above, we took a food tour through Montmartre on our first full day in Paris, which was really fun and also a great way to explore the neighborhood. Our guide was super knowledgable and funny. He gave us a quick overview of the history of the city, which was great, and then the tour focused a lot on how food intersects with French culture, along with how to tell the genuine, authentic places from the crappy tourist traps (various seals and accolades and keywords to look for, among other things). The tour was heavily focused on cheeses and meats, which is really not my thing, but we did visit an amazing chocolatier and amazing macaron shop, which made me totally happy. There was also lots of great wine so overall, really fun but especially great if you're into cheese and meats.
Here we are with our tour guide and a random Parisian who kind of hilariously photobombed us :).

The view from the Sacre-Coeur in Montmartre. 
This cracked me up when we came across it because I knew it from Instagram – have you guys seen this? Where if you take a picture of this and edit the line of the grass to be straight, it looks like the building is leaning over? My friends were like "what are you talking about," but I figured some of you might know!
After our food tour we wandered around Montmartre a little bit, and on my way back to our hotel I went to the Palais-Royal – more from there on Wednesday.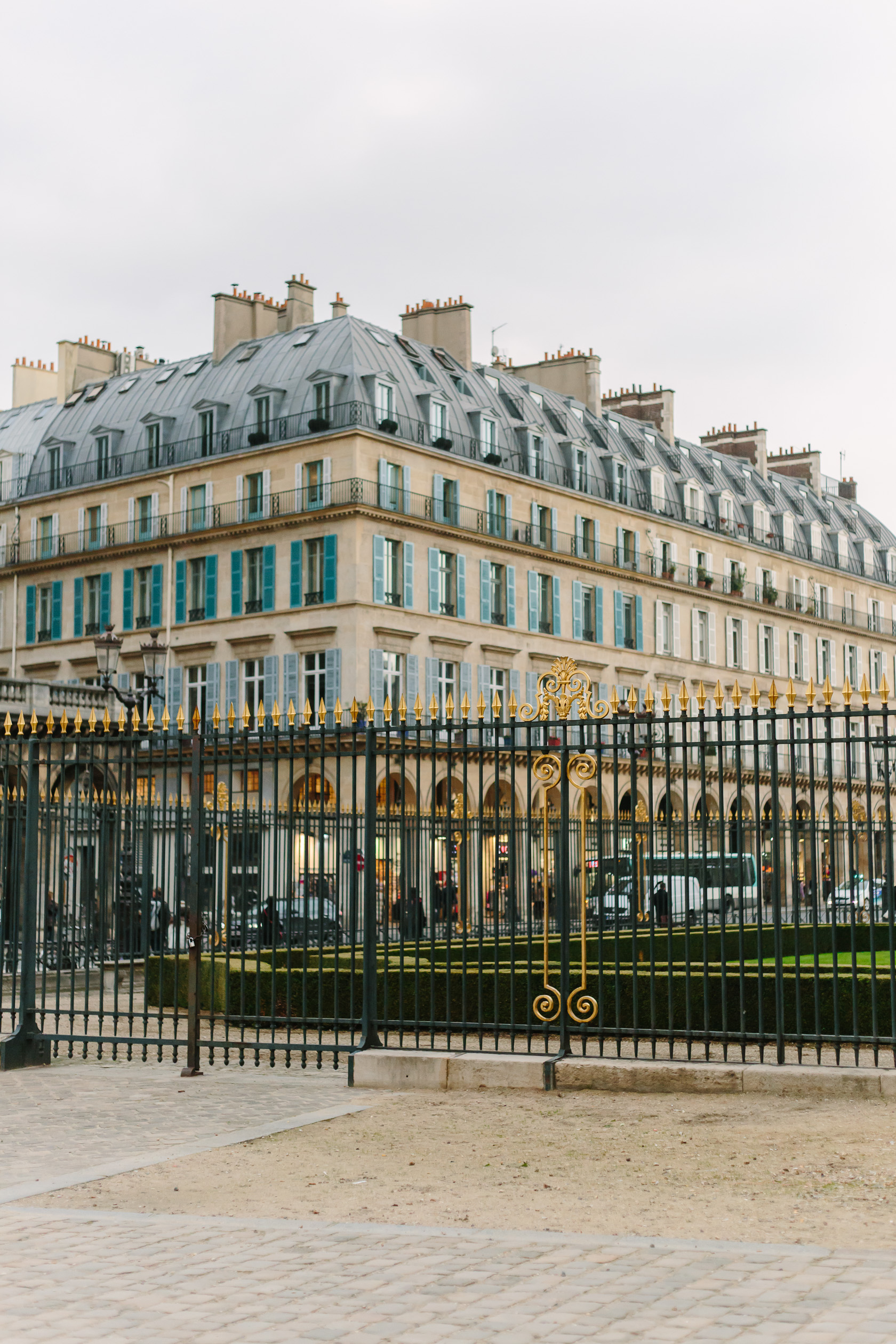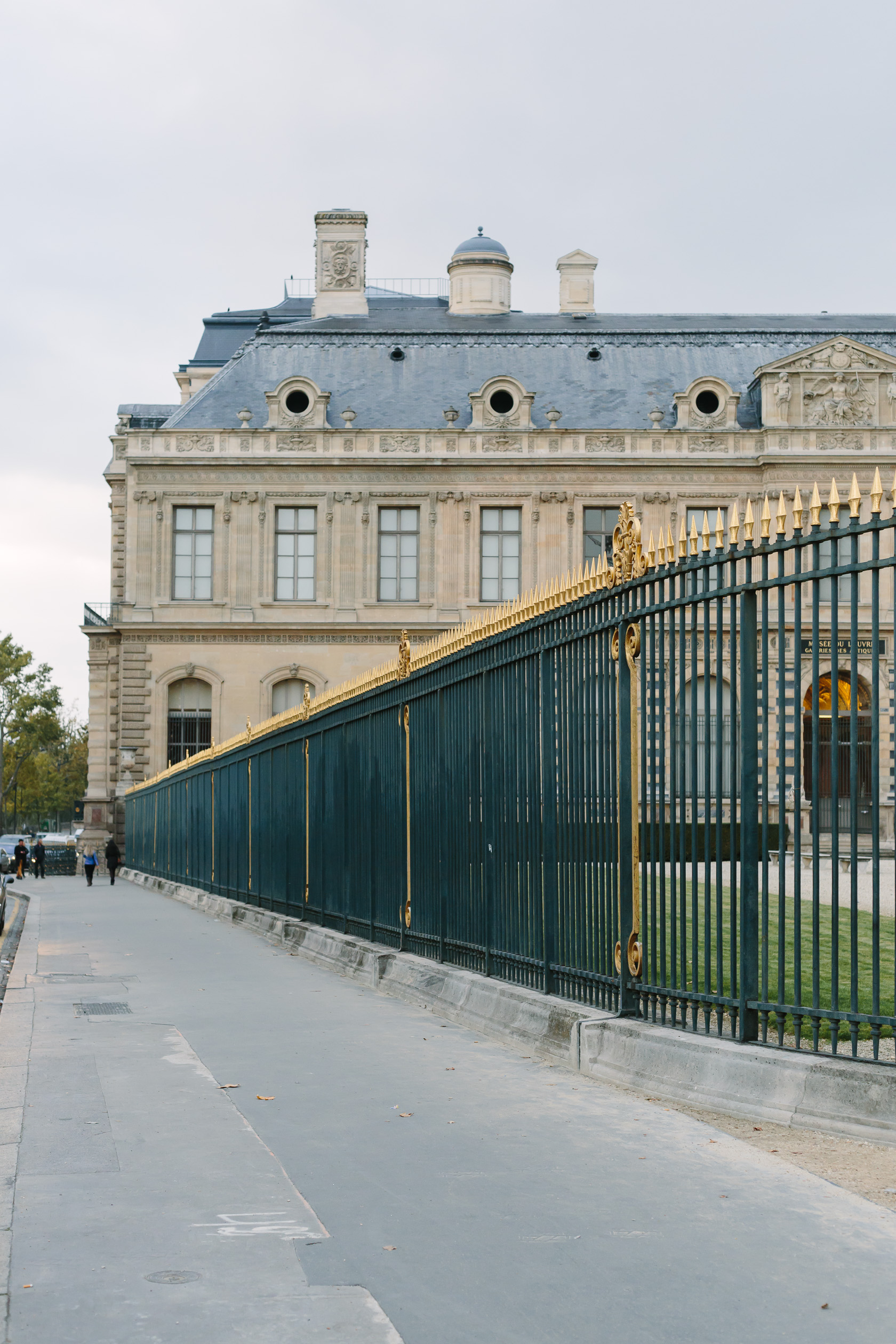 And finally, evening along the Seine.
photography by Jacqueline Clair