Due to the flooding in South Carolina, my family and I had to reschedule our Charleston trip for next spring. Instead, we decided to head out to Montauk and spend a few days at Gurney's Resort and Seawater Spa. Autumn is definitely an unusual time to visit Eastern Long Island, but it turned out to be such a lovely trip. It was great to go out there in the off-season because – no crowds! Plus it was just as beautiful and scenic as it is during busier months, with the leaves just starting to change and the crisp touch of fall in the air. Gurneys was great – highlights included the amazing spa that we took full advantage of, plus incredible oceanfront views from the rooms. We took some time to venture out and explore the charming towns of East Hampton and Sag Harbor a bit as well. 
The Ralph Lauren store in East Hampton.
Little hidden gardens.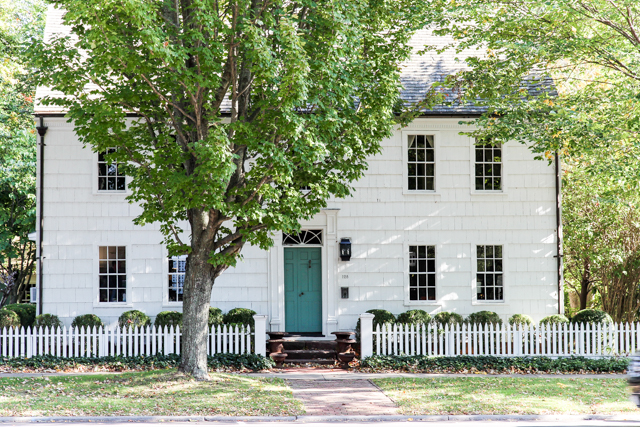 A sunken garden outside a little thrift shop.
This was my first time visiting a spa and I got my first ever massage and facial – blissful.
The view from our corner terrace, looking towards the rest of the hotel.
Wish we were still there!
photos by me