Excited to finally be sharing some Paris photos! Ahh, Paris. Overall I was just blown away by the beauty of the city. I mean, we all know how beautiful it is…but seeing it in person was unreal. It almost looked like a movie…every street was just what you picture in your mind when you think "Paris," and around every corner there was another amazing piece of architecture or incredible statue. I honestly can't believe people just live there, but then I guess maybe some people feel that way about New York City!
As I mentioned, our hotel in Paris was a little weird but the location (Sant Michel/the 6th arrondissement/ the Latin Quarter) couldn't have been better – mainly (to me), because it was steps from the Jardin du Luxembourg. We arrived in the city after dark and passed by the gardens on our way to the hotel, and I was positively itching to get in there with my camera! So naturally I woke up at the crack of dawn the next day and strolled right over to enjoy a quiet, gray morning snapping photos.
The Jardin du Luxembourg (also known as the Luxembourg Gardens) began to be created in 1611 by Marie de Medici, the widow of Henry IV (I'm getting all of this from Wikipedia, by the way). She wanted to build a palace that evoked the Pitti Palace of her native Florence, and since that time obviously a lot has been added and changed, but how cool is that? It's so OLD! Living here in the US, where nothing is nearly that old, it's just fascinating to visit a place that has so much history. I mean there I am, snapping pictures, people are jogging, eating breakfast…and it's like, this could be in the Met! It's mind-blowing. So much of the time I spent in Paris I was thinking that it was like walking through the Met…like a city that is an art museum.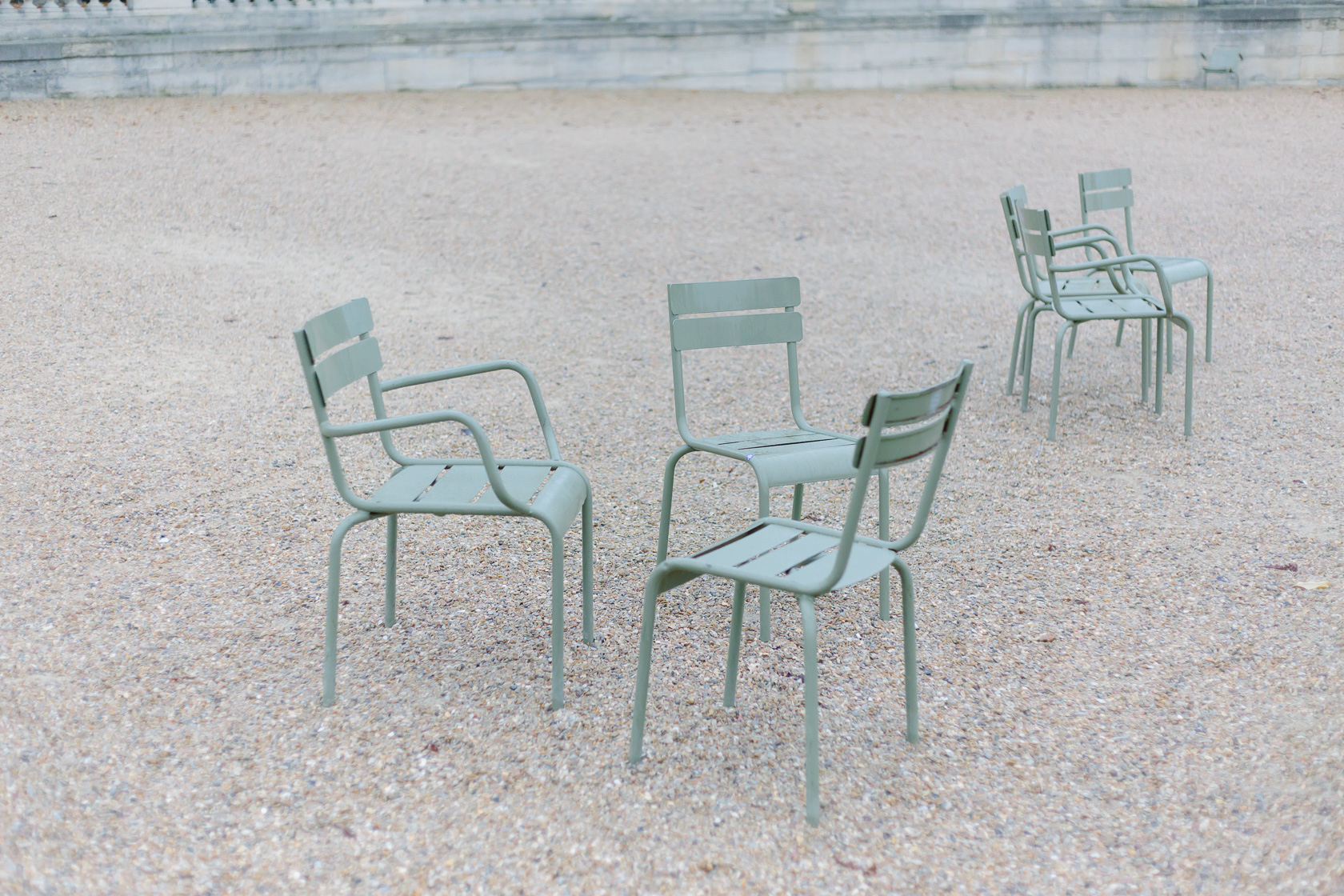 One thing I certainly noticed in Paris – they like their allées! 
The garden contains over a hundred statues, monuments, and fountains! I certainly didn't get to see them all. 
The Medici Fountain – built in 1630 by Marie de Medici.
More Paris photos to come soon!
photography by Jacqueline Clair