I've got two words for you today: Boozy. Cupcakes. Need I say more?
Ok, probably not, but I will. There are lots of cupcake shops in the city, but Prohibition Bakery, with their booze-infused cupcakes, may just be the most unique one that I've found so far. Pick your poison…with flavors such as Hot Buttered Rum, Sangria, White Russian, and Car Bomb, at Prohibition Bakery you're sure to find something to satisfy both your sweet tooth, and your craving for a stiff drink. Read on to learn more…
Apropos of its name, Prohibition Bakery has a slight 20s-era, speakeasy vibe (but you don't need a secret knock to get in).
At Prohibition Bakery the liquor is injected after baking, which means it doesn't bake off – making these truly alcoholic cupcakes (meaning you have to be 21+ to partake!), and they also swirl liquor into the frosting. The one exception is the Pretzels & Beer flavor, where the beer is baked in. When I visited I tried the Margarita (lime, tequila, triple sec, fleur de sel) and Car Bomb (whiskey, Baileys, stout, chocolate) – all delicious. You could taste the little bite of liquor but it wasn't overwhelming, and each cupcake really tasted like the drink it was fashioned after. The Pretzels & Beer was a favorite as well (despite the fact that I don't even like beer!).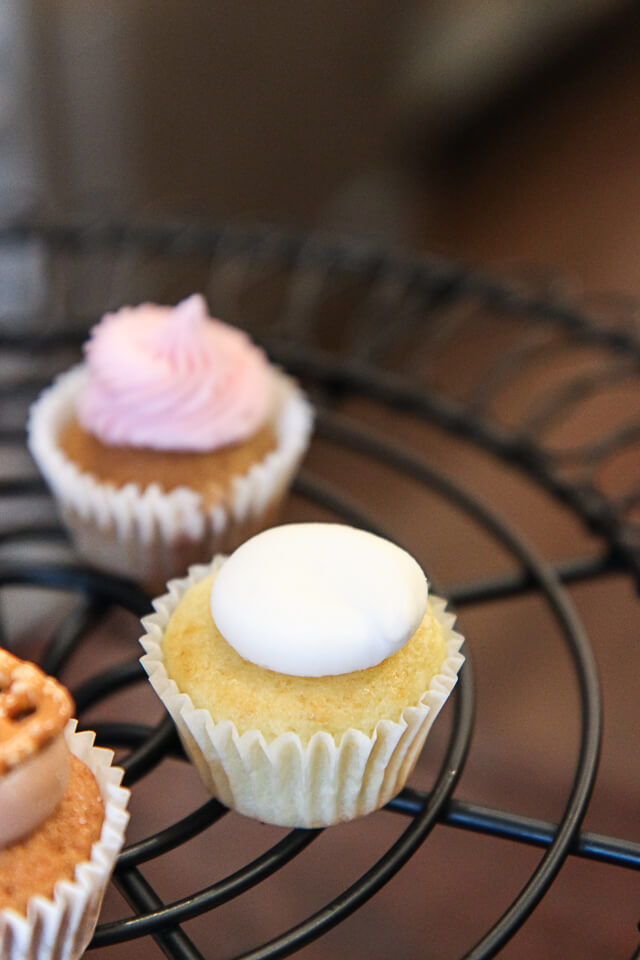 One thing to keep in mind is that everything is made in small batches, so they don't have every flavor available at all times – rather, each day they carry a selection of anywhere from 3-8 flavors in the shop (so if you want to try a particular flavor, you can call ahead and make sure it's available). If you live in NYC, you can order cupcake delivery through caviar.com (dependent upon your location in the city). You can order a dozen of any one flavor, or do baker's choice where they'll send you a dozen of whatever they're currently baking up. They also deliver nationwide.
The Prohibition Bakery cookbook is available on Amazon.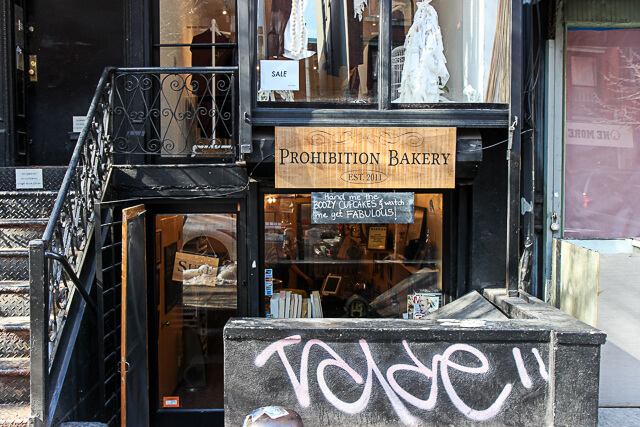 9 Clinton Street (off East Houston)
Lower East Side
Open 11 AM – 8 PM Tuesday – Thursday, 11 AM – 9 PM Friday and Saturday, 12 PM – 6 PM Sundays
Closed Mondays
photos by me