Editor's note: Sadly, Hamilton's has closed!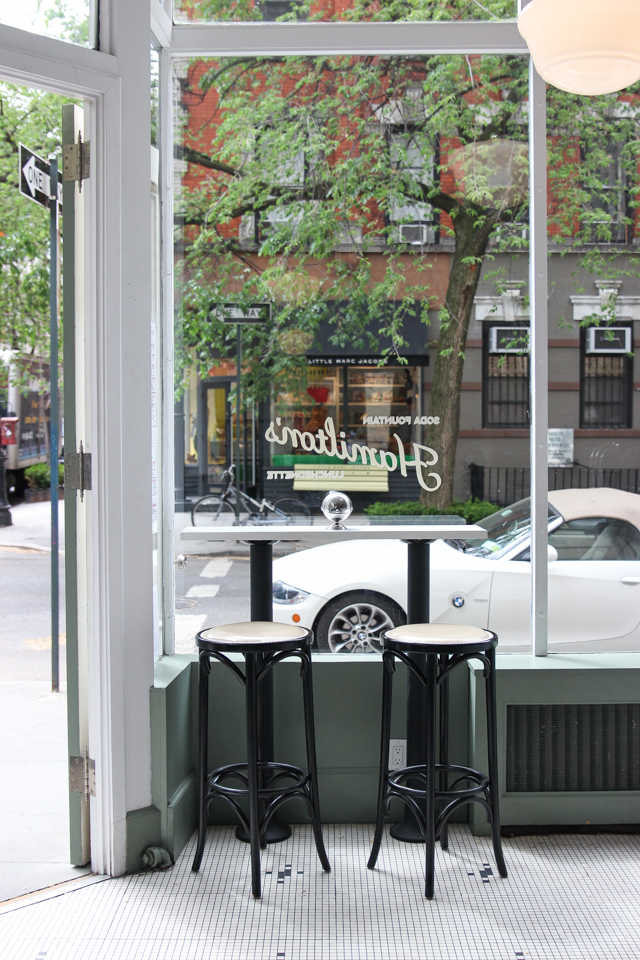 Hamilton's Soda Fountain & Luncheonette is a charming, retro-style diner and soda shop residing on a quiet corner in the West Village. The whole vibe and menu is very 1940's Americana/Pleasantville-esque (but without being kitschy), and the menu totally transports you to another place and time. They have classic egg creams, thick, creamy milkshakes, ice cream sodas, "TV dinners," and much more, as well as soda fountain classics like phosphates, (soda with a dash of acid phosphate), rickeys, malts, and lactarts. The employees (super nice, by the way), even wear the classic soda jerk uniform with the white apron and traditional hat…so cute. Read on to take a peek….
They had several of these amazing NYC illustrations (paintings?) hung around the shop, which I absolutely love and adore. I forget the name of the artist (bad blogger), but I'm pretty sure he lives in the West Village. I seriously want one!