I've admired these Pottery Barn tumblers for a long time, but I haven't gone ahead and bought them (yet). I first spotted them in this apartment that I blogged a few months back, and I found them so charming! They're $28.50 for a set of 6, which breaks down to about 5 bucks a tumbler. Not bad! Sadly, the pink is no longer available! (sob). I'm kind of liking the aqua though, surprisingly for me. It looks very fresh and clean.
As it turns out, Anthropologie has a very similar looking tumbler: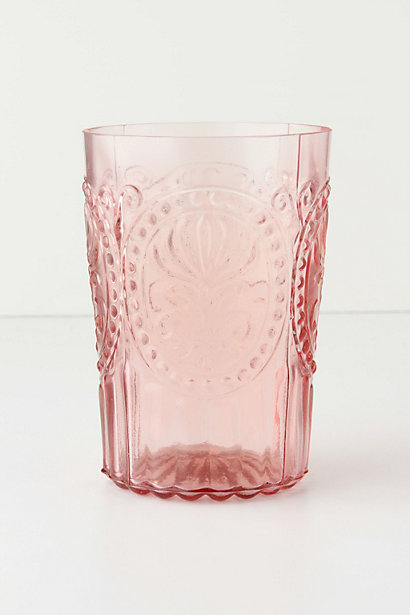 The Anthro ones are $8.00 a glass-a little more than the PB ones, but they have the pink! Which I love, so it might be worth it. Plus, you can buy them by the glass instead of in a 6 tumbler set, so you can get as many, or as few as you want. How pretty would these look catching the light on open shelving?