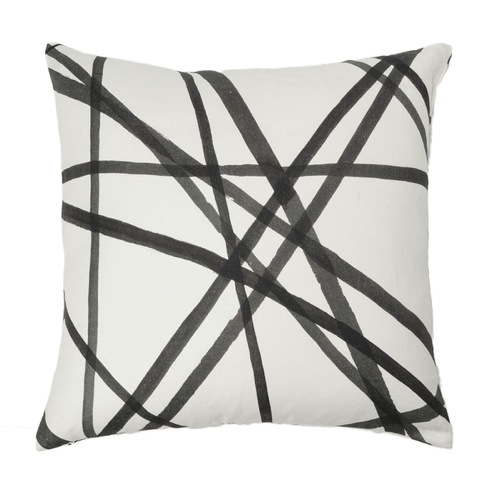 I've been obsessed with Kelly Wearstler's Channels
pillow
for a while now, as it fits in with my fondness for splatter paint-esque patterns. It's not splatter paint, persay, but it's in the same vein, and I love it (in black and white – it seems to only be available in plum at this point). Anyway, it's crazy expensive, so I never pulled the trigger on it, but I was pleasantly surprised to see that
Arianna Belle
sells it for a much better price!
The same, yes? And a much better price at $126, versus $395! (um, $395 for a throw pillow? Even I'm not that crazy). I love that this pillow is amazing all on it's own, but would also mix so perfectly with basically any other patterned or colored pillows on a couch. How great would it be with a leopard print or floral pillow?
PS-Arianna sells a ton of gorgeous pillows in her Etsy shop, so definitely check it out if you're in the market.