A few weeks ago I had the pleasure of attending a lovely Spring Champagne Brunch at the gorgeous Upper East Side home of gallerist Blair Voltz-Clarke. Blair is an entrepreneur who runs Voltz-Clarke LLC, where she represents a talented group of artists and works on securing them private appointments, exhibitions, studio visits, and more. I first met Blair at the Domino shophouse, where most of the amazing art was provided by Voltz-Clarke artists. It was wonderful to meet her because the art in the Domino shophouse really stood out to me – there were so many truly fantastic pieces. Plus Blair is incredibly friendly and sweet! She clearly has great taste, and today I'm incredibly thrilled to share a glimpse into her amazingly gorgeous, art filled home. 
This pink piece by Elaina Sullivan is just perfection. She is one Voltz-Clarke artist in particular whose pieces just speak to me so much…I'm truly in love with her work!
This piece was a huge favorite of mine. I absolutely love tactile sculptures like this, how it looks like someone's hand just crumpled it up, or like it's made of fabric…I just love it.
This painted effect in the little hallway outside the bedrooms…I love it so much I can hardly even express it in words.
Isn't this large-scale Karen Tompkins piece incredible? I love it.
These are amazing.
Ceiling flowers by Bradley Sabin…who doesn't love a little surprise when you look up? Especially of the three dimensional variety. This was in a little walkway between the front entrance hall and the living room, and I'm super impressed with how Blair made the most of a tiny space.
Lucite coffee table – yes.
This gorgeous gold-flecked piece is by Sasha Sykes.
How cool is that side table, also by Sasha Sykes? Ob-sessed.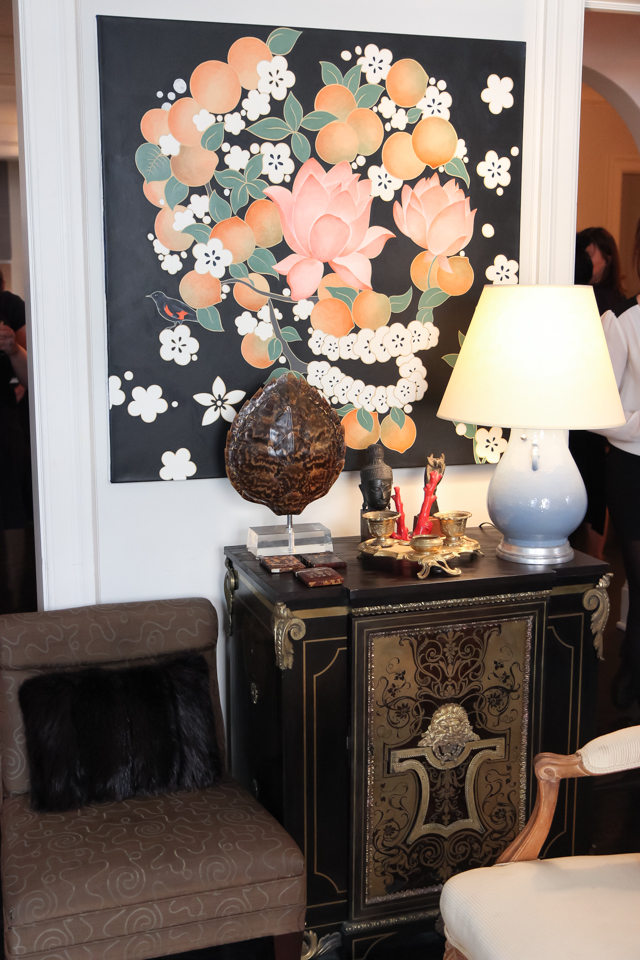 Another piece to love by Elaina Sullivan.
Martini glass light fixture by Michael Marra…so amazing.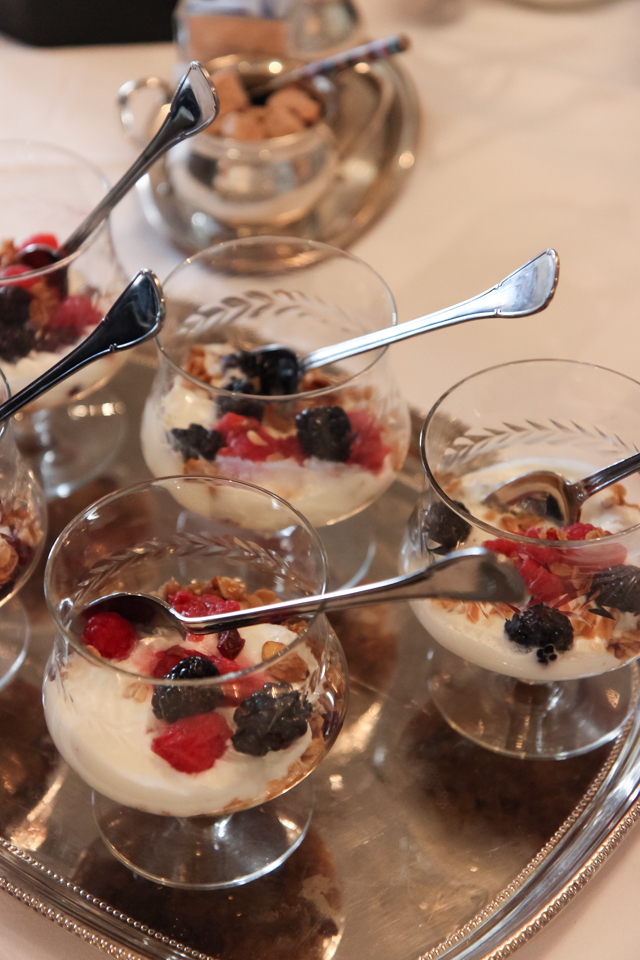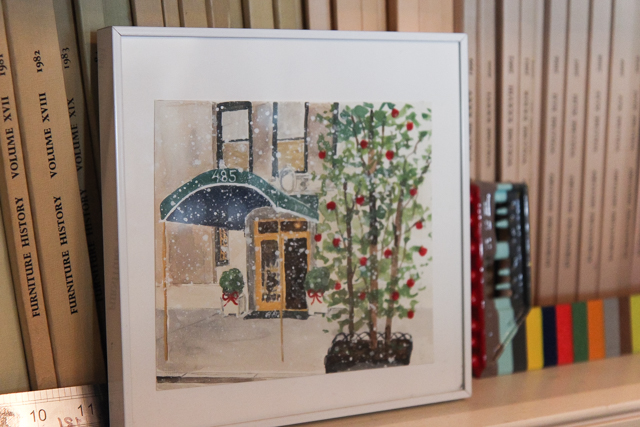 I just love this little picture. Snow in New York…magic.
As you can see, Blair's home is chic, elegant, and full of contemporary art that catches the eye and contrasts beautifully with the many antiques peppered throughout the space. I can't thank her enough for being kind enough to welcome us into her home and for allowing me to share it with all of you. It was such a lovely brunch and a great pleasure to see these amazing works of art up close. Don't forget to visit Blair's website to learn more about the incredibly talented artists that she represents.
photos by me