My sister and I have been (tentatively) planning to travel next year to London and Paris-which would be an absolute dream. In between all of the sightseeing and eating, we'd of course have to make time for a little shopping! One destination I would love to check out in London is
Harrods
. Seven floors of shopping make it the biggest department store in all of Europe, and I can only imagine all the amazing British fashion tucked inside just waiting to be discovered. I've heard London can get a little rainy from time to time (to put it mildly), so I wouldn't mind taking refuge in this fabulous oasis!
Here are a few items that I would scoop up if I were lucky enough to visit this gorgeous department store with an unlimited budget:
Again…kind of die for this. It looks so modern and feminine, but edgy (I love edgy).
Helmut Lang Cowl Neck Top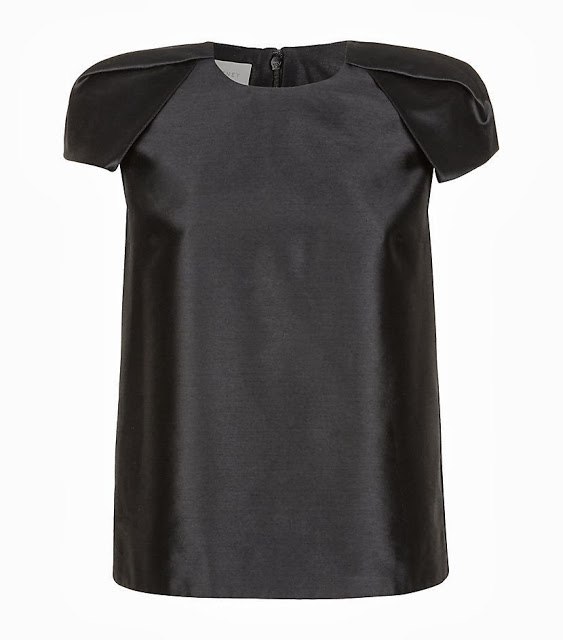 This Stella McCartney Lilith top seems like perfect European style to me. I wouldn't mind wearing this around the second leg of the trip, in Paris!
I would pair this gorgeous, glamorous Stella McCartney Donna top with black skinny jeans and black biker booties. I love how the knit cuffs and hem contrast with the gold glitter.
Below, I've put together an outfit that I would love to wear while sightseeing in Europe. I think it has a good mix of edgy (did I mention I love edgy?), cozy (with that adorable Chloe sweater, for cool London days), and girly, with the bow flats:
*This is a sponsored post. All opinions are my own.